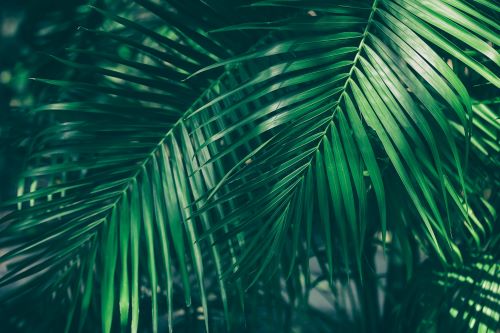 THE CHALLENGE
Customer was relying on a single supplier for 90% of their glycerin needs
Issues with their supplier's sourcing came to light, forcing them to end the partnership
Customer needed approximately 180,000 lbs./month to keep production steady and minimize disruption to their business
THE SOLUTION
Diligently worked to secure an affordable, primary source and stay true to ethical, sustainable sourcing practices
Used global network combined with strong correspondence and reliability to develop trust during a time of crisis
Procured supplier agreement earlier than forecasted to prevent disruptions in the business
THE RESULT
With the urgent loss of their main source of glycerin, the customer would have been forced to shut down. To maintain delivery of large-scale orders to their top customers—global retailers with critical supply chains in local communities—this manufacturer selected Univar Solutions to provide valuable material for their signature products.
The customer was also paying higher costs for their previous material. Therefore, we not only helped them fulfill their orders with VIP clients but will continue to find ways to reduce cost while maintaining ethical sourcing of one of their most essential ingredients.
Securing Material Supply Chains to Prevent Business Disruptions
See how we helped a customer overcome the oleochemical embargo by securing an alternative material from a leading glycerin supplier. By preventing disruption to their global retail supply chain, our solution helped this manufacturer deliver the products many communities depend on every day.
A century-old pharmaceutical and personal care global brand owner with products sold in major retail stores relied on a single source for 90% of their glycerin needs. As a leading global distributor of chemicals and ingredients, Univar Solutions informed this customer that their critical supply would soon be compromised by an oleochemical embargo, posing an immediate challenge in securing their primary source of glycerin.
Knowing that the world's largest retailers rely on their products to meet consumer demands, the organization was forced to make a quick business decision to find another reliable partner with trusted values and socially responsible practices while immediately discontinuing business with the existing supplier. This situation left the manufacturer vulnerable to critical business disruptions.
Univar Solutions had already established a dependable relationship with the global brand owner, working closely together since 2017, and its team was ready to intervene with a solution to procure a more affordable alternative for their glycerin needs.
With the approval process for the alternative material coming to an end in January, the team moved rapidly to procuring another source of glycerin that was not impacted by the embargo for the customer. Though Univar Solutions was not scheduled to partner with the customer until later in the year, given the issue they were up against with their lost supplier, Univar Solutions immediately engaged their leading glycerin supplier to secure the product for them as soon as they moved away from the previous material.
With priority top of mind given the criticality of their products in a supply-challenged consumer market, Univar Solutions delivered on sourcing the product two months ahead of schedule, helping the customer avoid production downtime. Both local and corporate level teams already worked to build a strong correspondence with this global brand owner so that they considered Univar Solutions as the first choice in delivering a crisis resolution to secure their product as quickly and safely as possible considering the embargo. Univar Solutions pulled the right resources to deliver solutions during a pivotal change in the oleochemical supply chain.
Securing the critical material necessary for producing industry-leading home and healthcare products, the customer was able to deliver on promises to supply major retail partners with products we expect to see every day on the shelves.
Has your business been affected by oleo embargos?
Univar Solutions is working diligently as a values-driven patner to find alternative material to mitigate the risk of oleochemical embargos. We understand the global footprint of oleochemicals and have long-standing partnerships with a broad range of chemical and ingredient suppliers worldwide. Our sourcing strategy includes both domestic and import options to ensure your security of supply while also keeping you competitive in your industry. In this case, we sourced from one of the world's leading glycerin producers to ensure scale and rapid deployment.
Responding rapidly to disruptive challenges.
During a crisis, we strive to help our customers maintain security of supply and work to ensure that critical business operations can continue. We are committed to delivering solutions that support our customers and suppliers with product availability and overcoming supply chain challenges. That means pivoting quickly, adapting to unexpected changes in your business—or our ecosystem—and finding competitive advantages for the organizations we serve. When unforeseen events force us to react to changing conditions, our focus is on the greater assurance that the global network of distribution logistics you rely on is working relentlessly to meet your needs.
Discover More Solutions:
Supply Chain Solutions
Product Catalog
Comprehensive Oleochemicals Portfolio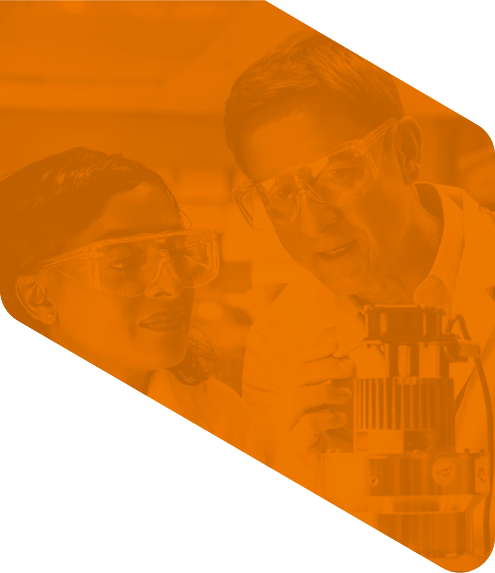 Have a question?
Please select one of the choices below as the reason for contacting us:

*
Ask a Question or Request a Quote
SDS Request