Written by Jonathan Webster, Sr. Vice President of Supply Chain & Operations
As a worldwide chemical and ingredients distributor, our supply chain capabilities extend beyond the USA and Canadian borders, with shipments both to and from the original epicenter of the coronavirus disease (COVID-19) in Southeast Asia. Univar Solutions and its global Supply Chain and Operations organization have been rapidly responding to the COVID-19 pandemic since early January, to ensure the health of our supply line. We organized a comprehensive crisis response structure that incorporates global oversight with the rapid deployment of regional and local tactical execution. In subsequent weeks, with the virus threatening to spread throughout communities in the USA and Canada, our team began preparing our North American operations for the potential crisis.
Protecting Employee Health & Safety
We are Serious About Safety. This is not just a phrase; it is a core leadership value that every employee takes seriously at Univar Solutions. Once the threat of a virus epidemic was identified, our crisis response plan was triggered to protect our people and reduce the potential for contamination of our critical operations infrastructure. Protective measures included:
Expanding work from home for more than 70% of our staff across sales, office-based, and administrative functions. This required accelerated progress, doubling our global VPN capability, configuring laptops and desktops for remote work, enabling softphones on our customer solutions workstations, and establishing best practices quickly to guide our associates and managers. We continue to evolve our best practices with new resources and training materials, for more information click here.
Redefining facility operations was imperative to protect our front line associates and drivers. By implementing new processes, procedures, and work schedules, we minimized exposures and provided rapid response to situations that could potentially threaten our ability to service our customers.
Increasing sanitation and hygiene practices at our office and branch locations was critical. At the early onset of the pandemic crisis in North America, we expanded already robust janitorial and sanitation services, ensured cleaning products and supplies were available to execute our "clean as you go" processes, and strongly emphasized the focus on proper hygiene.
Comprehensive contingency and continuity plans were already put in place to monitor and mitigate impacts on our operations for natural disasters such as hurricanes, tornadoes, and earthquakes. We began testing our scenario planning across our facilities, terminals, third party, and supplier networks to encompass a pandemic response. We continue to evolve our plans as new information becomes available including new protocols to support essential businesses.
Ensuring Vital Security of Supply
As mentioned, our COVID-19 response work started early this year to ensure minimal supply disruptions due to the rapidly spreading virus globally. Our Product Management and Network Planning teams have been working tirelessly since the onset to ensure we can meet the demands of our customers. No matter how the rapid expansion of this pandemic progressed across the European and North American continents, with our global network of suppliers, we stood ready with the security of supply.
While some businesses in North America have closed due to stay-at-home orders, others have been agile in responding to the demand for food, medicine, protective equipment, and cleaning products. Our Sales and Operations Planning (S&OP) process progressed from a monthly cycle to a weekly period with daily analysis, operating near real-time and ensuring Univar Solutions had the right inventory needed and could minimize the whiplash effect with our valued supplier partners.
Organizing and Executing According to Plan
As an essential business serving a variety of markets, our teams deliver the chemicals and ingredients needed to treat water, make food, produce medicine, deliver cleaning and sanitization products, and more. Our extensive network around the globe ensures that Univar Solutions has a facility close to support customer needs, no matter where they operate their business. During the COVID-19 pandemic crisis, the health of our employees and customers, our global security of supply capabilities, and our continuity planning experience ensured that Univar Solutions could deliver.
The real difference and advantage realized by our customers is in Univar Solutions dedicated team of associates and frontline workers. Our supply chain experts, warehouse, and distribution specialists continually ensure we have the right inventory, and it's packaged to customer specifications. Our professional drivers safely and reliably operate the most extensive private fleet in the industry to deliver much-needed chemicals and ingredients.
We're Here for You
You are the expert in knowing what you need when you need it. Throughout any crisis, including the COVID-19 pandemic, we are here for you, and we are actively supporting your business with quality products, delivered safely and reliably, and comprehensive services and solutions to meet your specific needs. You can count on us globally, nationally, regionally, and in the local communities where you operate. We are grateful for all our customers and appreciate you trusting us with your business.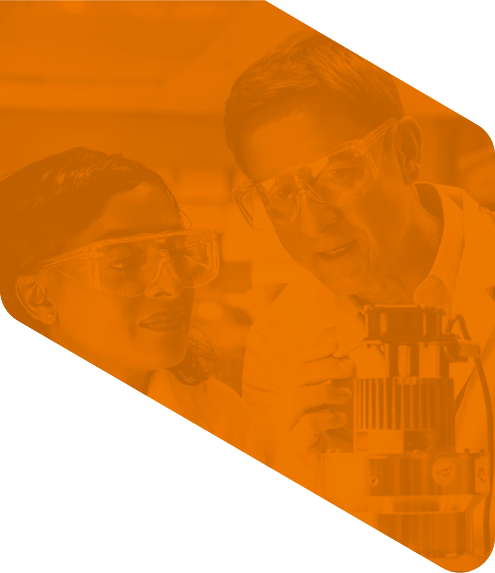 Have a question?
Please select one of the choices below as the reason for contacting us:

*
Ask a Question or Request a Quote
SDS Request