Solving customer challenges with collaboration and technical innovation
At Univar Solutions' global Solution Centers, balancing speed and progress with collaboration and innovation make next-generation solutions possible.
When Dr. Dejana Drew, Global Director, Innovation & Technology for Univar Solutions, joined the company from global chemical producer BASF, she brought more than a decade of focused technical and commercial experience across key verticals. Her goal was to build and grow a robust technical organization keenly focused on the business of science and chemistry with the agility to innovate and adapt to changing demands. Under her leadership the North American R&D teams grew into an impressive technical solutions engine, turning out formulations and products that have benefitted our customers, their end users and the planet, one project at a time.
Today, more than two years after two powerhouse technical organizations combined under the Univar Solutions roof, Dr. Drew has a unique vantage point — to continue driving operational excellence at the vital cross-sections of technical and commercial, local and global, supplier and end user. No small job, Dr. Drew is careful to listen to all stakeholders, keeping her focus squarely on creating the optimal environment for innovation and breakthrough solutions. Here, she discusses how Univar Solutions' technical centers of excellence — the
global Solution Centers
— are evolving to deliver technical innovations in an increasingly remote and digital world.
With so many projects underway, what keeps you passionate and inspired every day?
The creative side of science and chemistry, the deep problem-solving we do in our Solution Centers, drives me. As we work with suppliers and customers to come up with new products, improve existing products or make them more sustainable, that deep curiosity about the next discovery keeps me motivated. Certainly project protocols and process improvements add new depth to the challenges at hand, new pieces to the puzzle if you will. And it helps that our projects have tremendous variety — spanning beauty and personal care, industrial coatings, nutraceuticals, pharmaceuticals, solvents and industrial cleaners, and more. Every day is different, every customer and project are different, and the possibilities are exciting.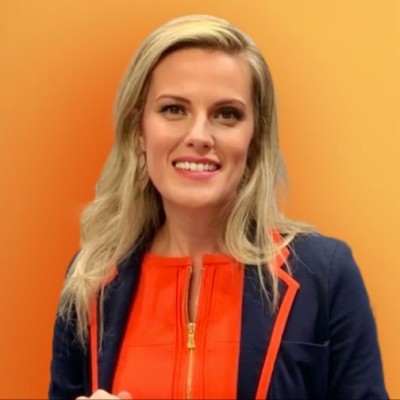 Dr. Dejana Drew is the Global Director, Innovation & Technology at Univar Solutions and heads one of the company's largest R&D centers in North America, the Houston Solution Center. With more than 20 years in various technical and commercial roles, she is globally recognized for her deep knowledge of the latest market trends and advanced technologies by our suppliers and customers.
Dr. Drew is leading a diverse team of chemists, scientists, chemical engineers and technology experts in Houston, Texas; Pasadena, Texas; and Dublin, Ohio, who offer the practical expertise to bring value to your next project.
The North American Solution Centers under your purview are considered best in class with the goal of building out similar capabilities around the world. What makes your organization so strong?

Our technical teams make a deep and wide footprint across the markets we serve, so as an organization we're versatile across markets and sectors. The labs and technical development centers we have at Univar Solutions are unique, sophisticated zones of
application and performance testing
, where we can evaluate and really understand raw materials and formulation behaviors.
Rarely do you find the right combination of
technical
people
and disciplines
under the same roof — maybe only with distributors.
Keep in mind, sharing needed expertise and managing a complex project from start to finish is not necessarily in the wheelhouse of one person, no matter how skilled they are. So, it helps to have a team with diverse education, backgrounds, experiences and industry expertise collaborating across geographies. This is where the Houston lab excels as a super Solution Center because all this rich, varied experience is combined with centralized tools and processes to facilitate our work with each other and with customers bringing us new challenges. We've been able to establish a consistency of approach and project methodology that are valuable for customers, and with this synergy we're able to accelerate the product development cycle. With every new project we learn more about what works and what doesn't.
It sounds like you have a lot of forward momentum. What else makes your scientists and researchers stand out for customers?
There's no doubt our R&D capabilities are strong, and there's momentum in the learnings of so many formulations and projects. But no matter where we do business — across sectors or across geographies — every challenge we accept, every solution we work on is accomplished through a practical lens. As much as science leads the way across Univar Solutions, we're not practicing science for the sake of science in our Solutions Centers. We're always aligning with our customers' commercial interests, backed by the best chemistry and data.
Commercial innovation means as fast as possible with the least amount of resources and the most amount of passion around our customer's product, so process and project efficiency are more important than ever as we help our customers develop and grow new product lines.
Our labs and technical development centers are unique, sophisticated zones of application and performance testing, where we can evaluate and really understand raw materials and formulation behaviors."

Global Director, Innovation & Technology, Dr. Dejana Drew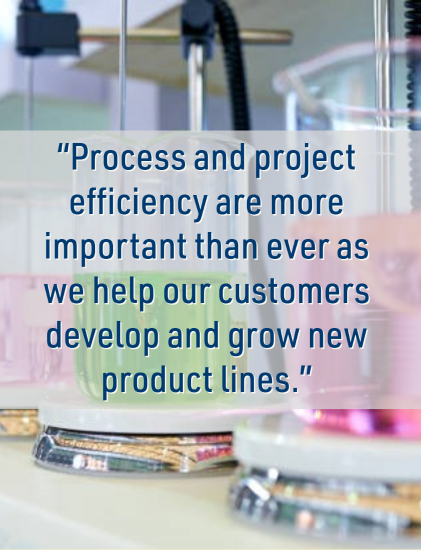 Univar Solutions continues to use digital solutions to transform how companies do business with distributors. How can new digital tools and technologies assist your R&D efforts?
Several ways come to mind. One challenge we're addressing now through digitalization is more and better ways to reach, connect and share what our technical teams are doing across the enterprise. It's no secret that exceptional technical organizations drive innovation and innovation drives commercial performance, so I'm excited about our top-down commitment and investment in using digital strategies to not only extend our technical reach and scale but also amplify our successes.
Anything we can do to use technology and digital solutions to share our technical, industry and regulatory knowledge and expertise puts us one step closer to solving the next big problem. As we've grown and come together as a larger organization, of course that's a challenging proposition. How can we get all the good work that our labs and R&D centers are achieving catalogued and curated in a way that is easily accessed both internally and externally? As a technical organization, we want to improve that customer experience, no matter who the customer is or how they get to us.
Digital tools can also prove invaluable for scientists, researchers and technicians, often introverted and analytical, who by nature seek data rather than people to explain results. And web-based tools and interfaces can help us share knowledge, resources and best practices without barriers of time zones or geography. The better our digital platforms, the easier it is to transcend cultural, language, geographical or generational differences. The world's getting smaller with technology, making it easier to communicate and engage in our work remotely, but we don't want to lose the benefits of our rich, diverse and varied teams.
To that end, you caution against moving too fast to automate, in favor of a more careful approach.
I would say I'm a proponent of carefully balancing speed and progress. It's always exciting to use new digital technologies and advanced tools to do our business more efficiently, to reach and connect to customers faster. Using and adapting these tools will help us innovate how we innovate, you might say. And certainly, some of these tools and capabilities can be developed and unveiled quickly.
At the same time, solving these very difficult technical problems and advancing suppliers' and customers' interests is a complex and sophisticated process. You can use technology and advances to share more broadly and streamline certain testing and research processes, but it's vitally important to preserve the human interactions and collaboration that make these next-generation solutions possible.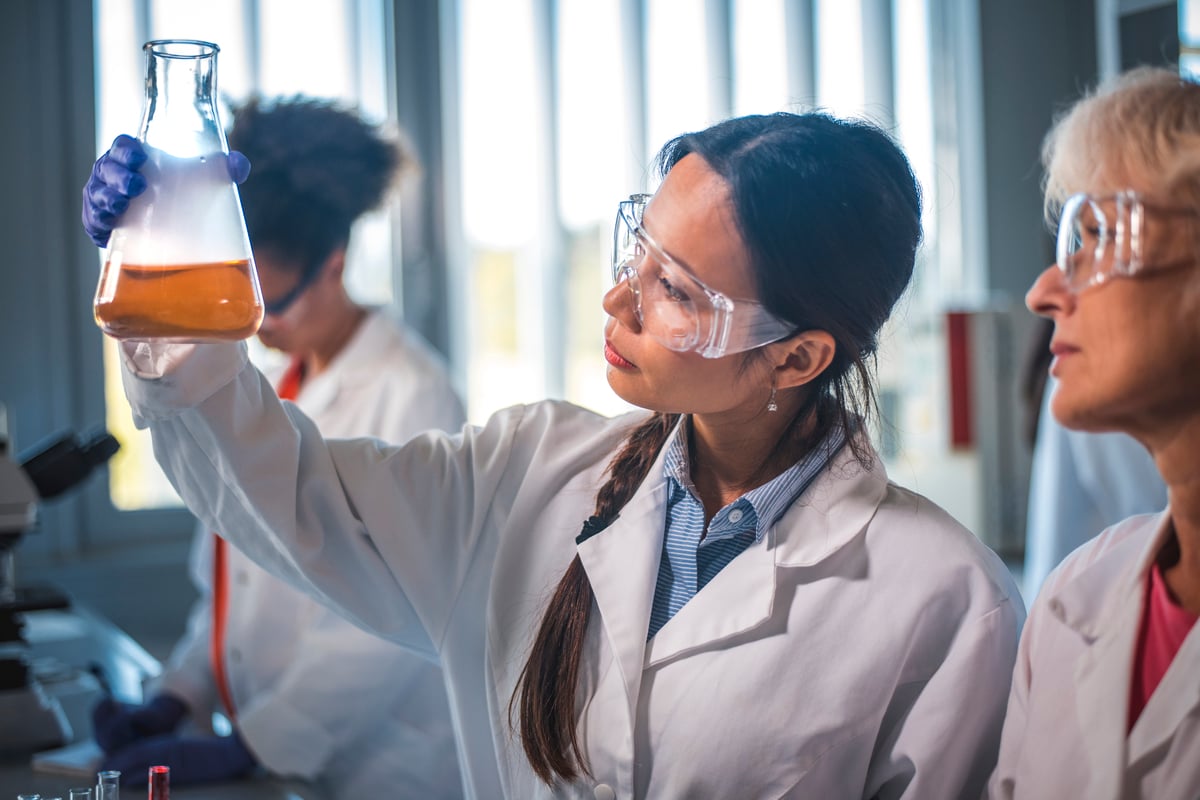 So, the people make the solutions possible?
Absolutely. The right people, working together, project to project. It's important to understand we're not a third-party testing lab where a customer sends a sample for analysis and we email back the result. We are a purpose-driven, solution-focused lab and R&D organization that talks with customers and listens to customers. Those conversations require human interaction to solve complex problems.
That being said, advancing our strongest technical team forward and showcasing our specialty capabilities require a strong, unified vision and careful digital strategies. When everyone's working toward the same goal and moving forward as a unit, that's where we perform at peak levels. By pulling everyone together, by sharing more and collaborating more — with better digital tools and interfaces making it all possible — we have a stronger team, a stronger spirit of innovation. In doing so, I hope we go from strength to strength, and keep the momentum. That's the sweet spot where meaningful innovation happens.
Your next innovation starts here
How are we taking bold ideas from concept to launch? Our global Solution Centers are ready to tackle your formulation challenges and find the next solution.
---
Stay Connected