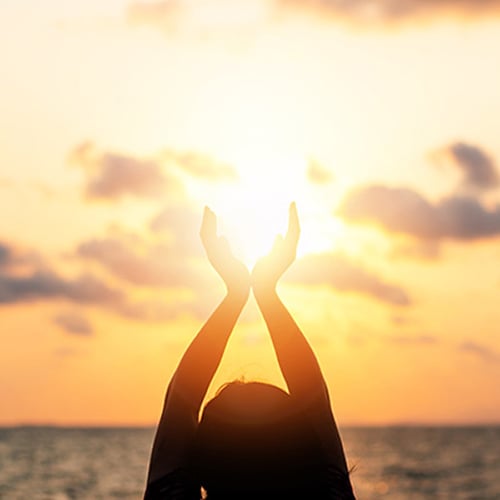 Formulations
At Univar Solutions, we're with you through every step of the formulation development and application testing process. We offer a broad selection of ingredients and can help customize formulations to meet your specific product needs.
In each of our regions, we represent the industry's leading suppliers and can provide products that meet your production requirements.
We offer state-of-the-art formulation development and application testing. Our in-house labs are focused on your specific market need, brand goal or upgrade to your product line. Univar Solutions has a team of scientists and formulation experts ready to help you with product development, failure analysis and more.
Request Formulation
Formulation Finder
Looking for some inspiration for your next product launch? Take a look at our formulation finder to see what we've developed in-house. We are proud to highlight the top-quality ingredients from our supplier partners, and we always enjoy hearing your feedback or refining a formula to fit your needs. Come discover your formulation solution today.
Functionality/Application
| | Formulation | Market | Segment | Application | Kit | Region | Description | Supplier |
| --- | --- | --- | --- | --- | --- | --- | --- | --- |
| Curl Confidence | Curl Confidence | Beauty & Personal Care | Hair Care | Conditioner, Moisturizer, Styling | Authentically You Kit Canada | Canada | Make the best first impression with bouncy, defined, touchable curls. This leave-in yogurt smooths, moistures, and holds your curls without crunchiness or frizz. | Dow, Earthoil by Univar Solutions |
| Fountain of Youth | Fountain of Youth | Beauty & Personal Care | Skin Care | Moisturizer, Anti-Aging, Face, Cream | Authentically You Kit Canada | Canada | Unlock the benefits of Anti-Aging without retinol in this luxurious facial cream. Balanced with Vitamins B, C, E, and natural emollients, your smooth and radiant skin will have others asking for your secret. | Dow, DSM, Oxea |
| Pure Power | Pure Power | Beauty & Personal Care | Hair Care | Styling, Conditioner, Serum | Authentically You Kit Canada | Canada | The first product in your leave-in hair routine should be effective without being synthetic. Our Pure Power Pre-Styling Hair Serum delivers conditioning, smoothness, and shine in a 100% natural, velvety formula. Apply before you blow dry to enjoy straight, flowing tresses all day long. | IOI OLEOCHEMICAL |
| Radiance Moisture Mask | Radiance Moisture Mask | Beauty & Personal Care | Skin Care | Mask, Body Care, Moisturizer | Authentically You Kit Canada | Canada | With deep hydration, complexion smoothing, and botanical extracts, you'll practice self-care on the regular with our Radiance Moisture Mask. Enjoy 15 minutes of its rejuvenating feel, and your glow will be more than skin-deep. | Oxea, Earthoil by Univar Solutions, Garden of Natural Solution |
| Skin Quench | Skin Quench | Beauty & Personal Care | Skin Care | Moisturizer, Lotion | Authentically You Kit Canada | Canada | Formulated sustainably with cold process technology and organic ingredients, your dry skin will be quenched with this cooling, moisturizing lotion. Featuring botanical extracts and oils which lock moisture deep within the skin, you'll feel instantly refreshed and renewed with this lotions light and soothing feel. | Dow, Earthoil by Univar Solutions, Oxea, Sun Chemical |
| Uplift my Locks | Uplift my Locks | Beauty & Personal Care | Hair Care | Styling, Spray | Authentically You Kit Canada | Canada | Are you looking for touchable hold, but synthetic ingredients have you feeling down? Get the hold you need from a bio-based, corn derived polymer with our Styling Hair Spray. It delivers shine, moisture, and hold without weighing down your hair or your ethos. | Dow, DSM, Garden of Natural Solution |
| Blooming Rose Silky Kiss Exfoliator | Blooming Rose Silky Kiss Exfoliator | Beauty & Personal Care | Skin Care, Toiletries, Color Cosmetics | Primer, Lips, Exfoliator, Face | Awestruck EMEA | EMEA | Lips exfoliator and Conditioner, can be used as a Primer and balm. Light pink with Scrubs. | Elevance Renewable Science, Hallstar, Earthoil by Univar Solutions, , Eco-shell |
| Flawless Sculpt Precision Hair Gel | Flawless Sculpt Precision Hair Gel | Beauty & Personal Care | Hair Care | Styling, Gel | Awestruck EMEA | EMEA | Non stick/ Non-flacky hair sculpting gel. Extreme hold. Jelly-like transparent texture. | Dow, Cargill, ANGUS |
| Like a Boss Real Luxury Insta-Mask | Like a Boss Real Luxury Insta-Mask | Beauty & Personal Care | Skin Care | Mask | Awestruck EMEA | EMEA | Peel-off mask for a glowy skin with sparkles in suspension. Thick and shiny turquoise paste. | Dow, Cargill, Hallstar, ANGUS, Arkema |
| Morning Glow 30-Second Boost Elixir | Morning Glow 30-Second Boost Elixir | Beauty & Personal Care | Skin Care | Anti-Aging, Gel, Serum | Awestruck EMEA | EMEA | Anti-Aging facial serum with tightening properties. Fluid white gel. | Dow, ANGUS, Earthoil by Univar Solutions |
| Permissible Indulgence Ultra-Rich Moisturizer | Permissible Indulgence Ultra-Rich Moisturizer | Beauty & Personal Care | Skin Care | Anti-Aging, Moisturizer, Cream | Awestruck EMEA | EMEA | Indulgent Anti-Aging ultra moisturizing face cream. Eco-friendly. Light green cream. | Dow, Cargill, Earthoil by Univar Solutions, Down Under, , Arkema |
| Purely Voluptuous Hair Cleanser | Purely Voluptuous Hair Cleanser | Beauty & Personal Care | Hair Care | Shampoo, Gel, Cleanser | Awestruck EMEA | EMEA | Sulfate-free eco-friendly shampoo with a rich, dense and creamy foam. Transparent flowing gel. | Dow, Kao, Colonial Chemicals, Arkema |
| Seeing Red Hydrating Oil Gloss | Seeing Red Hydrating Oil Gloss | Beauty & Personal Care | Color Cosmetics, Skin Care | Lips, Anti-Aging, Face, Oil | Awestruck EMEA | EMEA | Anti-Aging oil gloss two-in-one Color Cosmetics and Skin Care. Red viscous fluid with glitters in suspension. | Dow, Elevance Renewable Science, Hallstar, Earthoil by Univar Solutions |
| Smoked Onyx Complexion Clarifying Paste | Smoked Onyx Complexion Clarifying Paste | Beauty & Personal Care | Toiletries | Soap & Wash, Cleanser | Awestruck EMEA | EMEA | Cleansing clarifying paste with transforming texture (black paste to white milk). | Dow, Cargill, Colonial Chemicals, Kao, Arkema, Down Under |
| The Only One Daily Facial Fluid SPF 30 | The Only One Daily Facial Fluid SPF 30 | Beauty & Personal Care | Skin Care, Sun Care | Moisturizer, Anti-Aging, Sunscreen, Cream | Awestruck EMEA | EMEA | Fresh and lightweight Anti-Aging Sunscreen moisturizing face cream. White. | Dow, Hallstar, Kao, Earthoil by Univar Solutions, ANGUS, Arkema |
| Velvet Revolution Face Primer | Velvet Revolution Face Primer | Beauty & Personal Care | Color Cosmetics | Face, Primer | Awestruck EMEA | EMEA | Stick face Primer for a velvety skin finish. Blurring/Soft focus properties. Transforming texture: from a stick to balm to powder. Beige stick. | Dow, Hallstar, Elevance Renewable Science, Cargill |
| Wellness Veil 360 Sun Protection Spray SPF 30 | Wellness Veil 360 Sun Protection Spray SPF 30 | Beauty & Personal Care | Sun Care | Sunscreen, Spray, Oil | Awestruck EMEA | EMEA | Sprayable oil Sunscreen. Fluid yellow. | DOW, Hallstar, Lambiotte, Kao, Earthoil by Univar Solutions |
| Yacht Ready Lifeproof Cream Shadow | Yacht Ready Lifeproof Cream Shadow | Beauty & Personal Care | Color Cosmetics | Eye, Face | Awestruck EMEA | EMEA | Cream eyeshadow to apply with brush or fingers. Emerald creamy solid eyeshadow. | DOW, Hallstar, Earthoil by Univar Solutions |
| Call me Sleek Detangling Mist | Call me Sleek Detangling Mist | Beauty & Personal Care | Hair Care | Styling, Spray, Detangler, Heat Protection | Connection Millennial Beauty | EMEA | Bi-phasing detangling sprayable mist with styling properties (heat protection). Dual phase transparent/blue fluid. | Lambiotte, DOW |
| Color Me Beautiful Contour Stick | Color Me Beautiful Contour Stick | Beauty & Personal Care | Color Cosmetics | Face | Connection Millennial Beauty | EMEA | Contouring stick with a smooth texture for an easy blend. | Hallstar, Dow, Cargill, |
| Hair Detox on-the-run Fairy Dust | Hair Detox on-the-run Fairy Dust | Beauty & Personal Care | Hair Care | Shampoo | Connection Millennial Beauty | EMEA | Sustainable dry shampoo powder that removed excess sebum and impurities. White powder. | DOW, Cargill, Down Under |
| Jet Set SPF 50+ Solar Gel Cream | Jet Set SPF 50+ Solar Gel Cream | Beauty & Personal Care | Sun Care | Sunscreen, Gel, Cream | Connection Millennial Beauty | EMEA | High broad spectrum gel-cream Sunscreen for all shades. White-yellow gel cream. | Hallstar, Dow, ANGUS, Arkema |
| Prep & Glow Body Tint Duo Serum Step 1 | Prep & Glow Body Tint Duo Serum Step 1 | Beauty & Personal Care | Skin Care | Anti-Aging, Moisturizer, Lotion, Serum | Connection Millennial Beauty | EMEA | Anti-Aging body serum with a lightweight texture. Eco-friendly formula. Yellow lotion. | Cargill, Hallstar, Arkema |
| Prep & Glow Body Tint Duo Body Foundation Step 2 | Prep & Glow Body Tint Duo Body Foundation Step 2 | Beauty & Personal Care | Color Cosmetics | Body Care, Gel, Foundation | Connection Millennial Beauty | EMEA | Non-transfer water-based body foundation. Brown aqueous gel. | Cargill, Hallstar, Dow, Arkema |
| Rock & Roller 2-in-1 Hair Mascara | Rock & Roller 2-in-1 Hair Mascara | Beauty & Personal Care | Hair Care | Styling, Gel, Mascara | Connection Millennial Beauty | EMEA | Rinsable hair coloring mascara with styling properties (curl holding). Bright pink viscous gel. | Cargill, Dow, Arkema, ANGUS, |
| Runway Hair Mega Curl Conditioning Pudding | Runway Hair Mega Curl Conditioning Pudding | Beauty & Personal Care | Hair Care | Conditioner, Cream | Connection Millennial Beauty | EMEA | Leave-on Conditioner cream with a bouncy texture for curly hair. Thick white cream. | Hallstar, Cargill, Elevance Renewable Science, Dow, Arkema |
| Self-Care Sunday Skin Revitalizer | Self-Care Sunday Skin Revitalizer | Beauty & Personal Care | Skin Care | Face, Gel | Connection Millennial Beauty | EMEA | Gel facial cubes for single and easy application. Transparent cubes with golden flecks. | Cargill, Hallstar, ANGUS, Arkema, |
| Selfie Ready Sun Cushion Protection SPF 50+ | Selfie Ready Sun Cushion Protection SPF 50+ | Beauty & Personal Care | Sun Care | Sunscreen | Connection Millennial Beauty | EMEA | 100% mineral UV filter Sunscreen in a cushion format. Powdery finish, non-whitening/non-greasy effect. White liquid. | Hallstar, Dow, Cargill |
| So Clean Aquamarine Micell Hair | So Clean Aquamarine Micell Hair | Beauty & Personal Care | Hair Care | Shampoo | Connection Millennial Beauty | EMEA | Ultra-gentle micellar shampoo with low surfactant concentration. Light blue liquid. | Kao, Colonial Chemicals, down under, Arkema, |
| Spot It,Erase It Skin Perfector | Spot It,Erase It Skin Perfector | Beauty & Personal Care | Skin Care | Face | Connection Millennial Beauty | EMEA | Anti-acne roll-on with tea tree oil. Clear liquid. | Dow, Kao, Down Under, Lambiotte |
| AM Sugar Rush Scrubbing Jam | AM Sugar Rush Scrubbing Jam | Beauty & Personal Care | Toiletries | Soap & Wash, Exfoliator, Gel | Connection Millennial Beauty 2.0 | EMEA | Jam-like exfoliator. Orange to clear gel with Scrubs in suspension. | Dow, Kao, Earthoil by Univar Solutions, Eco-SHell |
| City Shield Urban Skin Protector | City Shield Urban Skin Protector | Beauty & Personal Care | Skin Care | Face, Anti-Aging, Moisturizer, Anti-Pollution | Connection Millennial Beauty 2.0 | EMEA | Anti-Aging anti-pollution total protection face cream. Shiny white cream. | Dow, Exxon Mobil, Earthoil by Univar Solutions |
| Divine Cocooning Shower Body Mask | Divine Cocooning Shower Body Mask | Beauty & Personal Care | Toiletries | Soap & Wash, Mask, Body Care | Connection Millennial Beauty 2.0 | EMEA | Body mask to nourish skin. Light pink butter-like texture. | Dow, Hallstar, Kao, Earthoil by Univar Solutions, Elevance Renewable Science, Aiglon, ANGUS, Arkema |
| Heat Guard Hair Protector | Heat Guard Hair Protector | Beauty & Personal Care | Hair Care | Styling, Spray, Detangler, Heat Protection, Lotion | Connection Millennial Beauty 2.0 | EMEA | Sprayable heat protector with styling and detangling properties. Light yellow lotion. | Kao, Earthoil by Univar Solutions, Dow, Arkema |
| Insta Cleanse - After Prep Hair Makeover | Insta Cleanse - After Prep Hair Makeover | Beauty & Personal Care | Hair Care | Shampoo, Spray, Conditioner, Cleanser | Connection Millennial Beauty 2.0 | EMEA | Sprayable leave-on shampoo and Conditioner for instant cleansing. Opaque lotion. | Dow, Cargill, Colonial Chemicals, Arkema, |
| Belicious! Sleep Mask (O/W) | Belicious! Sleep Mask (O/W) | Beauty & Personal Care | Skin Care | Mask, Body Care, Moisturizer | Daringly Beautiful | EMEA | Bouncy and hydrating body butter with good pick up. Thick butter with pale purple colour. | Kao, Dow, Aiglon, Univar Colour, Arkema |
| Bubble Hair Styling Gel | Bubble Hair Styling Gel | Beauty & Personal Care | Hair Care | Styling, Gel | Daringly Beautiful | EMEA | Clear hair styling gel with air bubbles in suspension. Transparent gel. | Dow, Arkema, Angus |
| Exquisite Sun Care - W/O+Si | Exquisite Sun Care - W/O+Si | Beauty & Personal Care | Sun Care | Sunscreen, Lotion | Daringly Beautiful | EMEA | W/O+Si sun care lotion. White fluid emulsion. | Dow, Elementis |
| Frizz-Taming Taffy- W/Si Conditioner | Frizz-Taming Taffy- W/Si Conditioner | Beauty & Personal Care | Hair Care | Conditioner, Cream | Daringly Beautiful | EMEA | W/Si frizz-control Conditioner. Elastic and stretchy white cream. | Dow, Kao, Univar Colour |
| HD Cream - O/W | HD Cream - O/W | Beauty & Personal Care | Skin Care | Primer, Face, Cream | Daringly Beautiful | EMEA | Cream masking spectacularly skin imperfections associated to a cotton and fresh feel. White emulsion. | Dow, Kao, Arkema |
| iLove- Shower Gel | iLove- Shower Gel | Beauty & Personal Care | Toiletries | Soap & Wash, Gel, Body Care | Daringly Beautiful | EMEA | A crystal clear conditioning Shower Gel which suspends coloured beads and red heart films. Transparent gel. | Dow, Kao, Jungbunzlauer |
| Oil-in-Gel MakeUp Remover | Oil-in-Gel MakeUp Remover | Beauty & Personal Care | Toiletries | Cleanser, Make-Up Remover, Gel, Face | Daringly Beautiful | EMEA | Make-up Remover gel gentle and soothing. Delicate colored jelly texture. | Kao, Dow, Kemin, Univar Colour |
| Peel-Off Lake | Peel-Off Lake | Beauty & Personal Care | Toiletries | Mask, Face | Daringly Beautiful | EMEA | Peel-off colored make up using a lake. Fluid vibrant yellow fluid. | Sekisui, Dow, Kao, Univar Colour |
| Pink Rebel Ultra Shine Lip Gloss (W/O) | Pink Rebel Ultra Shine Lip Gloss (W/O) | Beauty & Personal Care | Color Cosmetics | Lips, Face, Gel | Daringly Beautiful | EMEA | Ultra shine Lip Gloss associated to a vibrant colour and a plumping action. Pink gel. | Kao, Dow, Arkema |
| Refreshing Feel Hair Styling Gel | Refreshing Feel Hair Styling Gel | Beauty & Personal Care | Hair Care | Styling, Gel | Daringly Beautiful | EMEA | Clear hair styling gel with a unique jelly-like texture and minimal pick-up. Transparent gel. | Dow, Arkema, Angus |
| Rich Feel Hair Styling Gel | Rich Feel Hair Styling Gel | Beauty & Personal Care | Hair Care | Styling, Gel | Daringly Beautiful | EMEA | Clear hair styling gel with a stringy texture and maximum pick-up. Transparent gel. | Dow, Arkema, Angus |
| Ringing Wax (Hair Styling Wax) | Ringing Wax (Hair Styling Wax) | Beauty & Personal Care | Hair Care | Styling, Wax | Daringly Beautiful | EMEA | Hair styling wax with ringing texture. White waxy paste. | Exxon Mobil, Dow, Kao, Arkema |
| Rock-Coco (Solid Fragrance) | Rock-Coco (Solid Fragrance) | Beauty & Personal Care | Fragrance | Fragrance, Gel | Daringly Beautiful | EMEA | Nomad solid fragrance gel delivering a delicate note of fragrance once in contact with the skin. Red crystal clear gel. | Kraton, Univar Colour, Kao, Kemin |
| Secret Shell - W/Si+O Skin Protection Cream | Secret Shell - W/Si+O Skin Protection Cream | Beauty & Personal Care | Skin Care | Cream, Anti-Pollution | Daringly Beautiful | EMEA | W/Si+O anti-pollution protective cream with a light texture. White emulsion. | Kao, Dow, Exxon Mobil |
| Silky Feel Hair Styling Gel | Silky Feel Hair Styling Gel | Beauty & Personal Care | Hair Care | Styling, Gel | Daringly Beautiful | EMEA | Clear hair styling gel with a slight jelly-like texture and clean pick-up. Transparent gel. | Dow, Arkema, Angus |
| Smooth Feel Hair Styling Gel | Smooth Feel Hair Styling Gel | Beauty & Personal Care | Hair Care | Styling, Gel | Daringly Beautiful | EMEA | Clear hair styling gel with a full bodied texture and generous pick-up. Transparent gel. | Dow, Arkema, Angus |
| Trio-Politan (Tri-Phasic MakeUp Remover) | Trio-Politan (Tri-Phasic MakeUp Remover) | Beauty & Personal Care | Toiletries | Cleanser, Make-Up Remover, Lotion, Face | Daringly Beautiful | EMEA | Tri-phasic makeup Remover lotion made of 3 separate clear layers. Once shaked an homogeneous green lotion is formed which separates very quickly (only few minutes). | Kao, Dow, Arkema, Univar Colour, Kemin, Lambiotte |
| Vitamin Balls Vending Primer | Vitamin Balls Vending Primer | Beauty & Personal Care | Skin Care, Color Cosmetics | Primer, Face, Serum | Daringly Beautiful | EMEA | Serum pearled with suspended soft beads. Transparent gel with colored active beads in suspension. | Dow, Arkema |
| XYZ Perfumed Body Gel | XYZ Perfumed Body Gel | Beauty & Personal Care | Fragrance | Fragrance, Gel, Conditioner, Body Care | Daringly Beautiful | EMEA | Purple perfumed body gel with skin conditioning and skin soothing benefits. | Arkema, Lambiotte, Dow, Kemin, Kao |
| BLOW DRY | BLOW DRY | Beauty & Personal Care | Hair Care | Styling, Cream, Gel | Empowerment | EMEA | Leave-in hair cream to style on-the-go thanks to a time-release technology. Light yellow gel-cream. | Dow,Earthoil, Cargill |
| CLEANSE | CLEANSE | Beauty & Personal Care | Hair Care | Shampoo, Conditioner, Gel | Empowerment | EMEA | Extra mild conditioning shampoo with a very creamy luxurious texture. White and creamy fluid gel. | Colonial, Kao,Earthoil, Hallstar ,Cargill |
| EXFOLIATE | EXFOLIATE | Beauty & Personal Care | Hair Care | Cream, Exfoliator, Conditioner | Empowerment | EMEA | Hair cream providing a soft exfoliation of the scalp while conditioning and nourishing hair. Easy application and good rinsability. White shiny emulsion with brown natural Scrubbing particles | Hallstar, Dow, KAO |
| HIGHLIGHT | HIGHLIGHT | Beauty & Personal Care | Skin Care | Face, Gel | Empowerment | EMEA | Face highlighter used in the Skin Care routine with rub-off resistance and long-lasting glow without the need of additional makeup. Golden gel. | Dow, Cargill, Hallstar |
| PERFECT | PERFECT | Beauty & Personal Care | Skin Care | Cream, Anti-Aging, Body Care | Empowerment | EMEA | Morning cream with an instant Anti-Aging effect thanks to a soft-focus technology. Off-white thick cream. | Dow, EarthoilHallstar |
| PRIME | PRIME | Beauty & Personal Care | Skin Care | Anti-Aging, Body Care | Empowerment | EMEA | Relaxing dry-sheet solution promoting skin health, radiance and pro-aging. | Cargill, Hallstar, Dow Earthoil |
| Apres Barre Facial Cleansing Stick | Apres Barre Facial Cleansing Stick | Beauty & Personal Care | Toiletries | Cleanser, Face | Fitspiration | EMEA | Convenient stick to milk facial cleanser. Single application: the stick glides and melts on skin then emulsify with water turning to a milk. Bright yellow stick. | Hallstar, , Dow, Kao, Arkema |
| Citrus Cloud Cream Deo | Citrus Cloud Cream Deo | Beauty & Personal Care | Toiletries | Deodorant, Cream | Fitspiration | EMEA | Deodorant cream to apply easily on the body with nourishing properties. Fresh and bouncy texture. White cream. | Hallstar, Dow, ANGUS, Down Under |
| Color Run Ready Lip Balm | Color Run Ready Lip Balm | Beauty & Personal Care | Color Cosmetics, Skin Care | Moisturizer, Lips, Face | Fitspiration | EMEA | Silicone-free ultra moisturizing lip balm with SPF 15. Pink balm. | Elevance Renewable Science, Dow, Hallstar, Lambson, |
| Competition Swim Cream Wash | Competition Swim Cream Wash | Beauty & Personal Care | Toiletries, Skin Care | Soap & Wash, Mask, Body Care, Cream | Fitspiration | EMEA | Hydrating shower cream with a great sensory profile and foam volume. Stable system of water, oil and surfactants /emulsifiers. White creamy emulsion. | Cargill, Hallstar, Kao, Arkema |
| Cool It Down Body Mist | Cool It Down Body Mist | Beauty & Personal Care | Skin Care | Toners, Body Care, Spray | Fitspiration | EMEA | Fast-drying sprayable fresh and refreshing mist to cool down. Ivory fluid liquid. | Dow, Lambiotte |
| Deep Dive Purifying Toner | Deep Dive Purifying Toner | Beauty & Personal Care | Skin Care | Toners | Fitspiration | EMEA | Non-aggressive toner with low alcohol content, while keeping the astringent aim of toner. Blue liquid toner with caps in suspension. | Cargill, Hallstar, Arkema |
| Game Face H2O Foundation | Game Face H2O Foundation | Beauty & Personal Care | Color Cosmetics | Face, Foundation | Fitspiration | EMEA | Silicone-free, long-lasting, fluid stable water-based foundation. Brown fluid foundation. | Elevance Renewable Science, Dow, Hallstar, |
| Ice Bath Cryotherapy Gel | Ice Bath Cryotherapy Gel | Beauty & Personal Care | Skin Care | Moisturizer, Body Care, Gel | Fitspiration | EMEA | Moisturizing body gel with cooling and pain-relief sensation. Ice blue gel. | Dow, Lambiotte |
| Matchpoint Eternal Glow Luminizer | Matchpoint Eternal Glow Luminizer | Beauty & Personal Care | Color Cosmetics | Face, Gel | Fitspiration | EMEA | Long-lasting water-based highlighter. Minimalist formula with less than 10 INCI names with great spreadability, fast drying and good coverage properties. Shiny and light golden fluid gel. | Dow, , ANGUS |
| Mud Day Hair Wax | Mud Day Hair Wax | Beauty & Personal Care | Hair Care | Styling, Wax, Cream | Fitspiration | EMEA | High viscosity creamy wax for medium hair styling. Mattifying and easy rinsability properties. Kaki green waxy cream. | Cargill, Dow, ANGUS, Hallstar, Elevance Renewable Science |
| Post Workout Facial Fuel | Post Workout Facial Fuel | Beauty & Personal Care | Skin Care | Moisturizer, Face, Cream | Fitspiration | EMEA | Hydrating daily face cream emulsion manufactured through an eco-conscious process (lower energy). Ochre brilliant and smooth cream. | Cargill, Dow, Arkema, ANGUS, Elevance Renewable Science |
| Sun Salutation SPF 30 | Sun Salutation SPF 30 | Beauty & Personal Care | Sun Care | Sunscreen, Oil | Fitspiration | EMEA | Oil Sunscreen protection SPF 30 with sweatproof properties. Fluid and transparent texture without greasiness. | Dow, Hallstar, Kao |
| Sun Salutation SPF 50 | Sun Salutation SPF 50 | Beauty & Personal Care | Sun Care | Sunscreen, Spray, Body Oil | Fitspiration | EMEA | Suncare sprayable oil with a SPF50+. Yellow oily liquid. | Dow, Hallstar, Kao |
| All About Transparency Walnut Exfoliator | All About Transparency Walnut Exfoliator | Beauty & Personal Care | Toiletries | Soap & Wash, Exfoliator, Cleanser | Global Awakening | EMEA | Clear facial cleanser with a mild Sulfate-free surfactant system with Scrubs in suspension. | Dow, Kao, Colonial Chemicals, Eco-Shell, Emerald |
| A Night in Rio Bum Lift Bar | A Night in Rio Bum Lift Bar | Beauty & Personal Care | Skin Care | Body Care | Global Awakening | EMEA | Solid body massage bar enriched with coffee oil and butter to nourish and lift skin stable at 40_C with great melting properties on the skin. Packaging-free. Eco-friendly. Dark yellow bar. | Hallstar, Elevance Renewable Science, Earthoil by Univar Solutions |
| Ayurveda on Hand SPF 50+ | Ayurveda on Hand SPF 50+ | Beauty & Personal Care | Sun Care | Sunscreen, Cream | Global Awakening | EMEA | Hand cream with Sunscreen protection in a stable emulsion (oil phase composed of silicone, natural butter, essential oil and a high amount of UV-filters). Orange to yellow cream. | Hallstar, Dow, ANGUS |
| Heart of the Ocean Luxury Hand Scrub | Heart of the Ocean Luxury Hand Scrub | Beauty & Personal Care | Toiletries, Skin Care | Soap & Wash, Body Care, Exfoliator | Global Awakening | EMEA | Water-conscious hand Scrub with conditioning properties. Transformation to a milk when in contact with water. Yellow paste with back and brown particles. | Kao, Hallstar, Dow |
| Hemp'fornian After-Sun Spray | Hemp'fornian After-Sun Spray | Beauty & Personal Care | Sun Care | After Sun, Spray | Global Awakening | EMEA | After-sun spray with soothing and anti-inflammatory properties. Easy application. Light yellow fluid emulsion. | Cargill, Earthoil by Univar Solutions, Hallstar |
| K-Pop Long Lasting Lip Tint | K-Pop Long Lasting Lip Tint | Beauty & Personal Care | Color Cosmetics | Lips, Moisturizer | Global Awakening | EMEA | Lip tint with moisturizing properties. Clear formula with no tackiness. Clear red liquid. | Dow, Hallstar, Down Under, Arkema |
| Like a Flash Precision Eye-Liner | Like a Flash Precision Eye-Liner | Beauty & Personal Care | Color Cosmetics | Eye, Face | Global Awakening | EMEA | Waterproof long-lasting eyeliner, smooth and ultra-black. Easy application. Black fluid gel. | Dow, ANGUS, |
| Oriental Express Invigorating Body Oil | Oriental Express Invigorating Body Oil | Beauty & Personal Care | Skin Care | Body Care, Body Oil | Global Awakening | EMEA | Easily absorbed body oil with a smooth and silky result, as well as a good playtime. Clear pale yellow liquid. | Dow, Hallstar, Earthoil by Univar Solutions, Lambiotte |
| Porcelain Perfection Skin Serum | Porcelain Perfection Skin Serum | Beauty & Personal Care | Skin Care, Color Cosmetics | Anti-Aging, Primer, Moisturizer, Serum | Global Awakening | EMEA | Multifunctional facial serum with soft focus, antiaging and moisturizing properties. Great sensory profile. Can be used as a Primer. Light yellow emulsion. | Dow, Cargill, Kao, Arkema |
| Serengetti Vibes Curling Balm | Serengetti Vibes Curling Balm | Beauty & Personal Care | Hair Care | Styling, Conditioner | Global Awakening | EMEA | Easy pick-up leave-on hair balm for curly hair for shine, conditioning and frizz-control. Eco-friendly alternative to the traditional balms. | Aiglon, Elevance Renewable Science, Dow, Earthoil by Univar Solutions |
| Spring Flower Power Mask | Spring Flower Power Mask | Beauty & Personal Care | Skin Care | Mask, Anti-Aging | Global Awakening | EMEA | Clear W/Si emulsion leave-on face mask with a great sensory profile. Hibiscus flower powder in suspension. | Dow, Arkema |
| Taj Mahal Hair Bar | Taj Mahal Hair Bar | Beauty & Personal Care | Hair Care | Shampoo, Moisturizer | Global Awakening | EMEA | Solid hair 2-in-1 conditioning shampoo with low. Packaging-free. Water-conscious and eco-friendly. | Kao, Earthoil by Univar Solutions, Down Under, Cargill, Dow, Colonial Chemicals |
| Busy Gentlemen ONLY Beard, Body, Hair | Busy Gentlemen ONLY Beard, Body, Hair | Beauty & Personal Care | Toiletries | Cleanser, Beard, Gel | Mysterious Beauty | EMEA | Transparent cleansing gel for beard, body and hair. Colourless gel. | Dow, Kao, Arkema |
| All that Glitters Oil in Shower Moisturizer | All that Glitters Oil in Shower Moisturizer | Beauty & Personal Care | Toiletries | Soap & Wash, Cleanser, Moisturizer, Body Oil | Mysterious Beauty | EMEA | Shower cleansing oil hydrating with transforming milky texture. Bronze glitters in a clear yellow oil. | Dow, Aiglon, Kao |
| Buff it Out Exfoliating Shampoo | Buff it Out Exfoliating Shampoo | Beauty & Personal Care | Hair Care | Shampoo, Exfoliator, Gel | Mysterious Beauty | EMEA | Sclap exfoliating shampoo. Viscous gel with green caps and bubbles. | Dow, Kao, Emerald |
| Chroming Chronic Sculpting Foundation | Chroming Chronic Sculpting Foundation | Beauty & Personal Care | Color Cosmetics | Foundation, Face | Mysterious Beauty | EMEA | Face foundation with memory shape, light shade with green glitters. Colored emulsion. | Dow, Univar Colour, Angus, Arkema, Kao |
| Forever Young - Total Protection Sunscreen Serum | Forever Young - Total Protection Sunscreen Serum | Beauty & Personal Care | Sun Care | Sunscreen, Serum | Mysterious Beauty | EMEA | Suncare face serum with SPF15. Fluid white emulsion. | Lambiotte, Dow, Kao, Angus, Arkema |
| Magic Melting Eraser Make-up Remover Balm | Magic Melting Eraser Make-up Remover Balm | Beauty & Personal Care | Toiletries | Make-Up Remover | Mysterious Beauty | EMEA | Make-up Remover solid anhydrous balm. Light yellow butter. | Ceresine, Aiglon, Dow, Kao |
| No More Tangles Conditioning Rinse-off Treatment | No More Tangles Conditioning Rinse-off Treatment | Beauty & Personal Care | Hair Care | Conditioner, Cream | Mysterious Beauty | EMEA | Conditioning hair cream. Smooth white quick-break cream. | Dow, Angus, Arkema, Kao |
| Oh My Brow 3-in-1 Wand | Oh My Brow 3-in-1 Wand | Beauty & Personal Care | Color Cosmetics | Brow, Face | Mysterious Beauty | EMEA | Brow make up paste with a brown color and green glitters. | Dow, Angus, Univar Colour, Kao, Arkema |
| Perfect Pout Lip Duo Mask | Perfect Pout Lip Duo Mask | Beauty & Personal Care | Skin Care | Lips, Face, Cream | Mysterious Beauty | EMEA | Creamy hydrating emulsion for lips. Light pink thick cream. | Dow, Arkema, Univar Colour, Kao |
| Perfect Pout Lip Duo Scrub | Perfect Pout Lip Duo Scrub | Beauty & Personal Care | Toiletries | Lips, Face, Exfoliator | Mysterious Beauty | EMEA | | |
| Repair and Refresh After Sun gel cream | Repair and Refresh After Sun gel cream | Beauty & Personal Care | Skin Care, Sun Care | After Sun, Gel, Cream | Mysterious Beauty | EMEA | After-sun gel cream with encapsulated actives. White fluid and shiny gel with orange caps. | Dow, Aiglon, Jungbunzlauer, Kao, Arkema |
| Style-N-Go Firm Hold Gel | Style-N-Go Firm Hold Gel | Beauty & Personal Care | Hair Care | Styling, Gel | Mysterious Beauty | EMEA | Clear hair styling gel with a full bodied texture and generous pick-up. Transparent gel. | Dow, Angus, Kao |
| Superstar Beard Oil Daily Treatment | Superstar Beard Oil Daily Treatment | Beauty & Personal Care | Sun Care | Beard, Conditioner, Treatment, Body Oil | Mysterious Beauty | EMEA | Beard condtioning oil with SPF15 protection. Yellow fluid oil. | Dow, Aiglon, Kao, Lambiotte |
| The Modern Man Facial Cleanser | The Modern Man Facial Cleanser | Beauty & Personal Care | Toiletries | Cleanser, Face, Gel | Mysterious Beauty | EMEA | Face cleanser with a brick color keeping bubbles in suspension. Clear colored gel. | Dow, Kao, Arkema, Univar Colour |
| Tinted gel Skin Perfector for him | Tinted gel Skin Perfector for him | Beauty & Personal Care | Skin Care | Gel, Face | Mysterious Beauty | EMEA | Tinted gel for men with a brown dye to color transparently the skin. Goldish brown gel, supple and shiny. | Dow, Angus, Kao, Arkema, Univar Colour |
| Imperial Dreams Wonderlash Mascara | Imperial Dreams Wonderlash Mascara | Beauty & Personal Care | Color Cosmetics | Mascara, Eye, Face | Mysterious Beauty | EMEA | Eye waterproof mascara with a brilliant purple color. Thick paste. | Ceresine, Dow, Univar Colour, Arkema |
| 3D Magnetized Granite Hand Scrub | 3D Magnetized Granite Hand Scrub | Beauty & Personal Care | Toiletries | Exfoliator, Body Care, Moisturizer | Mysterious Beauty | EMEA | Creamy and hydrating hand exfoliator containing magnetite. White thick emulsion with black beads | Dow, Angus, Aiglon, Hallstar, Kao |
| Blue Concrete High Performance Co-Wash | Blue Concrete High Performance Co-Wash | Beauty & Personal Care | Hair Care | Cleanser, Conditioner, Gel, Shampoo | No Boundaries | EMEA | Low-poo & low surfactant co-wash, condition and cleanse hair withoutstripping the hair. Dark grey-blue thick non-foaming gel. | Dow, Kao, Hallstar, Univar Colour |
| Blue Steel Sebum Control Essence | Blue Steel Sebum Control Essence | Beauty & Personal Care | Skin Care | Cream, Anti-Shine, Face, Serum | No Boundaries | EMEA | Face serum anti-shine. Soft blue cream. | Dow, Hallstar, Kao, Univar Colour, Arkema |
| Calming Lavender Rejuvenating Night Mask | Calming Lavender Rejuvenating Night Mask | Beauty & Personal Care | Skin Care | Mask, Moisturizer | No Boundaries | EMEA | Night hydrating mask. Mauve thick emulsion. | Dow, Angus, Aiglon, Hallstar, Kao, Arkema, Univar Colour |
| Forever Color Cleansing Conditioner | Forever Color Cleansing Conditioner | Beauty & Personal Care | Hair Care | Cleanser, Conditioner, Gel | No Boundaries | EMEA | Cleansing gel with a conditioning effect, non foaming. Liquid gel colored emerald green. | Dow, Kao, Angus, Univar Colour, Arkema |
| Garnet Prep Goddess Brow Scrub | Garnet Prep Goddess Brow Scrub | Beauty & Personal Care | Toiletries | Face, Gel, Exfoliator, Brow | No Boundaries | EMEA | Exfoliating gel for brows. Clear gel with copper and black particles suspended | Dow, Kao, Arkema |
| Gilded Amber Illusion Eye Tint | Gilded Amber Illusion Eye Tint | Beauty & Personal Care | Color Cosmetics | Eye, Face | No Boundaries | EMEA | Fresh eye shadow gel with glitters in suspension and long-lasting effect. Metallic color in a supple and shiny aqueous gel. | Dow, Arkema, Angus |
| High Shine Lip Paint | High Shine Lip Paint | Beauty & Personal Care | Color Cosmetics | Lips, Face | No Boundaries | EMEA | Lipstick declined into three shades: copper, emerals and pink | Ceresine, Dow, Aiglon |
| Insta-Detox Green Clay Facial Mask | Insta-Detox Green Clay Facial Mask | Beauty & Personal Care | Toiletries | Mask, Face | No Boundaries | EMEA | Face clay mask. Smooth and shiny paste with kaki green color. | Dow, Arkema, Angus, Univar Colour, Kao |
| Nude Skin Oil-in-Milk Make-Up Remover | Nude Skin Oil-in-Milk Make-Up Remover | Beauty & Personal Care | Toiletries | Make-Up Remover | No Boundaries | EMEA | Face make up Remover with a milky texture and a high oil loading. White fluid emulsion | Dow, Angus, Kao, Exxon Mobil, Arkema |
| Power Dirt Iron Intense Warming Mud Mask | Power Dirt Iron Intense Warming Mud Mask | Beauty & Personal Care | Toiletries | Mask, Face, Cleanser | No Boundaries | EMEA | Warming face mask with purifying clay, water-free and extra-smoothness. Bordeau thick paste. | Dow, Kao |
| Raw Ochre Clay Purifying Hair Mask | Raw Ochre Clay Purifying Hair Mask | Beauty & Personal Care | Hair Care | Mask, Cleanser | No Boundaries | EMEA | Purifying clay hair mask, extra smoothness of the texture and hair repairer. Thick yellow paste. | Dow, Arkema, Angus, Kao, Univar Colour |
| Shimmering Jade Natural Body Exfoliator | Shimmering Jade Natural Body Exfoliator | Beauty & Personal Care | Color Cosmetics | Body Care, Exfoliator, Gel, Cleanser | No Boundaries | EMEA | Exfoliating and cleansing body gel with vegetable particles. Yellow-green glittering gel. | Dow, Kao, Arkema, Univar Colour, Eco-Shell |
| So Glossy Lipgloss | So Glossy Lipgloss | Beauty & Personal Care | Color Cosmetics | Lips, Face | No Boundaries | EMEA | Oil-based lipgloss with extra-shine effect. Thickened oil declined into three shades: copper, emerald and pink. | Exxon Mobil, Aiglon, Kraton, Hallstar |
| VidaGold Hydrating Nail Treatment | VidaGold Hydrating Nail Treatment | Beauty & Personal Care | Nail Care | Gel, Moisturizer, Treatment, Nails | No Boundaries | EMEA | Hydrating gel for nails. Aqueous gold gel with yellow beads. | Dow, Angus, Arkema, Lambiotte, Kao |
| White Marble Hydrate & Prime Perfecting Base | White Marble Hydrate & Prime Perfecting Base | Beauty & Personal Care | Skin Care | Face, Primer, Moisturizer | No Boundaries | EMEA | Face soft-focus Primer with hydrating properties. Pearlescent white emulsion. | Dow, Angus, Arkema, Kao |
| Cashmere Moments Mature Skin Hydrator | Cashmere Moments Mature Skin Hydrator | Beauty & Personal Care | Skin Care | Lotion, Body Care | Out with the Cold | EMEA | Body moisturizing lotion for elder skins. White fluid and shily emulsion | Dow, Aiglon, Hallstar, Arkema, Kao |
| Erase and Restart Nail Polish Remover | Erase and Restart Nail Polish Remover | Beauty & Personal Care | Nail Care | Nails, Gel | Out with the Cold | EMEA | Nail Remover with a non-harmful solvent and a gelified texture. Transparent gel. | Kraton, Lambiotte, Aiglon, Univar Colour, Kao |
| Etoile de Jour Daily Illuminator | Etoile de Jour Daily Illuminator | Beauty & Personal Care | Skin Care | Face, Moisturizer, Cream | Out with the Cold | EMEA | Daily hydrating face cream with encapsulated oil. Beige emulsion with Camelina caps. | Dow, Angus, Aiglon, Hallstar, Arkema, Kao |
| Fresh H'AIR Detoxifying Spray | Fresh H'AIR Detoxifying Spray | Beauty & Personal Care | Hair Care | Styling, Spray, Anti-Pollution, Conditioner | Out with the Cold | EMEA | On-the-go detox leave-on hair spray with anti-pollution and conditioning properties. White fluid. | Dow, Kao, Hallstar, Arkema |
| Fresh H'AIR Detoxifying Spray (CEE Germany) | Fresh H'AIR Detoxifying Spray (CEE Germany) | Beauty & Personal Care | Hair Care | Styling, Spray, Anti-Pollution, Conditioner | Out with the Cold | EMEA | On-the-go detox leave-on hair spray with anti-pollution and conditioning properties. White fluid. | Dow, Angus, Kao, Arkema |
| Precious Silk Intensive Hand & Foot Cream | Precious Silk Intensive Hand & Foot Cream | Beauty & Personal Care | Skin Care | Moisturizer, Cream, Body Care | Out with the Cold | EMEA | Moisturizing rich cream for hand and feet. White thick emulsion. | Dow, Angus, Kao, Arkema |
| Safflower Dream Nourishing Shampoo | Safflower Dream Nourishing Shampoo | Beauty & Personal Care | Hair Care | Shampoo | Out with the Cold | EMEA | Eco-friendly SLS-free shampoo enriched with encapsulated safflower oil. Pale pink gel with suspended caps. | Dow, Kao, Arkema |
| Shea Essence Micellar Water | Shea Essence Micellar Water | Beauty & Personal Care | Toiletries | Face, Cleanser, Gel | Out with the Cold | EMEA | Refreshing, cleansing micellar jelly with a combination of encapsulated vitamins ans shea butter. Transluscent gel. | Dow, Kao, Arkema |
| Slumber Party Bath Foam | Slumber Party Bath Foam | Beauty & Personal Care | Toiletries | Gel, Soap & Wash, Body Care | Out with the Cold | EMEA | Mild & foaming bath gel with encapsulated colored beads with transforming color in contact with hot water. Pink gel with blue beads. | Dow, Kao, Arkema, Univar Colour |
| Slumber Party Bath Foam (non-DC version) | Slumber Party Bath Foam (non-DC version) | Beauty & Personal Care | Toiletries | Gel, Soap & Wash, Body Care | Out with the Cold | EMEA | Mild & foaming bath gel with encapsulated colored beads with transforming color in contact with hot water. Pink gel with blue beads. | Dow, Kao, Arkema, Univar Colour |
| Snowpack-Cold-Blue-Nail-Tattoo | Snowpack-Cold-Blue-Nail-Tattoo | Beauty & Personal Care | Color Cosmetics | Nails | Out with the Cold | EMEA | White water-based ink for nail tattoo. White fluid without volatile solvent. | Dow, Univar Colour, Arkema |
| Tender Winter UV Protecting Lip Balm | Tender Winter UV Protecting Lip Balm | Beauty & Personal Care | Sun Care | Sunscreen, Lips, Face, Moisturizer | Out with the Cold | EMEA | Peach colored, smooth and nourishing lipbalm with a broad spectrumUV-protection. | Ceresine, Dow, Aiglon, Hallstar, Univar Colour |
| Triple Seed Dry Styling Oil | Triple Seed Dry Styling Oil | Beauty & Personal Care | Hair Care | Styling, Oil | Out with the Cold | EMEA | Hair styling oil with a dry and light touch having curl retention properties. Yellow fluid oil. | Dow, Kao |
| Snow Globe 3-Phase Facial Tonic | Snow Globe 3-Phase Facial Tonic | Beauty & Personal Care | Skin Care | Toners, Face, Moisturizer | Out with the Cold | EMEA | Facial toner with hydrating oil beads at the interface of a bi-phasic. Clear liquid with flowting beads. | Arkema, Kao |
| Butter Cream Shower Frosting | Butter Cream Shower Frosting | Beauty & Personal Care | Toiletries | Cream, Moisturizer, Cleanser, Body Care, Soap & Wash | Savage Glamour | EMEA | Pink shower butter cream with moisturising and cleansing properties. Pink thick butter. | Dow, Kao, Aiglon, Kemin, Arkema, Univar Colour |
| Cherry Bomb Lip Tint-in-Oil | Cherry Bomb Lip Tint-in-Oil | Beauty & Personal Care | Color Cosmetics | Lips, Face, Oil | Savage Glamour | EMEA | Juicy shade lip oil with a glossy and vinyl look. | Dow, Kemin, Univar Colour, Kao |
| City Flash N Blow Out Accelerator | City Flash N Blow Out Accelerator | Beauty & Personal Care | Hair Care | Styling, Conditioner | Savage Glamour | EMEA | Leave-in Conditioner for hair fast drying. | Dow, Kao, Arkema |
| Confectioners Delight - Honey Drizzle Body Oil | Confectioners Delight - Honey Drizzle Body Oil | Beauty & Personal Care | Skin Care | Body Care, Body Oil | Savage Glamour | EMEA | Massage body oil with a honey appearance, smell and texture. | Dow, Kemin, Kao, Univar Colour |
| Hard Candy - Cuticle Barrier | Hard Candy - Cuticle Barrier | Beauty & Personal Care | Nail Care | Nails | Savage Glamour | EMEA | Peelable liquid tape to protect cuticles from nail polish. Yellow fluid. | Sekisui, Dow, Lambiotte, Arkema, Univar Colour, Kao |
| LOHAS Protect & Boost Co-Wash | LOHAS Protect & Boost Co-Wash | Beauty & Personal Care | Hair Care | Cleanser, Conditioner | Savage Glamour | EMEA | Cleansing & non-foaming hair Conditioner. | Kao, Dow, Arkema |
| No Smudge Marshmallow Shadow Base | No Smudge Marshmallow Shadow Base | Beauty & Personal Care | Color Cosmetics | Eye, Face | Savage Glamour | EMEA | Fixation base for eye shadows and glitters with strong long-lasting properties. Mauve light emulsion. | Dow, Angus, Univar Colour, Arkema |
| Passion Fruit Exfoliating Marmalade | Passion Fruit Exfoliating Marmalade | Beauty & Personal Care | Toiletries | Soap & Wash, Cleanser, Exfoliator, Gel | Savage Glamour | EMEA | Jam-like body Scrubbing and cleansing gel. Thick colored gel. | Dow, Kao, Emerald, Univar Colour |
| Raspberry Smooth-N-Shine Syrup Leave-in Hair Serum | Raspberry Smooth-N-Shine Syrup Leave-in Hair Serum | Beauty & Personal Care | Hair Care | Styling, Conditioner, Shine, Serum | Savage Glamour | EMEA | Leave-in hair serum with shine and contioning properties. Syrup like texture. | Dow, Kao, Univar Colour |
| Savage Hot Protector Spray | Savage Hot Protector Spray | Beauty & Personal Care | Hair Care | Conditioner, Spray, Heat Protection | Savage Glamour | EMEA | Sprayable leave-in Conditioner to protect hair from heat. Transluscent white fluid. | Kao, Dow, Kemin, Arkema |
| Shimmering Graffiti Shadow Wand | Shimmering Graffiti Shadow Wand | Beauty & Personal Care | Color Cosmetics | Face, Eye | Savage Glamour | EMEA | Eyelid golden make-up with long-lasting properties and bouncy texture. Clear gel with big golden glitters in suspension. | Dow |
| 50+ SUNtastic Smoothie | 50+ SUNtastic Smoothie | Beauty & Personal Care | Sun Care | Sunscreen, Lotion | Savage Glamour | EMEA | High SPF sun care lotion which is pink during application but disappears once spread. Pink fluid emulsion. | Dow, Arkema, Kao |
| Urban Armour - Antipollution Hydrator | Urban Armour - Antipollution Hydrator | Beauty & Personal Care | Skin Care | Cream, Face, Anti-Pollution | Savage Glamour | EMEA | Daily hydrating face cream with anti-pollution properties. White emulsion. | Dow, Exxon Mobil, Kao, Arkema |
| Velvet Camo Nourishing Anti-Shine Gel Cream | Velvet Camo Nourishing Anti-Shine Gel Cream | Beauty & Personal Care | Skin Care, Color Cosmetics | Cream, Gel, Moisturizer | Savage Glamour | EMEA | Daily gel-cream with nourishing and anti-shine properties. White and shiny gelified emulsion. | Dow, Kao, Arkema |
| Wild Curl Taming Duo | Wild Curl Taming Duo | Beauty & Personal Care | Hair Care | Primer, Styling | Savage Glamour | EMEA | Hair Primer used before styling to add care benefits to hair. Then apply Step 2 with a fixative ingredient. | Dow, Arkema, Kemin, Kao |
| EIGHT | EIGHT | Beauty & Personal Care | Skin Care | Spray, Body Care, Moisturizer | Seven | EMEA | Hydrating and soothing body mist. White opaque liquid. | Hallstar, Arkema, Dow, Kao, Lambiotte |
| ELEVEN | ELEVEN | Beauty & Personal Care | Skin Care | Cream, Face | Seven | EMEA | Daily face cream for men with mattifying properties. White emulsion. | Hallstar, Dow |
| FIVE | FIVE | Beauty & Personal Care | Skin Care | Cream, Face, Moisturizer | Seven | EMEA | Daily face moisturising cream with a soft-focus effect. Smooth gel. | Dow, Angus, Arkema |
| FOUR | FOUR | Beauty & Personal Care | Skin Care | Mask, Face, Gel | Seven | EMEA | Sleeping face mask with a gel texture. Light pink shiny transluscent gel. | Dow, Angus, Ceresine, Hallstar |
| NINE | NINE | Beauty & Personal Care | Color Cosmetics | Lips, Face | Seven | EMEA | Red semi-matte lipstick. | Aiglon, Exxon Mobil, Dow, Univar Colour |
| ONE | ONE | Beauty & Personal Care | Color Cosmetics | Foundation, Face | Seven | EMEA | Water-free fluid foundation with a light and natural coverage. Fluid colored mixture. | Dow, Elementis, Univar Colour |
| SEVEN | SEVEN | Beauty & Personal Care | Toiletries | Soap & Wash, Cleanser, Gel, Body Care | Seven | EMEA | Transparent and SLS-free Shower Gel. | Kao, Hallstar, Arkema |
| SIX | SIX | Beauty & Personal Care | Hair Care | Mask, Treatment, Conditioner, Gel, Cream | Seven | EMEA | Night reparing & conditioning hair mask. White shiny gel-cream. | Hallstar, Dow, Arkema, Kao |
| TEN | TEN | Beauty & Personal Care | Sun Care | Sunscreen, Cream | Seven | EMEA | Light weight & water-resistant SPF50+ cream. Off-white thin cream. | Hallstar, Dow, Arkema |
| THREE | THREE | Beauty & Personal Care | Hair Care | Shampoo, Cleanser | Seven | EMEA | Shampoo in powder to rinse-off with water. Beige free-powder. | Dow, Kao |
| TWO | TWO | Beauty & Personal Care | Toiletries | Body Care, Exfoliator, Gel, Cleanser | Seven | EMEA | Sugar and coconut anhydrous body Scrub. Light brown gel with brown sugar. | Hallstar, Kao, Elementis |
| A.M/P.M Ultra Luxe Eye Contour | A.M/P.M Ultra Luxe Eye Contour | Beauty & Personal Care | Color Cosmetics | Eye, Face, Cream, Serum | Univarevolution | EMEA | Light serum-like eye contour gel to hydrate. Light golden beige cream. | Cargill, Hallstar, Arkema, Down Under |
| Blackest Black Nourishing Lash Lacquer | Blackest Black Nourishing Lash Lacquer | Beauty & Personal Care | Color Cosmetics | Eye, Mascara, Color Cosmetics, Face | Univarevolution | EMEA | Fast-drying black shiny mascara enriched with royal jelly active to nourish lashes. Black thick paste. | Hallstar, ANGUS, Dow, Arkema |
| Clay Rhapsody Matte Blush Stick | Clay Rhapsody Matte Blush Stick | Beauty & Personal Care | Color Cosmetics | Face | Univarevolution | EMEA | Eco-friendly solid blush stick that glides on skin with a powdery finish. | Elevance Renewable Science, Hallstar, Cargill |
| Daily Ritual Amino Acid Hair Cleanser | Daily Ritual Amino Acid Hair Cleanser | Beauty & Personal Care | Hair Care | Shampoo, Gel | Univarevolution | EMEA | Daily conditioning shampoo with a mild surfactant system. Transparent colorless gel. | Cargill, Emerald, Kao, Down Under |
| Double Expresso Exfoliating Butter | Double Expresso Exfoliating Butter | Beauty & Personal Care | Skin Care, Toiletries | Cream, Soap & Wash, Exfoliator | Univarevolution | EMEA | Face exfoliating cream enriched with coffee extracts with a mild surfactant system. Caf-au-lait Scrub. | Cargill, Hallstar, Kao, Arkema |
| Ethereal Nude Face Tint | Ethereal Nude Face Tint | Beauty & Personal Care | Color Cosmetics | Face, Moisturizer, Sunscreen, Cream | Univarevolution | EMEA | Mattifying tinted Moisturizer with high Sunscreen protection with long-lasting properties. Beige cream. | Dow, Hallstar, Arkema, ANGUS |
| EverGreen Cleansing Mud | EverGreen Cleansing Mud | Beauty & Personal Care | Toiletries, Skin Care | Mask, Body Care, Soap & Wash | Univarevolution | EMEA | SLS-free clay-like shower-gel with a good suspension and repartition of the particles. Transforming texture from a mud-like paste to a creamy foam. Thick green paste. | Cargill, ANGUS, Kao, Colonial Chemicals, Arkema |
| Go Straight Leave-In Conditioning Cream | Go Straight Leave-In Conditioning Cream | Beauty & Personal Care | Hair Care | Conditioner, Styling, Cream | Univarevolution | EMEA | Leave-on Conditioner cream fro straight hair to improve shine, detangle and reduce hair friction. White-gel cream. | Dow, Hallstar, Down Under |
| Herbivore Super-Rich Foot Scrub | Herbivore Super-Rich Foot Scrub | Beauty & Personal Care | Toiletries | Exfoliator, Body Care, Moisturizer | Univarevolution | EMEA | Jelled-oil formula to exfoliate and moisturize feet with a high amount of naturally-derived ingredients. Translucent and thick yellow jelly. | Dow, Cargill, Elevance Renewable Science, Eco-shell |
| Mineral Precision Facial Sunstick | Mineral Precision Facial Sunstick | Beauty & Personal Care | Sun Care | Sunscreen | Univarevolution | EMEA | Silicone-free high mineral Sunscreen protection in a stick format that easily glides on skin. White stick. | Hallstar, Dow, Aiglon, Cargill |
| Moonlight Halo All-Over Glaze | Moonlight Halo All-Over Glaze | Beauty & Personal Care | Color Cosmetics | Face, Cream, Gel | Univarevolution | EMEA | Oil-in-water light gel cream body highlighter for an easy application. Non-tacky and non-greasy. Great sensory profile. White pearlescent cream. | Dow, Hallstar, Kao |
| Renaissance Artisanal Micellar Water | Renaissance Artisanal Micellar Water | Beauty & Personal Care | Toiletries | Cleanser | Univarevolution | EMEA | Efficient, non-irritating and extra-mild micellar water with a gentle, responsible and naturally-derived surfactant system. Transparent liquid. | Colonial Chemicals, Kao, Down Under, Arkema |
| Rooted Earth Fortifying Hair Primer | Rooted Earth Fortifying Hair Primer | Beauty & Personal Care | Hair Care | Mask, Cream, Conditioner | Univarevolution | EMEA | Pre-shampoo conditioning mask rich in oils and butters for intense moisturization. Thick white cream. | Kao, Dow, Hallstar, Arkema |
| Bi-Phasic Curl Defining Elixir | Bi-Phasic Curl Defining Elixir | Beauty & Personal Care | Hair Care | Styling, Spray, Conditioner | Where East Meets West | EMEA | Two phase hair spray with sun protection and conditioning properties. | Lambiotte, Arkema, Univar Colour, Dow, Kao |
| Blue Light Filter Foundation - W/Si+O | Blue Light Filter Foundation - W/Si+O | Beauty & Personal Care | Color Cosmetics | Foundation, Face | Where East Meets West | EMEA | Fluid W/Si+O foundation with blue light protection and satin-like feel and durable effect. | Dow, Elementis, Kemin, Arkema, Kao |
| Body Tan Cushion W/Si | Body Tan Cushion W/Si | Beauty & Personal Care | Color Cosmetics | Foundation, Body Care | Where East Meets West | EMEA | Long-lasting body tan cushion. Fluid colored blend. | Dow, Univar Colour |
| Bright-Up! Mask Essence | Bright-Up! Mask Essence | Beauty & Personal Care | Skin Care | Mask, Body Care | Where East Meets West | EMEA | Long-lasting body tan cushion. Fluid colored blend. | Arkema |
| Colour Travel Shower Gel | Colour Travel Shower Gel | Beauty & Personal Care | Toiletries | Soap & Wash, Gel, Body Care | Where East Meets West | EMEA | Crystal clear Shower Gel with suspended glitters which color depends on the movement and light intensity. | Dow, Kao, Emerald |
| Co-Wash (Low Poo Cleansing Conditioner) | Co-Wash (Low Poo Cleansing Conditioner) | Beauty & Personal Care | Hair Care | Cleanser, Conditioner, Gel | Where East Meets West | EMEA | Cleansing Conditioner for hair mild and foamy. Green gel. | Dow, Kao, Arkema, Univar Colour |
| Glistening Body Oil | Glistening Body Oil | Beauty & Personal Care | Skin Care | Body Care, Moisturizer, Body Oil | Where East Meets West | EMEA | Appealing shimmering & hydrating body oil where metallic pearl pigments are suspended. Sparkling oil. | Exxon Mobil, Kemin, Kraton, Lambiotte, Kao |
| Hawaiian Beach Spray | Hawaiian Beach Spray | Beauty & Personal Care | Hair Care | Styling, Spray | Where East Meets West | EMEA | Hair styling spray for a wave beach natural look. Water-like aspect. | Arkema, Kao, Univar Colour |
| Jolly Hair O/W Leave On Conditioner | Jolly Hair O/W Leave On Conditioner | Beauty & Personal Care | Hair Care | Conditioner, Gel, Cream | Where East Meets West | EMEA | Rich, bouncy and conditioning hair gel-cream leave-on. Opaque white gel. | Dow, Angus, Arkema, Kao, Kemin |
| O/W Lavish Beauty Cream (Gluten-Free) | O/W Lavish Beauty Cream (Gluten-Free) | Beauty & Personal Care | Skin Care | Face, Cream, Moisturizer | Where East Meets West | EMEA | Gluten-free hydrating daily face cream with a cushioning feel. White emulsion. | Dow, Arkema, Kao |
| Let's Have Sun W/Si+O | Let's Have Sun W/Si+O | Beauty & Personal Care | Sun Care | Sunscreen, Lotion | Where East Meets West | EMEA | Sun care face & body lotion with satin-like feel with SPF protection and water-resistance. Fluid white emulsion. | Dow, Elementis, Arkema |
| No Poo Hair Cleanser | No Poo Hair Cleanser | Beauty & Personal Care | Hair Care | Cleanser, Spray, Shampoo, Lotion | Where East Meets West | EMEA | Water-thin sprayable dry shampoo for a leave-on use on hair. Opaque lotion for oily scalp. | Dow, Kemin, Kao, Arkema |
| Oil-in-Gel Sun Care | Oil-in-Gel Sun Care | Beauty & Personal Care | Sun Care | Sunscreen, Gel | Where East Meets West | EMEA | Sun care protective and hydrating oleo-gel with dry touch and quick evaporation. Yellow gel. | Dow, Aiglon, Kemin, Kao, Lambiotte |
| Sleeping Beauty Facial Oil | Sleeping Beauty Facial Oil | Beauty & Personal Care | Skin Care | Face, Moisturizer, Body Oil, Serum | Where East Meets West | EMEA | Clear water thin anhydrous facial night serum to preserve skin moisture and elasticity. | Dow, Exxon Mobil, Kemin, Kao |
| Soft Beard Conditioner | Soft Beard Conditioner | Beauty & Personal Care | Toiletries | Beard, Conditioner, Cream | Where East Meets West | EMEA | Beard cream with a conditioning effect. White emulsion. | Kao, emerald, Dow, Kemin |
| Bona Fide Brow Definer | Bona Fide Brow Definer | Beauty & Personal Care | Color Cosmetics | Brow, Face | Authentically You Kit | USA | Express yourself by bringing long-lasting definition and dimension to your brows. Our smudge-proof formula is creamy and highly pigmented for a buildable color that's uniquely you. | Dow, Cabot, NuCera Solutions, Sunchemical |
| Color Doctor | Color Doctor | Beauty & Personal Care | Color Cosmetics | Face, Eye | Authentically You Kit | USA | Color Doctor makes house calls whenever your make up palettes are broken or hard to use. Break up the remaining color, apply Color Doctor, tamp down in your palette, and allow to dry overnight. It's a sustainable way to get the most our of your make up! | Dow, Cargill, DSM |
| Erase the Day | Erase the Day | Beauty & Personal Care | Skin Care | Moisturizer, Cleanser, Gel, Make-Up Remover | Authentically You Kit | USA | Wash away your stress, and every trace of your make up, with this moisturizing cleansing gel. It leaves you fresh faced without a greasy feel, because you're most comfortable in your own skin. | DSM, Solvay, Inolex, The Art of Natural Solution |
| First Responder | First Responder | Beauty & Personal Care | Hair Care | Conditioner, Treatment, Anti-Pollution, Mask | Authentically You Kit | USA | Ten minutes is all you need for deep repair and restoration to your damaged tresses. Formulated to repair split ends, eliminate pollution, reduce frizz, and enhance shine, your mane will make a full recovery with this weekly deep conditioning hair mask treatment. | Solvay, Inolex, The Art of Natural Solution, Lambson, Emerald Kalama Chemical |
| I.D. Needed | I.D. Needed | Beauty & Personal Care | Skin Care | Anti-Aging, Body Care, Serum | Authentically You Kit | USA | Unlock the benefits of Anti-Aging without retinol in this crystal-clear jelly serum. The ideal balance of next-generation antioxidants and vitamins will have others asking for your secret and your I.D! | Dow, DSM, ANGUS, Inolex, The Art of Natural Solution, Lambson |
| Lather on the Go | Lather on the Go | Beauty & Personal Care | Skin Care, Hair Care, Body Care | Shampoo, Conditioner, Soap & Wash, Body Care, Shave, Gel | Authentically You Kit | USA | You live your life unencumbered, so why should your products weigh you down? You want your products to be simple but effective. A shampoo, Conditioner, body wash, and shave gel in 1 means it's ready to go the extra mile, just like you. | Dow, DSM, Solvay, Inolex, The Art of Natural Solution |
| Lipstick Duos | Lipstick Duos | Beauty & Personal Care | Color Cosmetics | Lips, Face | Authentically You Kit | USA | When you're living your best life, you can't be limited to one lip color! Introducing our lipstick duo, developed to take you from work to play, naughty to nice, and everywhere in between. | Penreco, Inolex, Sunchemical, NuCera Solutions, Elevance |
| New Found Aura | New Found Aura | Beauty & Personal Care | Skin Care | Moisturizer, Face | Authentically You Kit | USA | Available in light, medium, and dark, find your shade and own the most beautiful version of your skin. Providing lightweight coverage with a silky feel, this tinted face oil enhances without hiding, illuminating your skin tone while moisturizing. | Dow, Inolex, Cabot, DSM, The Art of Natural Solution, Sunchemical |
| Smooth Operator | Smooth Operator | Beauty & Personal Care | Hair Care | Conditioner, Beard, Oil | Authentically You Kit | USA | Tame your hair and beard with our Smooth Operator hair and beard oil. This new formulation will be gentle on your skin, yet deliver the conditioning and definition you need to look your best. | Penreco, Inolex, Cargill |
| Fabric and Trim Cleaner | Fabric and Trim Cleaner | Homecare & Industrial Cleaning | Auto | Cleaning | Auto Care | USA | Prevent outdoor adventures from ruining car interiors with this fabric and trim cleaner that dissolves and removes dirt and stains from auto-motive carpets, fabrics, and upholstery. Safe on most plastic, fabric, and metal surfaces. Removes oils, greases, and food stains. | Univar Solutions |
| General Purpose Cleaner Concentrate | General Purpose Cleaner Concentrate | Homecare & Industrial Cleaning | Auto | Cleaning | Auto Care | USA | The all-purpose cleaner for carpets, fabrics and car surfaces. Safe on most plastic, fabric, and metal surfaces. Removes salt, oil, grease, | Clariant, Wincom Inc. |
| Glass Cleaner & Water Repellent | Glass Cleaner & Water Repellent | Homecare & Industrial Cleaning | Auto | Cleaning, Water Repellent | Auto Care | USA | See the road ahead clearly in any weather with this glass cleaner and water repellant. Water beading technology repels rain and helps prevent sleet, snow, ice, bugs and road spray from sticking to glass. Glass Cleaner & Water Repellent leaves a slick surface with no streaking for improved anti-fog and water repellency. | Dow, Abitec, Solvay |
| Waterless Wash and Wax | Waterless Wash and Wax | Homecare & Industrial Cleaning | Auto | Cleaning, Shine | Auto Care | USA | Do away with the tangled water hose and messy soap buckets with this latest innovation in waterless detailing. Spray on and wipe off with a streak free and water spot free finish. A waterless car wash is an eco-friendly and efficient car wash that uses little or no water. Waterless Wash & Wax applied with a microfiber cloth cleans without streaking and leaves a glossy water repellent finish. | Dow, Solvay |
| Nature's Friend Cleaner Concentrate | Nature's Friend Cleaner Concentrate | Homecare & Industrial Cleaning | Auto | Cleaning | Auto Care | USA | Keep the interior of your car looking fresh and clean with this eco-friendly, all-purpose cleaner for carpets, fabrics, and car surfaces. Safe on most plastic, fabric, and metal surfaces. Removes salt, oil, grease, food, pet and even wine stains.This mildly alkaline cleaner is an environmentally safer way to clean surfaces without harsh acids, bases or strong solvents. This is a versatile cleaner that is used at 2-10% and can even be used to clean the oil and grease stains left by cars on garage floors. | Clariant, Nouryon, Wincom Inc. |
| Aqueous Silicone Tire Shine | Aqueous Silicone Tire Shine | Homecare & Industrial Cleaning | Auto | Shine | Tire Care | USA | Aqueous Silicone Tire Shine is a solvent free easy to apply silicone that leaves a high gloss finish to tires. | Dow, Solvay |
| Nature's Friend Tire and Rim Cleaner Concentrate | Nature's Friend Tire and Rim Cleaner Concentrate | Homecare & Industrial Cleaning | Auto | Cleaning | Tire Care | USA | The all-purpose cleaner for tires and rims that is safer to the environment. Safe on most tire and rims including aluminum. | Clariant, Solvay, Nouryon, Univar Solutions |
| Tire and Rim Cleaner Concentrate | Tire and Rim Cleaner Concentrate | Homecare & Industrial Cleaning | Auto | Cleaning | Tire Care | USA | The all-purpose cleaner for tires and rims that does all of the dirty work for you. Safe on most tire and rims including aluminum and magnesium. | Clariant, Solvay, Univar Solutions |
| Waterless Non-Silicone Tire Shine | Waterless Non-Silicone Tire Shine | Homecare & Industrial Cleaning | Auto | Shine | Tire Care | USA | This tire shine is a water, oil, and silicone free way to give that glossy finish to your tires without streaks or sling. This is a low odor product that dries quickly. | Dow, Zschimmer & Schwartz |
| Waterless Silicone Tire Shine | Waterless Silicone Tire Shine | Homecare & Industrial Cleaning | Auto | Shine | Tire Care | USA | No water? No problem! Keep tires looking shiny and new anywhere and anytime with this easy to apply Waterless Silicone | Dow, Univar Solutions |
| Happy Curls in Motion | Happy Curls in Motion | Beauty & Personal Care | Hair Care | Styling, Cream | Hair In Motion | USA | This curl cream controls and defines coarse, frizzy hair while adding moisture for softer, more natural, frizz-free curls with shine. | Dow, DSM, Inolex, Solvay, Pilot |
| Living on the Edge | Living on the Edge | Beauty & Personal Care | Hair Care | Styling, Wax | Hair In Motion | USA | Clear styling wax has a unique hard texture and provides superior hold, edge control, and shine to the hair. | DSM, Solvay, Inolex |
| Powder and Glory Hair Treatment | Powder and Glory Hair Treatment | Beauty & Personal Care | Hair Care | Conditioner, Cream, Heat Protection, Treatment | Hair In Motion | USA | Hair strengthening cream is formulated with ingredients shown to strengthen fragile hair, stop breakage, condition dry, brittle hair, protect hair against heat and styling damage, and encourage hair growth. | Dow, DSM, Inolex, Solvay |
| Razzle Dazzle Conditioner | Razzle Dazzle Conditioner | Beauty & Personal Care | Hair Care | Conditioner | Hair In Motion | USA | Daily restoring Conditioner is specifically formulated for extremely damaged and over-processed hair. It works to reverse damage, restore softness, and strengthen hair with rich blend of vitamins, humectants, emollient oils and Conditioners. | Dow, DSM, Inolex, Solvay |
| Razzle Dazzle Shampoo | Razzle Dazzle Shampoo | Beauty & Personal Care | Hair Care | Shampoo | Hair In Motion | USA | A mild, sulfate-free shampoo for daily cleansing formulated for extremely damaged and over-processed hair. It restores softness, strengthens and protects hair with rich blend of vitamins, humectants, emollient oils, and Conditioners. | Dow, DSM, Solvay |
| Righteous Restoration | Righteous Restoration | Beauty & Personal Care | Hair Care | Conditioner, Treatment, Cream | Hair In Motion | USA | Leave-in repair cream is specifically formulated to rejuvenate dry, coarse hair, making it ideal for relaxed, permed, textured, and colored hair. A combination of intense Moisturizers and emollient oils leaves hair soft, smooth, and manageable with conditioning polymers to help stop and mend breakage while repairing split ends. | Dow, DSM, Inolex, Solvay |
| Wake Happy Wrap | Wake Happy Wrap | Beauty & Personal Care | Hair Care | Conditioner, Treatment, Lotion, Detangler, Heat Protection | Hair In Motion | USA | Easy to apply foaming lotion provides the perfect hold for wrap-set and wave-set styles while leaving hair soft, silky, and shiny. It contains ingredients that define curls, provide bounce, control frizz, protect hair from heat damage, and detangle hair for easy wet combing and effortless comb-out's. | DSM, Solvay, Inolex |
| | Anti-Pollution Skin Defense Sheet Mask | Beauty & Personal Care | Skin Care | Mask, Anti-Pollution, Serum | Beach Ready Kit | USA | Hydrating sheet mask serum with anti-pollution and blue-light protection that soothes, moisturizes, and softens the skin with a rich blend of Anti-Aging actives. | DSM, Solvay, Inolex |
| | Chillaxing in the Shade | Beauty & Personal Care | Sun Care | After Sun, Lotion, Spray | Beach Ready Kit | USA | Quick-absorbing sprayable lotion soothes and conditions skin after sun exposure. | DSM, Inolex |
| | Powderful Protection | Beauty & Personal Care | Sun Care | Sunscreen | Beach Ready Kit | USA | Broad spectrum SPF 50* mineral Sunscreen powder provides convenient sun protection. Can be applied on its own or over Color Cosmetics. | Cabot, Dow, DSM |
| | Swept Away Sugar Texture Spray | Beauty & Personal Care | Sun Care | Sunscreen, Spray | Beach Ready Kit | USA | Spray evenly on damp or dry hair and scrunch for that windswept, ocean texture. Dries with no crunch, no stickiness. | Dow, DSM, Inolex, Solvay |
| | Take Your Hat Off | Beauty & Personal Care | Sun Care | Sunscreen | Beach Ready Kit | USA | SPF 30* sun protection specifically designed for the scalp: light, low-viscosity non-oily emulsion that spreads easily, dries to the touch, and soothes the scalp while delivering SPF 30 scalp protection. | Dow, DSM, Inolex, Solvay |
| Remove it - Micellar | Remove it - Micellar | Beauty & Personal Care | Skin Care | Cleanser, Toners | Awestruck | USA | Micellar Color Cosmetics Remover with a jelly like texture. | Cargill, OXEA, Corbion |
| Cleanse it - Cleanser | Cleanse it - Cleanser | Beauty & Personal Care | Skin Care | Cleanser, Toners | Awestruck | USA | A light and gentle cleansing paste that stimulates your senses while you work it into your skin. Let the paste do the work for you, while you take in the cooling effect. Leaves your skin feeling fresh | Elevance Renewable Science, Emerald, Corbion |
| Scrub it- Lip Scrub | Scrub it- Lip Scrub | Beauty & Personal Care | Skin Care | Cleanser, Toners, Exfoliator, Lips | Awestruck | USA | Moiturizing citrus Lip Scrub that leaves lips feeling smooth. | Calumet Penreco, Dow, Sun |
| Moisturize it - Lotion and Gel | Moisturize it - Lotion and Gel | Beauty & Personal Care | Skin Care | Moisturizer, Sunscreen | Awestruck | USA | Light-weight SPF Moisturizer | Elevance Renewable Science, Cargill, ANGUS |
| Multifunctional Powder | Multifunctional Powder | Beauty & Personal Care | Body Care | Soap & Wash, Shave, Conditioner | Awestruck | USA | 3-in-1 multifunctional wash, Conditioner, and shave prep. | Cargill, Dow |
| Moisturize it - Stick | Moisturize it - Stick | Beauty & Personal Care | Skin Care | Moisturizer | Awestruck | USA | Moisturizing stick for on-the-go | Elevance Renewable Science, Cargill, ANGUS |
| Vibrant Lip Oil | Vibrant Lip Oil | Beauty & Personal Care | Color Cosmetics | Lips, Face, Oil | Awestruck | USA | Nourishing lip oil with various pigments and flavors. | Calumet Penreco, NuCera Solutions, Sun |
| Indulgence Hair Mask | Indulgence Hair Mask | Beauty & Personal Care | Hair Care | Conditioner, Treatment, Mask | Awestruck | USA | Deep conditioning hair mask that leaves hair feeling soft and smooth without the heaviness of traditional deep Conditioners. Protects against breakage and frizz. | Dow, Emerald |
| Clay Face Mask | Clay Face Mask | Beauty & Personal Care | Body Care | Soap & Wash, Face, Mask | Awestruck | USA | Moisturizing face mask that leaves face feeling fresh. | Corbion, Cargill, ANGUS |
| Tranquil Body Scrub | Tranquil Body Scrub | Beauty & Personal Care | Body Care | Exfoliator, Body Care | Awestruck | USA | Exfoliating body Scrub infused with Lavender | NuCera Solutions, Dow, Sun |
| Silky Skin Moisturizer | Silky Skin Moisturizer | Beauty & Personal Care | Body Care | Soap & Wash, Shave, Moisturizer | Awestruck | USA | Silky in-shower body Moisturizer with a unique texture that melts into skin. | Dow, Elevance Renewable Science |
| Booster Shot Lash Serum | Booster Shot Lash Serum | Beauty & Personal Care | Color Cosmetics | Eye, Face, Serum | Elements | USA | A lash serum infused with a bio-engineered peptide, nutrient-rich botanical extracts, vitamins, minerals and proteins to protect against breakage. | ADM, Akzo Nobel, Contipro, DSM, Inolex |
| C Me Restored Vitamin Serum | C Me Restored Vitamin Serum | Beauty & Personal Care | Skin Care | Moisturizer, Anti-Pollution, Anti-Aging, Serum | Elements | USA | This restorative vitamin-C facial serum diminishes the signs of aging by reducing the appearance of fine lines, wrinkles and age spots. It also provides anti-pollution and blue light protection. | DSM, Inolex |
| Clean Slate Color Cosmetics Remover | Clean Slate Color Cosmetics Remover | Beauty & Personal Care | Skin Care | Cleanser, Toners, Make-Up Remover, Face | Elements | USA | This two-part formula contains a separate water and oil phase, which when shaken, work together to instantly hydrate the skin and gently remove Color Cosmetics. | Dow, Univar Solutions, Solvay |
| Dragon Fire Glitter Drops | Dragon Fire Glitter Drops | Beauty & Personal Care | Color Cosmetics | Face, Lips, Eye | Elements | USA | Opalescent glitter drops deliver radiant sparkle to the lips, eyelids, face and body for long-lasting shimmering highlights. | Dow, Inolex |
| Sirens' Tear Glitter Drops | Sirens' Tear Glitter Drops | Beauty & Personal Care | Color Cosmetics | Face, Lips, Eye | Elements | USA | Long-lasting glitter drops for your cheeks, eyes, lips, and body. | Cabot, Inolex, Solvay |
| Urban Shield Micellar Conditioner | Urban Shield Micellar Conditioner | Beauty & Personal Care | Hair Care | Conditioner, Anti-Pollution | Elements | USA | This clear Conditioner gently conditions hair without weighing it down and leaves hair full and shiny. The formula contains ingredients that moisturize the scalp and have been shown to provide protection from pollution. | Dow, DSM, Pilot |
| Urban Shield Micellar Shampoo | Urban Shield Micellar Shampoo | Beauty & Personal Care | Hair Care | Shampoo | Elements | USA | Clear shampoo removes impurities while gently cleansing hair and moisturizing the scalp. This formula imparts light conditioning and contains ingredients shown to provide protection from pollution. | Dow, DSM, Solvay |
| Urban Stress Skin Depense Mist | Urban Stress Skin Depense Mist | Beauty & Personal Care | Skin Care | Moisturizer, Anti-Pollution, Spray | Elements | USA | Hydrate your skin, protect it from blue-light damage and fight against urban pollutants with this refreshing body mist. | DSM, Solvay, Inolex |
| | High SPF (50+) Water Resistant Sunscreen | Beauty & Personal Care | Sun Care | Sunscreen | Hawaii Sunscreen Kit | USA | Broad spectrum high SPF (50+)* provides water-resistant, durable sun protection, absorbing quickly without a sticky after-feel. It is also compliant with proposed Hawaii Sunscreen legislation. | DSM, Dow, Inolex |
| | Mineral-based SFP 50 Sunscreen | Beauty & Personal Care | Sun Care | Sunscreen | Hawaii Sunscreen Kit | USA | This mineral-based SPF 50* broad-spectrum Sunscreen contains natural emollients, emulsifiers, and rheology modifiers and is free from PEGs, silicones and preservatives. Also compliant with proposed Hawaii Sunscreen legislation. | DSM, Solvay, Inolex |
| | Hawaii Surf 30 Body Lotion | Beauty & Personal Care | Sun Care | Sunscreen, Lotion | Hawaii Sunscreen Kit | USA | This lightweight, broad-spectrum SPF 30* Sunscreen protects skin against the sun's damaging UVA/UVB rays while imparting a non-greasy, smooth after-feel. It is also compliant with proposed Hawaii Sunscreen legislation. | Cabot, Dow, DSM |
| | SFP 50 Sunscreen for Sensitive Skin | Beauty & Personal Care | Sun Care | Sunscreen, Lotion | Hawaii Sunscreen Kit | USA | Broad-spectrum SPF 50* Sunscreen lotion with skin-soothing ingredients. Compliant with proposed Hawaii Sunscreen legislation. | Dow, DSM |
| | SPF 50 Sport Spray Sunscreen | Beauty & Personal Care | Sun Care | Sunscreen, Spray | Hawaii Sunscreen Kit | USA | Broad-spectrum, water-resistant SPF 50* Sunscreen spray applies clear and dries quickly while imparting a silky, light feel and protecting the skin. This spray is compliant with proposed Hawaii Sunscreen legislation. | Dow, DSM, Inolex |
| | Dream Cloud Moisturizing Gel Cream | Beauty & Personal Care | Body Care | Moisturizer, Gel, Cream | Natural Beauty Kit | USA | This refreshing pink grapefruit gel cream is formulated without silicones and provides an instant moisture boost. | Dow, Inolex, Lambson, Solvay |
| | Hydrate & Delight Me Taffy Creme | Beauty & Personal Care | Hair Care | Conditioner, Skin, Cream | Natural Beauty Kit | USA | This sour apple taffy skin cream has elastic taffy-like texture delivering rich emollients and moisturizing properties in a silicone-free formula. | DSM, Inolex, Lambson, Solvay |
| | Prep Defense Primer | Beauty & Personal Care | Skin Care | Moisturizer, Primer, Face | Natural Beauty Kit | USA | Silicone-free face Primer to keep face hydrates and protect against environmental damage. | DSM, Inolex |
| | Free & Clear Radiance Color Protection Shampoo | Beauty & Personal Care | Hair Care | Shampoo | Natural Beauty Kit | USA | A mild shampoo for gentle cleansing of color-treated hair. The formula is free from sulfates, PEGs, parabens and silicones. | Abitec, DSM, Inolex, Solvay |
| | Radiant Sheen Shine Spray | Beauty & Personal Care | Hair Care | Styling, Spray | Natural Beauty Kit | USA | This anti-frizz spray delivers manageability and silicone-free shine to hair. | Inolex |
| | Sleep Radiance Color Protection Conditioner | Beauty & Personal Care | Hair Care | Conditioner, Cream | Natural Beauty Kit | USA | This cream rinse Conditioner is infused with natural oils and contains ingredients shown to protect color-treated hair while leaving hair shiny and easy to comb. | Inolex |
| Clean Getaway Cleansing Stick | Clean Getaway Cleansing Stick | Beauty & Personal Care | Skin Care | Cleanser, Toners | Adventure Kit | USA | On-the-go sulfate-free cleansing stick. | Dow, DSM, Solvay |
| Dash & Go Dry Shampoo | Dash & Go Dry Shampoo | Beauty & Personal Care | Hair Care | Shampoo | Adventure Kit | USA | On-the-go dry shampoo that helps strengthen hair and regulate sebum. | Cabot, Dow, DSM, Inolex |
| Wave & Kiss Goodbye Lip Polish | Wave & Kiss Goodbye Lip Polish | Beauty & Personal Care | Color Cosmetics, Skin Care | Lips, Face, Cleanser, Toners, Exfoliator | Adventure Kit | USA | Palm and silicone-free exfoliating lip polish. | Cabot, DSM, Inolex |
| Smooth Sailing Moisturizing Stick (Dry) | Smooth Sailing Moisturizing Stick (Dry) | Beauty & Personal Care | Skin Care | Moisturizer, Lotion | Adventure Kit | USA | Light weight lotion stick gently moisturizes skin without leaving a greasy after feel and is specially formulated for dry skin. Convenient solid form won't leak in your purse or bag and is TSA-friendly. | Dow, Inolex |
| Smooth Sailing Moisturizing Stick (Oily) | Smooth Sailing Moisturizing Stick (Oily) | Beauty & Personal Care | Skin Care | Moisturizer, Lotion | Adventure Kit | USA | Light weight lotion stick gently moisturizes skin without leaving a greasy after feel and is specially formulated for normal to oily skin. Convenient solid form won't leak in your purse or bag and is TSA-friendly. | Dow, Inolex |
| No Holds Barred - Shampoo Bar | No Holds Barred - Shampoo Bar | Beauty & Personal Care | Hair Care | Shampoo | Adventure Kit | USA | Shampoo bar cleanses with a creamy, hydrating fresh-scented lather. The concentrated bar is more eco-friendly than the liquid shampoos: reduced weight and reduced packaging. The solid bar is also TSA-friendly. | Dow, Inolex, Solvay |
| No Holds Barred - Conditioner Bar | No Holds Barred - Conditioner Bar | Beauty & Personal Care | Hair Care | Conditioner | Adventure Kit | USA | Conditioner bar is infused with natural butters and oils to soften the hair for deep, fresh-scented conditioning. The concentrated formula is more eco-friendly than liquid Conditioners; reduced weight and reduced packaging. The solid bar is also TSA-friendly. | Dow, Inolex, Solvay |
| | Blue Light Protection Mineral-based SPF 30 BB Cream | Beauty & Personal Care | Skin Care, Sun Care | Face, Sunscreen, Cream, Anti-Pollution | Goddess Kit | USA | This SPF 30 broad-spectrum mineral-based BB cream contains natural emollients, emulsifiers and rheology modifier as well as ingredients shown to provide anti-pollution and blue light protection benefits. | DSM, Inolex, Solvay, Zochem |
| | Iced Pomegranate Shimmer Spray | Beauty & Personal Care | Hair Care, Body Care | Conditioner, Spray | Goddess Kit | USA | Sparling ice-crystal pomegranate mist for body and hair. | Dow, Inolex |
| | Long Distance Mascara | Beauty & Personal Care | Skin Care | Eye, Face, Mascara | Goddess Kit | USA | High-definition mascara that is water, sweat and smudge resistant. | Dow, DSM, Inolex |
| Mango Gelato Creme | Mango Gelato Creme | Beauty & Personal Care | Body Care | Lotion | Goddess Kit | USA | Indulgent, rich, nourishing body butter with a scent, color and texture that will remind you of mango gelato. | Dow, Inolex, Lambson, Solvay |
| | Night Serum | Beauty & Personal Care | Skin Care | Anti-Aging, Moisturizer, Cream, Serum | Goddess Kit | USA | Specially formulated with ingredients shown to hydrate and firm the skin, reduce the appearance of fine lines and wrinkles, and impart a more even-looking skin tone. This creme features a unique delivery system of Vida-Caps microcapsules, vitamins, humectants, extracts and peptides beneficial to skin's restoration. | Dow, DSM, Lambson |
| | Shimmering Body Oil | Beauty & Personal Care | Body Care | Moisturizer, Body Oil, Body Care | Goddess Kit | USA | This gelled body oil contains natural oils and emollients to hydrate the skin without leaving a greasy feel and imparts a subtle gold shimmer to the skin. | Cabot, Inolex |
| | Beard Oil | Beauty & Personal Care | Hair Care, Grooming | Beard, Face, Oil | Gods Kit | USA | A beard oil that contains natural oils and emollients to moisturize, strengthen and protect the beard while adding a touch of shine. | Cabot, Inolex |
| | Charcoal Mineral Mask | Beauty & Personal Care | Skin Care, Grooming | Mask, Moisturizer | Gods Kit | USA | Creamy mineral mud mask contains soothing zinc oxide and purifying charcoal powder. The combination of minerals, Moisturizers and emollients will leave the skin feeling soft, clean and rejuvenated. | Dow, DSM, Grace, Inolex |
| | Shaving Jelly | Beauty & Personal Care | Body Care, Grooming | Shave, Moisturizer | Gods Kit | USA | This foamy shaving jelly produces a close, comfortable shave while acting as a soothing skin balm that moisturizes the skin and provides a smooth, non-greasy after feel. | Dow, DSM, Lambson, Solvay |
| | Strong Hold Styling Gel | Beauty & Personal Care | Hair Care, Grooming | Styling, Gel | Gods Kit | USA | Strong hold gel with a matte finishing look. | Colonial Chemicals, Lambson |
| | Sulfate-Free Exfoliating Gel | Beauty & Personal Care | Skin Care, Grooming | Cleanser, Toners, Gel, Face | Gods Kit | USA | This refreshing gel is formulated with mild ingredients to cleanse facial skin and pores. | Colonial Chemicals, Dow, Lambson |
| Arabia Spiced Hummus | Arabia Spiced Hummus | Food | Prepared Foods | Appetizers | Simple Ingredients | EMEA | Arabian-spiced hummus that uses chickpea flour to reduce whole chickpeas | Ingredion, AGT |
| Arabian Spiced Falafel | Arabian Spiced Falafel | Food | Prepared Foods | Entrees | Wellness | EMEA | High protein chickpea balls made with Arabian spices | AGT |
| Beetroot Hummus | Beetroot Hummus | Food | Prepared Foods | Appetizers | Simple Ingredients | EMEA | Beetroot-flavoured hummus that uses chickpea flour to reduce whole chickpeas | Ingredion, AGT |
| Caramel Puffs with Faba Bean Protein | Caramel Puffs with Faba Bean Protein | Food | Snacks | Chips | Wellness | EMEA | Caramel flavoured puffs made with faba bean protein concentrate to help control expansion and produce different textures | AGT |
| Caramel Puffs with Pulse Flours | Caramel Puffs with Pulse Flours | Food | Snacks | Chips | Permissible Indulgence | EMEA | Caramel flavoured puffs made with pulse flours to provide expansion and a light crispy texture | AGT |
| Chickpea Hummus | Chickpea Hummus | Food | Prepared Foods | Appetizers | Simple Ingredients | EMEA | Clean label chickpea hummus that uses chickpea flour to reduce whole chickpeas | Ingredion, AGT |
| Coated nuts | Coated nuts | Food | Snacks | Nuts | Permissible Indulgence | EMEA | Create light and crispy baked coated nuts consumers like by partially replacing wheat flour in the coating | Ingredion |
| Cod Nuggets Coating | Cod Nuggets Coating | Food | Prepared Foods | Appetizers | Permissible Indulgence | EMEA | Improve eating quality with crunchy texture and golden colour | Ingredion, AGT |
| Crispy Chicken Coating | Crispy Chicken Coating | Food | Prepared Foods | Appetizers | Wellness, Permissible Indulgence | EMEA | Improved nutrition from a high in protein claim and improved eating quality with a crispy texture | Ingredion, AGT |
| Crunchy Chicken Coating | Crunchy Chicken Coating | Food | Prepared Foods | Appetizers | Wellness, Permissible Indulgence | EMEA | Improved nutrition from a high in protein claim and improved eating quality with a crunchy texture | Ingredion, AGT |
| Egg Free Vegan Mayonnaise | Egg Free Vegan Mayonnaise | Food | Soups, Sauces & Dressings | Sauces | Permissible Indulgence | EMEA | Egg-free mayonnaise suitable for vegans with a creamy mouthfeel | Ingredion, AGT |
| Extended Beef Burger | Extended Beef Burger | Food | Prepared Foods | Entrees | Permissible Indulgence | EMEA | Beefburger recipe containing chickpea flour | Ingredion, AGT |
| Falafel Waffle | Falafel Waffle | Food | Bakery | Cakes | Permissible Indulgence | EMEA | A falafel-style waffle recipe that offers improved eating quality through texture and taste | Ingredion, AGT |
| GF Blueberry Muffin | GF Blueberry Muffin | Food | Bakery | Muffins | Simple Ingredients | EMEA | A gluten-free blueberry muffin made with deflavoured yellow lentil flour for a cleaner flavour profile | Ingredion, AGT |
| GF Bread | GF Bread | Food | Bakery | Breads | Simple Ingredients | EMEA | Gluten-free bread made with faba bean protein, modified tapioca starch, maize and native potato starch that serves to develo and maintain texture during shelf-life | Ingredion, AGT |
| GF Chicken Gravy | GF Chicken Gravy | Food | Soups & Sauces | Sauces | Simple Ingredients | EMEA | Gluten free chicken gravy recipe, made using pulse flours | Ingredion, AGT |
| GF Chocolate Muffin | GF Chocolate Muffin | Food | Bakery | Muffins | Simple Ingredients | EMEA | A gluten-free chocolate muffin made with yellow lentil flour to support texture when replacing wheat flour | Ingredion, AGT |
| GF Clean Taste Pulse Crackers | GF Clean Taste Pulse Crackers | Food | Snacks | Crackers | Simple Ingredients | EMEA | Crackers from unique pulse ingredients with reduced beany and green notes | Ingredion, AGT |
| GF Extruded Puffs | GF Extruded Puffs | Food | Snacks | Chips | Simple Ingredients, Permissible Indulgence | EMEA | Gluten free extruded snacks with enhanced quality through crunchy textures | AGT |
| GF Extruded Snack Pellets | GF Extruded Snack Pellets | Food | Snacks | Chips | Permissible Indulgence | EMEA | Gluten free extruded snacks with enhanced quality through crunchy textures | AGT |
| GF Pitta Bread | GF Pitta Bread | Food | Bakery | Breads | Simple Ingredients | EMEA | A gluten-free pitta bread made with chickpea flour | Ingredion, AGT |
| GF Pizza Base | GF Pizza Base | Food | Bakery | Breads | Simple Ingredients, Wellness | EMEA | A high-quality and good source of protein gluten free pizza base | Ingredion, AGT |
| GF Puff Pastry | GF Puff Pastry | Food | Bakery | Pastries | Simple Ingredients | EMEA | Gluten-free puff pastry with faba bean flour to support texture when replacing wheat flour | Ingredion, AGT |
| GF Pulse Bread | GF Pulse Bread | Food | Bakery | Breads | Simple Ingredients | EMEA | Gluten-free bread made with yellow lentil flour to support texture when replacing wheat flour | Ingredion, AGT |
| GF Pulse Crackers | GF Pulse Crackers | Food | Snacks | Crackers | Simple Ingredients | EMEA | Crackers from unique pulse ingredients with constant flour quality | Ingredion, AGT |
| GF Pulse Pancake | GF Pulse Pancake | Food | Bakery | Cakes | Simple Ingredients | EMEA | Gluten-free pancake made with pulse flours and functional native starches to improve texture in the final product | Ingredion, AGT |
| GF Savoury Muffin | GF Savoury Muffin | Food | Bakery | Muffins | Simple Ingredients | EMEA | A gluten-free savoury muffin made with faba bean flour to support popular label claims | Ingredion, AGT |
| GF Savoury Short Crust Pastry | GF Savoury Short Crust Pastry | Food | Bakery | Pastries | Simple Ingredients | EMEA | Gluten-free savoury shortcrust pastry with faba bean flour to support texture when replacing wheat flour | Ingredion, AGT |
| GF Semi Sweet Biscuits | GF Semi Sweet Biscuits | Food | Bakery | Cookies | Simple Ingredients | EMEA | Gluten-free semi-sweet biscuits made with tapioca starch and faba bean flour to improve texture, colour and taste in biscuits | Ingredion, AGT |
| GF Shortbread Cookies | GF Shortbread Cookies | Food | Bakery | Cookies | Simple Ingredients | EMEA | Gluten-free shortbread cookies made with native tapioca & potato starch and faba bean flour to help develop texture | Ingredion, AGT |
| GF Tortilla | GF Tortilla | Food | Bakery | Tortillas | Simple Ingredients | EMEA | A gluten-free tortilla that offers improved eating quality and processing | Ingredion, AGT |
| High Protein Bread | High Protein Bread | Food | Bakery | Breads | Wellness | EMEA | A high protein bread made with deflavoured faba bean protein which enriches baked goods in protein without compromising taste or texture | AGT |
| Lamb Kofta | Lamb Kofta | Food | Prepared Foods | Entrees | Permissible Indulgence | EMEA | Cost effective spiced lamb kofta recipes | Ingredion, AGT |
| Mac & Cheese Sauce | Mac & Cheese Sauce | Food | Prepared Foods | Ready-to-eat Meals, Meal Kits | Simple Ingredients | EMEA | A sauce recipe suitable for Mac & Cheese, made using faba bean flour | Ingredion, AGT |
| Pulse Bread | Pulse Bread | Food | Bakery | Breads | Simple Ingredients | EMEA | Gluten-free bread made with faba bean flour to support texture & taste when replacing wheat flour. Can also help to increase protein content | Ingredion, AGT |
| GF Soft Cookie | GF Soft Cookie | Food | Bakery | Cookies | Permissible Indulgence | EMEA | Soft-baked cookies made with deflavoured yellow lentil flour for a cleaner flavour profile | Ingredion, AGT |
| Vegan Cheese Spread | Vegan Cheese Spread | Food | Dairy | Non-Dairy | Wellness, Permissible Indulgence | EMEA | Protein enrichmed vegan cheese spread with reduced off flavours | AGT |
| Vegan Cheese Spread | Vegan Cheese Spread | Food | Dairy | Non-Dairy | Wellness, Permissible Indulgence | EMEA | Protein enrichmed vegan cheese spread with reduced off flavours | Ingredion, AGT |
| Vegan Yoghurt | Vegan Yoghurt | Food | Dairy | Non-Dairy | Wellness, Permissible Indulgence | EMEA | A vegan yoghurt with deflavoured faba bean protein which contributes to mouthfeel and adds protein | Ingredion, AGT |
| Vegetarian Pulse Burger | Vegetarian Pulse Burger | Food | Prepared Foods | Entrees | Permissible Indulgence | EMEA | A vegetarian patty with a cleaner flavour profile from deflavoured lentil flours | Ingredion, AGT |
| Wheat Cracker | Wheat Cracker | Food | Snacks | Crackers | Permissible Indulgence | EMEA | Produces a very light and blistered cracker using waxy maize starch | Ingredion |
| Wheat Crackers 2 | Wheat Crackers 2 | Food | Snacks | Crackers | Wellness, Permissible Indulgence | EMEA | Protein enriched wheat crackers with made with easy to use plant proteins | Ingredion, AGT |
| | Magic Muzzel Smoother | Homecare & Industrial Cleaning | Pet | Moisturizer | Pet Care | USA | Snout balm treats and prevents dry, chapped, cracked, and bleeding dog noses and dry skin around the face, lips, and ears. | DSM, Inolex |
| | No More Snarls | Homecare & Industrial Cleaning | Pet | Detangler, Shine, Spray | Pet Care | USA | Pet detangler is a rinse-free spay-on formula that removes matts, tangles, loose hair, and leaves behind a nice shiney coat for your pet and leaves a nice shiney coat. | Dow, Inolex, Solvay |
| | Pleasing Pads Paw Balm | Homecare & Industrial Cleaning | Pet | Conditioner | Pet Care | USA | Perfect for treating rough and dry skin. | Cabot, Dow, DSM, Inolex |
| | Shampoo | Homecare & Industrial Cleaning | Pet | Shampoo | Pet Care | USA | Shampoo | Cabot, Dow, DSM, Inolex |
| | Squeaky Clean Coats Pet Shampoo | Homecare & Industrial Cleaning | Pet | Shampoo | Pet Care | USA | This sulfate-free, pH-balanced pet shampoo was formulated to gently clean your pet's coat and relieve dry & itchy skin, leaving your pet smelling squeaky clean. Vitamins and Moisturizers promote health and combat irritation. | DSM, Solvay |
| | Soft & Shiny Coats Pet Conditionaer | Homecare & Industrial Cleaning | Pet | Conditioner | Pet Care | USA | This skin-soothing, creamy Conditioner was formulated to revive your pet's coat, restoring softness and shine. Loaded with Moisturizers and skin-soothing ingredients, your pet's skin is pampered, too. | Dow, DSM, Inolex, Solvay |
| Chocolate chip protein bites | Chocolate chip protein bites | Food | Bakery | Bites | IFT19 | USA | These bites are made with three plant-based proteins - pea, rice, and algae - and enhanced with delicious chocolate chips for a snack that can be enjoyed at any time of the day. | Cargill, Axiom Foods, Corbion, Ingredion, Clabber Girl, Jungbunzlauer, Corbion, Morton Salt, ICL, Solvay |
| Gluten-free chocolate chip protein bites | Gluten-free chocolate chip protein bites | Food | Bakery | Bites | IBIE 2019 | USA | These gluten-free bites are made with three plant-based proteins - pea, rice, and algae - and enhanced with delicious chocolate chips for a snack that can be enjoyed at any time of the day. | Cargill, Axiom Foods, Corbion, Ingredion, Clabber Girl, Jungbunzlauer, Corbion, Morton Salt, ICL, Solvay |
| Protein-enhanced tortilla | Protein-enhanced tortilla | Food | Bakery | Tortillas | IBIE 2019 | USA | These tortillas are made with two plant-based proteins - pea and rice - to enhance a variety of snacks and meals. | Cargill, ICL, Axiom Foods, Clabber Girl, DuPont, Kerry, Morton Salt |
| White cheddar popcorn | White cheddar popcorn | Food | Snacks | Popcorn | IFT19 | USA | This delicious popcorn is made with real white cheddar cheese for an indulgent snack. | Kerry, Ingredion, Morton Salt, Corbion, ICL |
| Tangy orange popcorn | Tangy orange popcorn | Food | Snacks | Popcorn | IFT19 | USA | The sour tanginess comes from a unique powdered malic acid that can be used to enhance a variety of snacks and confections. | Cargill, Corbion |
| Laser Focus Eye Cream | Laser Focus Eye Cream | Beauty & Personal Care | Skin Care | Anti-Aging, Eye, Cream, Face | Treasures | Canada | To combat those crows' feet and keep you bright eyed and bushy tailed. | Dow |
| Ever Smooth Color Cosmetics Base | Ever Smooth Color Cosmetics Base | Beauty & Personal Care | Color Cosmetics | Primer, Face | Treasures | Canada | A super-smooth Primer base to provide blurring optical effects with functional ingredients. | Dow |
| Luminous Brightening Face Mask | Luminous Brightening Face Mask | Beauty & Personal Care | Skin Care | Mask, Face | Treasures | Canada | Why not treat yourself to an at-home spa experience and transform your tired dull skin? | Dow |
| Girls Gone Wild Spritz N Surf Spray | Girls Gone Wild Spritz N Surf Spray | Beauty & Personal Care | Hair Care | Styling, Spray | Treasures | Canada | For soft, tousled beach waves. | Dow |
| Lock It In Primer and Setting Spray | Lock It In Primer and Setting Spray | Beauty & Personal Care | Color Cosmetics | Primer, Spray | Treasures | Canada | A unique 2-in-1 Color Cosmetics Primer and setting spray to keep your skin fresh and Color Cosmetics in place from first thing in the morning to late at night. | Dow |
| Melting Hair Care Butter | Melting Hair Care Butter | Beauty & Personal Care | Hair Care | Conditioner | Ready. Jet. Set. Go! | Canada | A whipped butter-like, leave-in conditioner that softens dry, tangled hair and reduces combing force. | Dow |
| Blurr Hydrating Anti-Aging Gel | Blurr Hydrating Anti-Aging Gel | Beauty & Personal Care | Skin Care | Moisturizer, Anti-Aging, Gel, Face | Ready. Jet. Set. Go! | Canada | The perfect solution for dry skin, enlarged pores, fine lines, and wrinkles. | Dow |
| Puff Off Eye Serum | Puff Off Eye Serum | Beauty & Personal Care | Skin Care | Eye, Face, Serum | Ready. Jet. Set. Go! | Canada | This miraculous de-puffer formulation will reduce the appearance of dark circles and puffiness. | Dow |
| Make Up Break Up Cleansing Mist | Make Up Break Up Cleansing Mist | Beauty & Personal Care | Skin Care | Cleanser, Spray | Ready. Jet. Set. Go! | Canada | An effective, gentle way to deeply cleanse and melt impurities and Color Cosmetics without leaving an oily residue. | Dow |
| Sleeping Beauty Oil | Sleeping Beauty Oil | Beauty & Personal Care | Skin Care | Moisturizer, Face, Body Oil | Ready. Jet. Set. Go! | Canada | A fast-absorbing facial oil with superb skin lightening and brightening properties. | Dow |
| Beam Me Up Scotty Face Illuminator | Beam Me Up Scotty Face Illuminator | Beauty & Personal Care | Color Cosmetics | Face | Ready. Jet. Set. Go! | Canada | This oil water bronze liquid highlighter adds a subtle flow to tired skin. | Dow, Sun |
| Radiant Glow Foaming Face Powder | Radiant Glow Foaming Face Powder | Beauty & Personal Care | Color Cosmetics | Face, Exfoliator | Glow Kit | Canada | The hottest Skin Care secret that exfoliates and brightens with the fascination of a chemistry experiment. | Dow, Jungbunzlauer |
| Illuminating Glow Lotion | Illuminating Glow Lotion | Beauty & Personal Care | Color Cosmetics | Body Care, Lotion, Moisturizer | Glow Kit | Canada | A refreshing light lotion that is easy to spread, is quick absorbing, and provides an instant moisture boost and skin glow. | Dow, ANGUS |
| Mystical Unicorn Lip Stain & Glossy Overcoat | Mystical Unicorn Lip Stain & Glossy Overcoat | Beauty & Personal Care | Color Cosmetics | Lips, Face | Keepin' It Real | Canada | An oil-resistant long-wear lip stain with a mystical holographic high-shine glossy overcoat. | Dow |
| Stress Defense Water In Balm | Stress Defense Water In Balm | Beauty & Personal Care | Skin Care | Body Care | Keepin' It Real | Canada | A unique transforming texture balm, with an initial luxurious feel, melts into the skin without a greasy residue. | Dow |
| Rescue Remedy Pressed Serum | Rescue Remedy Pressed Serum | Beauty & Personal Care | Skin Care | Face, Serum | Keepin' It Real | Canada | This highly concentrated jelly-like serum transforms into a fast-absorbing emollient that delivers potent actives for a youthful-looking, rested complexion. | Dow |
| Punk it up Hair Ringing Gel | Punk it up Hair Ringing Gel | Beauty & Personal Care | Hair Care | Styling | Keepin' It Real | Canada | A clear ringing gel that is ideal for taming curly frizzy hair. It shapes, molds, and holds hair in place while providing the ability to rework ringlets throughout the day. | Dow |
| Rest,Reset,Recharge Sleep Mask | Rest,Reset,Recharge Sleep Mask | Beauty & Personal Care | Skin Care | Mask, Moisturizer | Keepin' It Real | Canada | Water Fuse Hydro Sleep Mask is an overnight mask that creates a protective barrier on your skin to lock in vital moisture and nutrients while you get your beauty rest. | Dow |
| Moisturizing Silk Meringue Shower Foam | Moisturizing Silk Meringue Shower Foam | Beauty & Personal Care | Skin Care | Soap & Wash, Cleanser, Body Care | Keepin' It Real | Canada | This sulfate free body cleanser foams instantly into a delicate, creamy lather, for a fresh clean feel without stripping skin of essential moisture. It gently removes impurities and leaves your skin feeling fresh and hydrated. | Dow |
| Base Bechamel Sauce | Base Bechamel Sauce | Food | Soups, Sauces & Dressings | Sauces | Simple Ingredients | EMEA | | AGT & Ingredion |
| Vegan Cheese Spread | Vegan Cheese Spread | Food | Dairy | Cheese | Permissible Indulgence | EMEA | | AGT |
| Egg-Free Custard | Egg-Free Custard | Food | Soups, Sauces & Dressings | Sauces | Permissible Indulgence | EMEA | | AGT |
| Pulse Fortified Cracker | Pulse Fortified Cracker | Food | Snacks | Crackers | Simple Ingredients | EMEA | | AGT |
| Allgergen-Free Chocolate Spread | Allgergen-Free Chocolate Spread | Food | Soups, Sauces & Dressings | Chocolate | Simple Ingredients | EMEA | | AGT |
| Gluten-Free Animal Cracker | Gluten-Free Animal Cracker | Food | Snacks | Crackers | Simple Ingredients | EMEA | | AGT |
| Gluten-Free Batter & Breading for Chicken | Gluten-Free Batter & Breading for Chicken | Food | Prepared Foods | Entrees | Simple Ingredients | EMEA | | AGT |
| Gluten-Free Butter Cookie | Gluten-Free Butter Cookie | Food | Bakery | Cookies | Simple Ingredients | EMEA | | AGT |
| Gluten-Free Cheese Cracker | Gluten-Free Cheese Cracker | Food | Snacks | Crackers | Simple Ingredients | EMEA | | AGT |
| Gluten-Free Chicken Nuggets | Gluten-Free Chicken Nuggets | Food | Prepared Foods | Entrees | Simple Ingredients | EMEA | | AGT |
| Gluten-Free Chickpea Pasta | Gluten-Free Chickpea Pasta | Food | Prepared Foods | Entrees | Simple Ingredients | EMEA | | AGT |
| Gluten-Free Frozen Bluberry Waffle | Gluten-Free Frozen Bluberry Waffle | Food | Bakery | Pastries | Simple Ingredients | EMEA | | AGT |
| Gluten-Free Red Lentil Pasta | Gluten-Free Red Lentil Pasta | Food | Prepared Foods | Entrees | Simple Ingredients | EMEA | | AGT |
| Gluten-Free Shortbread Cookie | Gluten-Free Shortbread Cookie | Food | Bakery | Cookies | Simple Ingredients | EMEA | | AGT |
| Gluten-Free Waffle Cone | Gluten-Free Waffle Cone | Food | Bakery | Pastries | Simple Ingredients | EMEA | | AGT |
| High Fibre Pulse Crisps | High Fibre Pulse Crisps | Food | Snacks | Chips | Wellness | EMEA | | AGT |
| High Protein and High Fibre Pasta | High Protein and High Fibre Pasta | Food | Prepared Foods | Entrees | Wellness | EMEA | | AGT |
| High Protein Flatbread | High Protein Flatbread | Food | Bakery | Breads | Wellness | EMEA | | AGT |
| High Protein, High Fibre, and Omega 3 Pasta | High Protein, High Fibre, and Omega 3 Pasta | Food | Prepared Foods | Entrees | Wellness | EMEA | | AGT |
| High Protein Pasta | High Protein Pasta | Food | Prepared Foods | Entrees | Wellness | EMEA | | AGT |
| Mocha Mousse | Mocha Mousse | Food | Dairy | Yogurt | Simple Ingredients | EMEA | | AGT |
| High Protein Crisps | High Protein Crisps | Food | Snacks | Chips | Wellness | EMEA | | AGT |
| Pulse Cereal Loop | Pulse Cereal Loop | Food | Snacks | Chips | Simple Ingredients | EMEA | | AGT |
| Pulse Fortified Bread | Pulse Fortified Bread | Food | Bakery | Breads | Simple Ingredients | EMEA | | AGT |
| Gluten-Free Pulse Pancake | Gluten-Free Pulse Pancake | Food | Bakery | Tortilla | Simple Ingredients | EMEA | | AGT |
| High Protein Pulse Smoothie | High Protein Pulse Smoothie | Food | Beverages | Juices | Wellness | EMEA | | AGT |
| Pulse Puff | Pulse Puff | Food | Snacks | Chips | Simple Ingredients | EMEA | | AGT |
| Pulse Yogurt | Pulse Yogurt | Food | Dairy | Yogurt | Permissible Indulgence | EMEA | | AGT |
| Soft Baked Cookies | Soft Baked Cookies | Food | Bakery | Cookies | Simple Ingredients | EMEA | | AGT |
| Vegan Cheese | Vegan Cheese | Food | Dairy | Non-Dairy | Permissible Indulgence | EMEA | | AGT |
| Vegan Jerky | Vegan Jerky | Food | Prepared Foods | Entrees | Permissible Indulgence | EMEA | | AGT |
| Protein Fortified Yoghurt Drink | Protein Fortified Yoghurt Drink | Food | Dairy | Yogurt | Wellness | EMEA | | NZMP |
| Protein Bars | Protein Bars | Food | Snacks | Bars | Wellness | EMEA | | NZMP |
| Protein Fortified Bakery | Protein Fortified Bakery | Food | Bakery | Breads | Wellness | EMEA | | NZMP |
| Protein Spoonable Greek-Style Yogurt | Protein Spoonable Greek-Style Yogurt | Food | Dairy | Yogurt | Wellness | EMEA | | NZMP |
| American Style Muffin Sugar Reduced | American Style Muffin Sugar Reduced | Food | Bakery | Muffins | Wellness | EMEA | | Kerry |
| Scrub | Scrub | Beauty & Personal Care | Hair Care, Skin Care | Soap & Wash, Exfoliator, Cleanser, Scalp | Scalpology | USA | A rich scalp that scrub removes the built-up impurities left behind by dry shampoo, styling products and environmental pollution while it gently exfoliates and clears congestion on your scalp, creating a base for healthy hair. | Cargill Beauty, Inolex, Solvay |
| Soothe | Soothe | Beauty & Personal Care | Hair Care,Skin Care | Treatment, Scalp, Moisturizer | Scalpology | USA | Soothe is a leave on scalp cream that delivers a balanced, non-greasy combination of conditioners, moisturizers, and extracts to nourish and revive your scalp. This lightweight formula provides a relaxing cooling sensation while it hydrates and nurtures your scalp. | Art of Natural Solution, Dow, Inolex, DSM |
| Shield | Shield | Beauty & Personal Care | Hair Care, Skin Care | Sunscreen, Spray | Scalpology | USA | Shield is an SPF30 mist with a unique, light formulation featuring reef-safe UV filters. It protects with a dry, non-sticky feel. | Dow, DSM, Inolex, Penreco |
| Todo Levinho | Todo Levinho | Beauty & Personal Care | Hair Care | Shampoo | Beleza Essencial | LATAM | Transformando o que se conhece de shampoo pelo mundo, essa fórmula livre de sulfatos oferece uma espuma densa, rica e cremosa, redefinindo um simples banho em algo superior. Essa incrível textura aguça seus sentidos e te resgata dos momentos de estresse e tensão. Sinta seus cabelos saudáveis e brilhantes após um momento extraordinário. | Dow, Kao |
| Fada Noturna | Fada Noturna | Beauty & Personal Care | Hair Care | Conditioner, Moisturizer, Styling | Beleza Essencial | LATAM | Seu momento de cuidado com os cabelos não precisa encontrar um lugar em sua agenda, conheça o prazer de relaxar e tratar dos fios enquanto dorme. Deixe os ingredientes executarem sua mágica e surpreenda-se com a revitalização capilar que terá ao acordar. | Dow, Kao |
| De Cara Limpa | De Cara Limpa | Beauty & Personal Care | Skin Care | Cleanser, Cream, Body Care | Beleza Essencial | LATAM | Quando o simples se torna sofisticado. Esse creme de limpeza te transporta para um SPA elevando suas experiências no conforto de sua casa. Permita que sua pele respire, desobstruindo os poros e deixando-a livre para receber o tratamento que você merece. Todos precisamos de uma pausa autêntica, deixe essa textura acompanhar você em uma nova viagem sensorial. | ANGUS, Dow, Kao |
| Para Toda Hora FPS 30 | Para Toda Hora FPS 30 | Beauty & Personal Care | Sun Care | Sunscreen, Cream | Beleza Essencial | LATAM | Cuidar, amar e estar aqui para te apoiar a cada momento durante o dia. Com textura leve, o creme desliza sem esforço, seca rapidamente e torna-se invisível. Para contradizer que o bom deve ser caro, essa formulação traz economia, proteção contra os raios UV-A, UV-B, luz visível, radicais livres fotoinduzidos e controle de oleosidade. A todos que ainda procuram... Encontramos o FPS ideal para o público brasileiro. | ANGUS, BASF, Dow |
| Bem Comportadinho | Bem Comportadinho | Beauty & Personal Care | Hair Care | Conditioner, Moisturizer, Styling | Beleza Essencial | LATAM | Aspire tornar-se uma influência de estilo sem gastar tempo! Imagine, crie e corrija seu penteado durante o dia de uma maneira livre e fácil. Você pode sair do banho direto para seus compromissos ou modelar seus cabelos de uma maneira natural e duradoura, você escolhe qual textura define seu dia. | Dow, Kao |
| Borracha de rugas | Borracha de rugas | Beauty & Personal Care | Skin Care | Anti-Aging, Cream, Face | Beleza Essencial | LATAM | Não há mais necessidade de dor ou várias etapas para realçar a sua beleza, experimente apagar suas rugas instantaneamente enquanto trata sua pele de dentro para fora. Antes da maquiagem ou em dias feitos para impressionar, desfrute da mais alta tecnologia e proporcione uma textura única à sua melhor versão. | BASF, Dow, Takasago |
| SEM MARQUINHAS | SEM MARQUINHAS | Beauty & Personal Care | Color Cosmetics | Lips, Face | Beleza Essencial | LATAM | Aparência saudável sem esforço, esse batom realça a naturalidade com um tom sofisticado e efeito prolongado para preservar a beleza do seu sorriso. Queridinho e amado por maquiadores e celebridades em todo o mundo, é perfeito para dar aquela corada natural nos lábios sem parecer maquiada, além de ser à prova de beijo! | ANGUS |
| Frescurinha | Frescurinha | Beauty & Personal Care | Color Cosmetics | Moisturizer, Lips, Face | Beleza Essencial | LATAM | Você sabia que os lábios possuem a pele mais fina que qualquer área da face? E que eles são praticamente indefesos contra as mudanças do clima e do vento? Oferecendo atenção especial e sensação refrescante, cuide-se, previna-se das mudanças do dia e transporte-se para um clima de sol e tempo bom, mesmo em dias nublados! A "frescurinha" de cuidar, sentir e de se transportar para um momento só seu. | Dow, Grace, Kao, Takasago |
| Bolhas Efervescentes | Bolhas Efervescentes | Beauty & Personal Care | Skin Care | Soap & Wash, Body Care | Manifesta | LATAM | Quantas vezes você mudou de produto em busca de algo que realmente cuidasse da sua pele? Em busca de uma solução, desenvolvemos um sabonete líquido que purifica e reduz a oleosidade de forma eficaz e duradoura. | ANGUS, BASF, Dow, Kao |
| Shampoo de Respeito | Shampoo de Respeito | Beauty & Personal Care | Hair Care | Shampoo, Moisturizer | Manifesta | LATAM | Quem nunca agrediu as madeixas que atire a primeira pedra! Sinta-se livre para mudar e deixe esse shampoo hidratar e cuidar de quem complementa sua identidade, seus cabelos! | Dow, Kao |
| Beard Color | Beard Color | Beauty & Personal Care | Hair Care | Hair Dye, Beard | Manifesta | LATAM | As barbearias pelo mundo alcançaram um outro nível e agora encontramos produtos além do corte e do penteado. Para disfarçar os fios brancos de maneira definitiva e duradoura, sem o odor de amônia, criamos um produto excepcional. | Kao |
| Wonder Lashes | Wonder Lashes | Beauty & Personal Care | Color Cosmetics | Mascara, Eye, Face | Manifesta | LATAM | Cílios volumosos, marcantes e dramáticos! Essa é a formulação que vai destacar seu olhar por onde você for. | ANGUS, BASF, Dow, Grace |
| CRIAÇÕES DA NATUREZA | CRIAÇÕES DA NATUREZA | Beauty & Personal Care | Skin Care | Face, Cream, Moisturizer | Manifesta | LATAM | Experimente o conceito de "zero desperdício" e desfrute de cuidados avançados para sua pele. Nas versões de tratamentos para oleosidade, hidratação e rugas, customize suas necessidades em poucos minutos. | BASF, Takasago |
| ESSÊNCIA BRASILEIRA | ESSÊNCIA BRASILEIRA | Beauty & Personal Care | Skin Care | Body Cream, Moisturizer | Manifesta | LATAM | O sentimento de dívida com o seu corpo acaba agora! Uma textura luxuosa que promove hidratação, firmeza, redução de medidas e perfumação única à pele. | ANGUS, Dow, BASF, Kao, Takasago |
| Toque de cor | Toque de cor | Beauty & Personal Care | Color Cosmetics | Face, Pigmentation | Manifesta | LATAM | Já pensou em ajustar a cobertura da sua maquiagem em um único produto? E adicionar proteção solar nela? Com o toque de cor a escolha é sua! | Dow |
| BB-sombra | BB-sombra | Beauty & Personal Care | Color Cosmetics | Eye, Face | Manifesta | LATAM | Prepare-se para uma sombra que mudará por completo os produtos da sua nécessaire. Alta cobertura, durabilidade e tratamento para as pálpebras que reduz as linhas de expressão imediatamente. | BASF, Dow, Grace |
| Low Streak, High Performance Hard Surface Cleaner | Low Streak, High Performance Hard Surface Cleaner | Homecare & Industrial Cleaning | Homecare, Industrial | Cleaning | Conscientiously Clean | USA | This is a biodegradable moderate foaming all-purpose cleaner that delivers multi-functional performance on a variety of surfaces and soils. This product is Non-VOC, meeting the CA VOC and NY S4389B standards, and requires no CA Prop 65 warning on the label. The formula is a clean base that allows for delicate fragrances and can be sprayed directly on the surfaces. | Dupont, BASF, Sasol |
| | Babe-a licious Amplify- Eyelash Serum | Beauty & Personal Care | Color Cosmetics | Eye, Face | Clean by Design EMEA | EMEA | Babe-a-licious is your natural YUMILash solution, a keratin lash lift and enhancement technique designed to boost the natural eyelash without the need of fake lash extensions | Down Under, Cargill Beauty, Colonial |
| | Beauty Rescue- Serum Concentrate | Beauty & Personal Care | Skin Care | Face, Serum | Clean by Design EMEA | EMEA | Beauty Rescue Serum Concentrate marries tech and health-consciousness to prevent the skin from any redness or damage. | Dow, Down Under, Hallstar |
| | Crystal Rainbow - Sun Protection Gel | Beauty & Personal Care | Sun Care | Sunscreen, Gel | Clean by Design EMEA | EMEA | Sun protection gel, which prevents photo-aging. Its innovative texture is based on silicone elastomer. | Hallstar, Dow, Kao |
| | Do Your Dose -Daily Shampoo | Beauty & Personal Care | Hair Care | Shampoo | Clean by Design EMEA | EMEA | Do Your Dose Daily Shampoo is not just a formulation innovation, but a smart and economic way to shampoo, using less product and thus less water. | Kao, Dow, Colonial |
| | Fantasy Gelee Makeup- Eraser | Beauty & Personal Care | Color Cosmetics | Make-Up Remover | Clean by Design EMEA | EMEA | Indulge yourself with our transforming holographic quick rinse make-up remover that gets the job done in a flash. | Hallstar, Akema, Kao, EarthOil by Univar Solutions |
| | Free From it All- Sun Cream SPF 30 | Beauty & Personal Care | Sun Care | Sunscreen, Cream | Clean by Design EMEA | EMEA | This 100% mineral UV filter, broad-spectrum protection sun cream is the perfect example of a good balance between natural and synthetic ingredients. | Dow, Angus, Cargill Beauty, Colonial, Hallstar, Elevance, EarthOil by Univar Solutions, Akema, Kao |
| | Glamour Girl- Powder Cream | Beauty & Personal Care | Skin Care, Body Care | Face, Cream | Clean by Design EMEA | EMEA | Effective BB cream to BB powder. This luxurious Glamour Girl Powder Cream has a combination of essential and synthetic oils with just enough hydration to reveal the look of radiance in your skin | Dow, Hallstar, Cargill Beauty, Angus, Oxea, Akema, Down Under, Kao |
| | Gorgeous Coral- Flawless Finish Lip Powder | Beauty & Personal Care | Color Cosmetics | Lips, Face, Powder | Clean by Design EMEA | EMEA | Gorgeous Coral Flawless Finish Lip Powder. A born-to-slay make-up duo that when used as a topcoat over the Balm Bar delivers a semi-matte finish with a sweet, luminous and long-lasting coral color. | Elementis, Cargill Beauty, Colour by Univar Solutions, Dow, Hallstar, Akema |
| | Mother Nature's - Transforming Puddy | Beauty & Personal Care | Body Care, Skin Care | Body Care, Moisturizer | Clean by Design EMEA | EMEA | Transforming Puddy is made just for you: no water, less environmental impact, but plenty of vegetable-derived ingredients | Hallstar, Cargill Beauty, Kao |
| | Natural Balance- Coloring Stick | Beauty & Personal Care | Color Cosmetics | Lips, Face | Clean by Design EMEA | EMEA | Transforming Puddy is made just for you: no water, less environmental impact, but plenty of vegetable-derived ingredients | Hallstar, Elevance, Colour by Univar Solutions, Earthoil by Univar Solutions |
| | Roll with it- Nature Infused Deo | Beauty & Personal Care | Body Care, Skin Care | Deodorant | Clean by Design EMEA | EMEA | The perfect nature infused deodorant. | Angus, Colonial, Akema, Down Under, EarthOil by Univar Solutions, Kao |
| | Simply Naked- All over Nourishing Balm Bar | Beauty & Personal Care | Body Care | Lips, Face, Moisturizer | Clean by Design EMEA | EMEA | Nourishing balm bar is a sweet treat for your lips. | Elevance, Dow, Hallstar, EarthOil by Univar Solutions |
| VersaFreeze Relief Stick | VersaFreeze Relief Stick | Pharma | Topicals | Topical Relief | VersaFreeze | USA | Take advantage of the versatile cooling relief of menthol in a no-mess, non-staining crystal-clear form. | Calumet Penreco |
| VersaFreeze Relief Stick | VersaFreeze Relief Stick | Pharma | Topicals | Topical Relief | VersaFreeze | Canada | Take advantage of the versatile cooling relief of menthol in a no-mess, non-staining crystal-clear form. | Calumet Penreco |
| OVERNIGHT REVIVAL Facial Cream | OVERNIGHT REVIVAL Facial Cream | Beauty & Personal Care | Skin Care | Moisturizer, Cream | Clean by Design | USA | Nothing beats a good night's sleep, especially when your skin is being treated to a delicate revival as you sleep. Wake up ready to face whatever the day brings with this gentle yet effective night cream. Lactic acid works to break down damaged cells overnight, while extracts provide anti-inflammatory benefits. Wash off in the morning for renewed glowing skin to start your day. #iwokeuplikethis #readyforanything | Cargill Beauty, Corbion, DSM, Elevance, INOLEX, OXEA, Emerald, Sun Chemical |
| SKIN JELLY Soothing Toner | SKIN JELLY Soothing Toner | Beauty & Personal Care | Skin Care | Toner, Gel | Clean by Design | USA | Your skin is your most beautiful canvas. Keeping it smooth, protectedand toned ensures your makeup routine whether it's one product orten goes on flawlessly. Our Skin Jelly is a deeply hydrating toner thatoffers gentle yet effective resurfacing and pH balancing benefits, perfectto help prepare your skin for your next work of art. Our thick gel formulameans no cotton pads required, less waste. #mycanvas #mybeauty | ANGUS, The Art of Natural Solution, Cargill Beauty, Corbion, DSM, INOLEX, OXEA, |
| PURE MILK Facial Cleanser | PURE MILK Facial Cleanser | Beauty & Personal Care | Skin Care | Cleanser, Face wash | Clean by Design | USA | Our facial skin is an amazing wonderland of microbes that requiresconsistent care using products that effectively remove environmentalimpurities, makeup and extra oils without stripping, over-drying ordisrupting the skin's balance. Our nourishing, non-foaming facialcleanser will leave your skin feeling clean, soft and hydrated.#aunaturel #allmine #babysoft | Dow, DSM, INOLEX, PCCA |
| KISS ME, I'M VEGAN Lip Balm | KISS ME, I'M VEGAN Lip Balm | Beauty & Personal Care | Color Cosmetics | Lip balm | Clean by Design | USA | Kiss me, I'm Vegan is the perfect balm to chase away chap and ensureyour lips feel soft and moisturized. Using ingredients with no animalbyproducts, and offering a subtle tropical fruit flavor, it's an excellentgo-to lip balm. Tell your lips to say hello to their new best friend!#puckerup #lipbalmaddict | Elevance, INOLEX, |
| DEW IT AGAIN Setting & Refreshing Mist | DEW IT AGAIN Setting & Refreshing Mist | Beauty & Personal Care | Skin care, Color Cosmetics | Setting spray, Face Mist, Refreshing Spray | Clean by Design | USA | Extend the life of your makeup and reduce the need to waste a greatlook due to a long day at work. Dew it Again is a light water-like spraythat does double duty to help set your makeup right after application,as well as to refresh your look and bring the dew back. Packed withhydrators, it uses safe silicone technology to help form a protectivebarrier for your skin to keep your look fresh.#toofresh #slayallday | ANGUS, The Art of Natural Solution, INOLEX, Dow, OXEA |
| TO PROTECT & SMOOTH Heat Serum | TO PROTECT & SMOOTH Heat Serum | Beauty & Personal Care | Hair Care | Heat serum, Hair serum, Smoothing serum, Hair oil | Clean by Design | USA | Sometimes all you need is a few key targeted ingredients to get the jobdone. This versatile anhydrous hair serum features a simple balance ofsilicones for effective heat protection, and efficient styling. This lightserum can also be used as a quick nourishing serum to refresh dry hairand tame frizz between washes.#keepitsimple #shinyhairdontcare | Dow, INOLEX |
| OVERNIGHT REVIVAL Facial Cream | OVERNIGHT REVIVAL Facial Cream | Beauty & Personal Care | Skin Care | Moisturizer, Cream | Clean by Design | Canada | Nothing beats a good night's sleep, especially when your skin is beingtreated to a delicate revival as you sleep. Wake up ready to face whateverthe day brings with this gentle yet effective night cream. Lactic acidworks to break down damaged cells overnight, while extracts provideanti-inflammatory benefits. Wash off in the morning for renewedglowing skin to start your day. #iwokeuplikethis #readyforanything | Cargill Beauty, Corbion, Dow, DSM, IOI Oleochemical, The Garden of Natural Solution |
| SATIN SOOTHE Gel Toner | SATIN SOOTHE Gel Toner | Beauty & Personal Care | Skin Care | Toner, Gel | Clean by Design | Canada | Your skin is your most beautiful canvas. Keeping it smooth, protectedand toned ensures your makeup routine whether it's one product orten goes on flawlessly. Our Satin Soothe is a deeply hydrating toner thatoffers gentle yet effective resurfacing and pH balancing benefits, perfectto help prepare your skin for your next work of art. Our thick gel formulameans no cotton pads required, less waste. #mycanvas #mybeauty | The Garden of Natural Solution, Cargill Beauty, DSM, OQ |
| PURE MILK Facial Cleanser | PURE MILK Facial Cleanser | Beauty & Personal Care | Skin Care | Cleanser, Face wash | Clean by Design | Canada | Our facial skin is an amazing wonderland of microbes that requiresconsistent care using products that effectively remove environmentalimpurities, makeup and extra oils without stripping, over-drying ordisrupting the skin's balance. Our nourishing, non-foaming facialcleanser will leave your skin feeling clean, soft and hydrated.#aunaturel #allmine #babysoft | Cargill Beauty, DSM, IOI Oleochemical |
| SIMPLY GLAM Lips-Cheeks-Eyes | SIMPLY GLAM Lips-Cheeks-Eyes | Beauty & Personal Care | Color Cosmetics | Multifunctional, Lipstick, Blush, Bronzer, Eyeshadow | Clean by Design | Canada | Glam doesn't need to mean a drawer full of products, bags of applicatorsand more waste than you might be comfortable with. Sometimes glamcan be as simple as your finger or a brush and a gorgeously multidimensionalcream stick that can be applied to lips, cheeks and eyes forshimmering buildable color to create a day, night or day-to-night look.#watchmework #glamglam | Penreco, Dow, IOI Oleochemical, Sun Chemical |
| KISS ME, I'M VEGAN Lip Balm | KISS ME, I'M VEGAN Lip Balm | Beauty & Personal Care | Color Cosmetics | Lip balm | Clean by Design | Canada | Kiss me, I'm Vegan is the perfect balm to chase away chap and ensureyour lips feel soft and moisturized. Using ingredients with no animalbyproducts, and offering a subtle tropical fruit flavor, it's an excellentgo-to lip balm. Tell your lips to say hello to their new best friend!#puckerup #lipbalmaddict | IOI Oleochemical, Sun Chemical |
| HAIR FOODIE Curl Cream | HAIR FOODIE Curl Cream | Beauty & Personal Care | Hair Care | Hair cream, Styling product, Curl cream | Clean by Design | Canada | Let those curls, coils & kinks live their best life with this rich plant-derivedcurl cream. Natural oils and butters give curls just the right amountof moisture and weight to keep them bouncing and controlled. Lightenough to be applied to wet hair pre-styling or to use to help redefinecurls to extend time between washes.#curlyhairdontcare #curlcrush | Dow, DSM, IOI Oleochemical |
| TO PROTECT & SMOOTH Heat Serum | TO PROTECT & SMOOTH Heat Serum | Beauty & Personal Care | Hair Care | Heat serum, Hair serum, Smoothing serum, Hair oil | Clean by Design | Canada | Sometimes all you need is a few key targeted ingredients to get the jobdone. This versatile anhydrous hair serum features a simple balance ofsilicones for effective heat protection, and efficient styling. This lightserum can also be used as a quick nourishing serum to refresh dry hairand tame frizz between washes.#keepitsimple #shinyhairdontcare | Dow, DSM |
| SIMPLY GLAM Lips-Cheeks-Eyes | SIMPLY GLAM Lips-Cheeks-Eyes | Beauty & Personal Care | Color Cosmetics | Multifunctional, Lipstick, Blush, Bronzer, Eyeshadow | Clean by Design | USA | Glam doesn't need to mean a drawer full of products, bags of applicators, and more waste than you might be comfortable with. Sometimes glam can be as simple as your finger or a brush and a gorgeously multi-dimensional cream stick that can be applied to lips, cheeks, and eyes for shimmering buildable color to create a day, night or day-to-night look. #watchmework #glamglam | Solvay, Sun Chemical, INOLEX |
| | Low Streak, High Performance Hard Surface Cleaner | Homecare & Industrial Cleaning | Homecare, I&I | Surface Cleaner | Conscientiously Clean | Canada | This is a biodegradable moderate foaming all-purpose cleaner that delivers multi-functional performance on a variety of surfaces and soils. This product is Non-VOC, meeting the CA VOC and NY S4389B standards, and requires no CA Prop 65 warning on the label. The formula is a clean base that allows for delicate fragrances and can be sprayed directly on the surfaces. | Dow, Sasol, duPont, Jarchem |
| FACIAL CLEANSING OIL Cleansing Oil | FACIAL CLEANSING OIL Cleansing Oil | Beauty & Personal Care | Skin Care | Moisturizer, Cleanser | Clean by Design Brazil | LATAM | In search of an ecological makeup remover that does not depend on cotton or disposable wipes? Allow yourself to try our Cleansing Oil, a light touch that gently removes makeup and impurities and that can be thoroughly rinsed with just water. | KAO, DOW, Takasago |
| 360 SERUM Facial Treatment Serum | 360 SERUM Facial Treatment Serum | Beauty & Personal Care | Skin Care | Moisturizer, Anti-Aging | Clean by Design Brazil | LATAM | Meet the ally of facial products made for those seeking synergy between nature and technology. This serum adapts to all skin types and acts on all skin layers to reduce inflammation, expression lines and pores. | BASF, DOW, CARGILL BEAUTY, Takasago |
| REFRESHING DETOX Scalp Cleaning Foam | REFRESHING DETOX Scalp Cleaning Foam | Beauty & Personal Care | Skin Care, Hair Care | Cleanser, Scalp | Clean by Design Brazil | LATAM | Your scalp also needs love. If you skin is dry, oily, normal or overloaded with many products, this refreshing cleansing treatment instantly removes oil and build-up with an explosion of invigorating micro-bubbles. | KAO, BASF, ANGUS, TAKASAGO |
| SUPERFOOD SHAMPOO Pre-Treatment Shampoo | SUPERFOOD SHAMPOO Pre-Treatment Shampoo | Beauty & Personal Care | Hair Care | Cleanser, Shampoo | Clean by Design Brazil | LATAM | The perfect addition to your daily wellness routine. This nutrient-rich shampoo from Rambutam is formulated for deep cleansing, preparing the hair to receive the treatment it deserves. Sulfate-free, scalp and nature friendly, this is the first step for hair full of attitude. | CARGILL BEAUTY, KAO, DOW, TAKASAGO, BASF |
| SUPERFOOD MASK Hair Treatment Mask | SUPERFOOD MASK Hair Treatment Mask | Beauty & Personal Care | Hair Care | Conditioner, Moisturizer | Clean by Design Brazil | LATAM | This mask is formulated to visibly replenish dull and dry locks with a blend of healthy hair ingredients. By harnessing its power, you can customize results for every need. | KAO, BASF, TAKASAGO, ELEVANCE |
| RECONSTRUCTION SHOT Hair Treatment Vial | RECONSTRUCTION SHOT Hair Treatment Vial | Beauty & Personal Care | Hair Care | Conditioner, Moisturizer, Heat Protection, Heat Serum | Clean by Design Brazil | LATAM | Choose the shot your hair needs the most and create a powerful blend for your hair. What is your ideal shot? Reconstruction Shot: Treatment to recover strands that have been damaged by excessive chemical processes. Restores hair hydrophobicity, providing strength, alignment, softness, shine and high thermal protection. | KAO, DOW, Takasago |
| NUTRITION SHOT Hair Treatment Vial | NUTRITION SHOT Hair Treatment Vial | Beauty & Personal Care | Hair Care | Conditioner, Moisturizer | Clean by Design Brazil | LATAM | Choose the shot that your hair needs the most and create a powerful blend for your hair. What is your ideal shot? Nutrition: Treatment to nourish the strands, and return the organic compounds lost due to the chemical processes. This treatment leads to stronger hair that is more nourished, healthy and shiny. | KAO, DOW, Takasago, BASF |
| HYDRATION SHOT Hair Treatment Vial | HYDRATION SHOT Hair Treatment Vial | Beauty & Personal Care | Hair Care | Conditioner, Moisturizer | Clean by Design Brazil | LATAM | Choose the shot your hair needs the most and create a powerful blend for your hair. What is your ideal shot? Hydration: Treatment to hydrate and condition the hair without leaving heavy residues. This treatment provides silkiness, combing ease, malleability, shine and color protection. | KAO, DOW, ELEVANCE, TAKASAGO |
| ATTITUDE PASTE Hair Pomade | ATTITUDE PASTE Hair Pomade | Beauty & Personal Care | Hair Care | Hair Serum, Styling, Styling Product | Clean by Design Brazil | LATAM | Short or long, your hair needs to go with your personality. This pomade creates definition that allows for hair styles with movement. | CARGILL BEAUTY, DOW, TAKASAGO |
| RE-FRESH Hair Cleansing Wipes | RE-FRESH Hair Cleansing Wipes | Beauty & Personal Care | Hair Care | Cleanser | Clean by Design Brazil | LATAM | Have you ever thought about feeling your hair is clean and protected at any time of day? These hair cleansing wipes combine technology to prevent bad odors. This product will become an essential item in your bag. | BASF, ANGUS, TAKASAGO |
| PRO-BEAUTY SERUM Facial Base Coat | PRO-BEAUTY SERUM Facial Base Coat | Beauty & Personal Care | Color Cosmetics, Skin Care | Moisturizer, Face | Clean by Design Brazil | LATAM | A serum or a base? Both! Use our concentrated treatment serum. It adapts to your skin, promoting an immediate yet prolonged radiant look. Rich in Vitamin C and natural extracts of white flowers, this product was developed to not exclude anyone. | CARGILL BEAUTY, DOW, BASF, TAKASAGO |
| PRO-BEAUTY EYELASHES Eyelash Serum | PRO-BEAUTY EYELASHES Eyelash Serum | Beauty & Personal Care | Color Cosmetics | Eye, Face, Hair Serum | Clean by Design Brazil | LATAM | Have you ever worried about the safety of the products you use in areas close to your eyes? With that in mind, we have combined safety, ethics, and technology in a single product. Highlight your first impression: the look! | ANGUS, DOW |
| COPACABANA After-Sun Brightening Gel | COPACABANA After-Sun Brightening Gel | Beauty & Personal Care | Skin Care | Moisturizer, Body Care, After Sun | Clean by Design Brazil | LATAM | Illuminate and protect skin in all shades all year round! A combination of actives that will regenerate and hydrate your skin after a sunny day. This formulation has a unique texture that delivers points of light to those who deserve to shine every day. | BASF, CARGILL BEAUTY, DOW, TAKASAGO |
| | Liquid Laundry 3X | Homecare & Industrial Cleaning | Homecare | Laundry, Cleaning | Conscientiously Clean | USA | This very competent liquid laundry formulation doses a medium load of laundry at 32 to 36 ml. It is fragrance friendly, and enzyme friendly with a minor mod. It features anti-deposition performance and addresses a wide palette of soils. It is suitable to pretreat with, as well. Easy to manufacture at ambient temperature under moderate agitation. | Dow, Solvay, Stepan |
| All-Purpose Spray and Wipe Cleaner | All-Purpose Spray and Wipe Cleaner | Homecare & Industrial Cleaning | Homecare | Cleaning | Conscientiously Clean | USA | This is a biodegradable moderate foaming all-purpose cleaner that delivers low streak performance featuring exceptional action on a variety of soils and solids with no CA Prop 65 warning required, is Non VOC - therefore meets CA VOC and NY S4389B. The formula is a \clean"base that allows for delicate fragrances. Spray directly on the surface to be cleaned. Challenging soils may be addressed with abrasive sponge/wipe. Wipe up with clean and dry paper towel" | Dow, Sasol |
| | Shower, Tub and Tile Cleaner | Homecare & Industrial Cleaning | Homecare | Cleaning | Conscientiously Clean | USA | This is a moderate foaming hard water soap dispersant with good maintenance action on mineral films and deposits. It is slightly acidic from organic acid. Rinses clean. Low odor base is suitable for fragrance. Zero VOC. Passes CARB, CA Prop 65 and NY S4389B. Tests Readily Biodegradable. | Dow, Stepan, Emerald |
| | Mid-Tier Manual Dish Soap | Homecare & Industrial Cleaning | Homecare | Cleaning, Dish Soap | Conscientiously Clean | USA | This is a biodegradable moderate foaming, effective dish wash, featuring exceptional glass and metal rinsing performance for cleaning of tough soils and solids while exhibiting premium hand feel in an enzyme friendly base. No CA Prop 65 warning is required and it meets NY S4389B 2023. The formula is a clean base that allows for delicate fragrances. The viscosity as presented is suitable for a pump, but may be easily thickened with additional salt or surfactant. May be applied directly to sponge or other cleaning tools for challenging jobs. Pump some into a vessel, then dilute with warm to hot water for general wash-up. Soaking works best with hotter water. | Dow, Stepan |
| Boost Sugar Spray | Boost Sugar Spray | Personal Care | Hair Care | Styling, Spray | STYLED with MaizeCare | USA | Sometimes our waves and curls need a bit of help to really display their full glory. Our BOOST sugar spray is a light water-based texture spray that does something wonderful to waves and curls, giving them definition without frizz. We're not saying there's magic in there, but you may wonder as you spray and watch your waves or curls come to life. | Dow |
| Define Molding Clay | Define Molding Clay | Personal Care | Hair Care | Styling, Gel, Clay | STYLED with MaizeCare | USA | Oh, hey there little baby curls! Don't worry, we've got you covered with our DEFINE Molding Clay. Natural waxes help provide the definition you're craving, with just enough hold to keep them that way for the whole day. Just a little will help you shape every curly strand, no matter how tiny or long. | Dow, Solvay, Sun Chemical |
| Hold Styling Gel | Hold Styling Gel | Personal Care | Hair Care | Styling, Gel | STYLED with MaizeCare | USA | We're not messing around with our HOLD styling gel. Lock those curls in place exactly where you want them and know they'll still be right there hours later. This natural water-based gel is the perfect weight and density for curls of all textures. | Dow, PCCA, Solvay, Dow |
| Tame De-Frizz Wand | Tame De-Frizz Wand | Personal Care | Hair Care | Styling, Spray | STYLED with MaizeCare | USA | We see you flyaways, and we're coming straight for you with our TAME De-frizz wand. Whether you're going for a slicked back look, a top pony, or pineapple, we've got you covered. This small but mighty wand is the perfect finish for any style to tuck in stubborn strays quickly and smoothly. For use on hair only, not intended for lashes! | Dow, Cargill Beauty |
| FACECC CREAM | FACECC CREAM | Beauty & Personal Care | Make Up | Color cosmetic, Face, Cream | Smart Solutions Academy | EMEA | This violet CC cream cancels out yellow tones in the face and brightens a dull or sallow looking complexion. It blends beautifully and provides a smooth, even application. | Dow, Hallstar, Colour by Univar Solutions |
| SKINMOISTURIZER CREAM | SKINMOISTURIZER CREAM | Beauty & Personal Care | Skin Care | Moisturizer, Face, Cream | Smart Solutions Academy | EMEA | Based on naturally-derived ingredients this formulation is the perfect starting point for a full range of skin care products and can be customized to match your needs. Looking for sustainable skin care line? Here are the ingredients you can count on! | Cargill Beauty, Hallstar, Angus, |
| SUNPROTECTION GEL | SUNPROTECTION GEL | Beauty & Personal Care | Sun Care | Sunscreen, Cream | Smart Solutions Academy | EMEA | This product gives you an efficient starting point to create formulations that will answer customer needs for mineral and natural oriented sunscreens. Thanks to its gel texture, the UV filter dispersion remains stabilized and the formula exhibits a unique fresh sensory with a minimal whitening effect. | Dow, Cargill Beauty, Hallstar |
| HAIRTREATMENT SPRAY | HAIRTREATMENT SPRAY | Beauty & Personal Care | Hair Care | Spray, Treatment, Detangler, Shine, Heat Protection | Smart Solutions Academy | EMEA | This bi-phasic hair spray acts as a leave-on hair treatment base. The combination of ingredients provides a light silky feel,conditioning, shine and antioxidant benefits. Shake, spray and get the extra care your mane needs. | Dow, Hallstar, Earthoil by Univar Solutions |
| HAIRSTYLING GEL | HAIRSTYLING GEL | Beauty & Personal Care | Hair Care | Styling, Styling product, Gel | Smart Solutions Academy | EMEA | This medium hold styling gel will give you a natural and effortless look by sculpting gorgeous curls or modelling your hairstyle. This product quickly air-drys and will shape your hair without stiffness, weight and stickiness. No snow, it is flake free! | Dow, Cargill Beauty, Kao Chemicals Europe |
| 3IN1CLEANSER GEL | 3IN1CLEANSER GEL | Beauty & Personal Care | Toiletries | Cleanser, Face, Conditioner, Gel, Multifunctional, Soap & Wash, Shampoo, Scalp, Skin, Face wash, Deodorant | Smart Solutions Academy | EMEA | Do you want a multipurpose product that allows you to simplify your shower routine and cleanse your body, face and hair allin- one go? This one has excellent foaming performance and conditions both your hair and skin while fighting against body odor. | Kao Chemicals Europe, Colonial Chemical, Angus |
| Complete Radiance Face Oil | Complete Radiance Face Oil | Personal Care | Skin Care | Skin, Oil, Moisturizer, Serum | The New Now | USA | Just when you thought your skin couldn't get any softer or firmer, a few drops of this light silky face oil will take things to the next level. This oil offers antiaging benefits by encouraging skin regeneration and protection from oxidative stress, while smoothing wrinkles. It also locks in all that lovely moisture, while you firm and brighten your skin. Over time you'll also notice a more even skin tone and smoother skin. When paired with our Complete Defense Face Cream, you have everything your face needs to stay radiant. | Inolex, Biosynthetic Technologies, DSM, Dow, Solvay |
| Complete Defense Face Cream | Complete Defense Face Cream | Personal Care | Skin Care | Skin, Cream, Lotion, Moisturizer, Sun Protection | The New Now | USA | Think of this rich cream as luxurious armor, preparing your skin for the day ahead with a complete range of benefits including broad spectrum SPF protection, blue light protection as well as antipollution and antioxidant benefits. It also helps to soften the appearance of wrinkles, and smooth the skin. As you spend a few moments each morning rubbing this velvet softness into your skin, you'll also benefit from deep reaching hydration, and gentle cell regeneration. The soft rose fragrance will be just what you need for a quick moment of calm before start your day. | DSM, Dow, Solvay |
| Pore Reset Clarifying Clay Mask | Pore Reset Clarifying Clay Mask | Personal Care | Skin Care | Skin, Mask | The New Now | USA | While we're deep cleansing everything else in The New Now, let's not forget about the delicate pores on our face that can get clogged and stressed. This soothing mask is the perfect solution to help you hit pause and take a moment as you relax and let the kaolin clay pull the impurities from each pore, leaving you with clear glowing fresh skin. With a cool, rich creamy texture, this mask might just be a reset for your face and your mind. Take a moment and enjoy it. | Cargill Beauty, Dow, Solvay, The Art of Natural Solution |
| Curl Remedy Cleansing Conditioner | Curl Remedy Cleansing Conditioner | Personal Care | Hair Care | Cleansing, Shampoo, Conditioner | The New Now | USA | Let's simplify our wash days and treat our tresses with some extra nourishment at the same time. This thick creamy cleansing conditioner is the perfect remedy between shampoos to add moisture and condition your hair without weighing it down. Use this co-wash every other wash day to lightly cleanse your hair while rehydrating and reinvigorating your curls. With excellent slip, rich conditioners and fresh mint aroma, this is just the boost you've been looking for. | DSM, Solvay, Dow, The Art of Natural Solution, Inolex, Elevance |
| Scalp TLC Charcoal Detox Shampoo | Scalp TLC Charcoal Detox Shampoo | Personal Care | Hair Care | Cleansing, Shampoo, Scalp Care | The New Now | USA | A little scalp TLC can help create a healthier foundation for longer stronger hair. Start with a deep relaxing scalp massage, allowing the tea tree and charcoal to gently clarify your scalp as your stress melts away. Then work the lather through your hair for an effective cleanse, leaving behind a strong hair base, and clean hair root and shaft for improved hair retention. Say it with us now: mmmmmmmmmm. | Cargill Beauty, Emerald Kalama Chemical, Solvay, Biosynthetic Technologies, DSM, Dow |
| Amplify Liquid Eye Shadows | Amplify Liquid Eye Shadows | Personal Care | Color Cosmetics | Eye Color | The New Now | USA | If our eyes are all people are going to see, then we're going to make sure they leave an impression! It's amazing how a simple sweep of gorgeous color on our lids can help add some glam and personality to our eyes above our masks. Whether it's a rose gold shimmer or a bold green, a little color can go a very long way. Are we smiling? No, we're smizing ;) | Dow, Inolex, ANGUS Chemical Company, Solvay, Sun Chemical |
| Gl'Oh Natural Face & Body Highlighter | Gl'Oh Natural Face & Body Highlighter | Personal Care | Color Cosmetics | Highlighter, Body highlighter, Bronzer, Shimmer | The New Now | USA | That dewy all over glow is the perfect look for every season and every kind of camera. We've created our Gl'Oh Naturel highlighters to be used on your face, chest or whole body to help highlight your natural skin tone and offer the perfect shimmer in bright or low lights. They go on silky smooth and effortlessly create a flawless look that will have people wondering whether you've got your own personal lighting crew. | Dow, Calumet Penreco, Sun Chemical |
| Quick Fix Spot Corrector | Quick Fix Spot Corrector | Personal Care | Color Cosmetics | Concealer, Foundation, Skin Color, Gender Neutral | The New Now | USA | Blemishes and dark circles happen to all of us, but with this new concealer stick, camouflaging them is easier than ever. Formulated to offer a nice medium coverage, it blends in perfectly with your skin, easily correcting any spots and discoloration, leaving a smooth even appearance. Use as much or as little as you need, daily or just when you need a quick fix. | Inolex, Calumet Penreco, Biosynthetic Technologies, Dow, Cargill Beauty, Sun Chemical |
| | Smudge Resistant Stainless Steel Polish | Homecare & Industrial Cleaning | I&I, Homecare | Cleaning | Next Generation Kit | USA | While many stainless steel cleaners leave an oily film, this formula leaves a non-oily protective film. The film is resistant to fingerprint pick-up and resists picking up dirt. Removes soils and fingerprints. Leaves a nice shine that is dry to the touch. It also helps to resist water drip marks. Not for use on floors.  | BYK, Dow, Solvay |
| | All-Purpose Cleaner with Easy Next clean | Homecare & Industrial Cleaning | I&I, Homecare | Cleaning | Next Generation Kit | USA | This robust formulation provides high cleaning performance for immediate results, and also enables faster cleaning in the future. In addition to superior grease removal, ACUSOL PRO doesn't leave streaks but leaves behind an invisible barrier that makes cleaning even easier the next time - with no build up!. | Dow |
| | Max Extract Carpet & Upholstery Care | Homecare & Industrial Cleaning | I&I, Homecare | Cleaning | Next Generation Kit | USA | This concentrated all-purpose carpet and upholstery cleaner acts as a heavy-duty deep-cleaning shampoo and protectant. This industrial detergent formula is designed for use in an extractor or steam cleaning machine (Use levels are at 15-20:1). It provides optimal stain removal and repellant qualities for protection against future soils. The low foam cleaner removes and lifts dirt using anti-redeposition agent technology while also coating fibers with a non-fluoro based film to provide a protective coating to safeguard against future stains | Dow, Pilot |
| | Multi-Purpose defense Foam Cleaner | Homecare & Industrial Cleaning | I&I, Homecare, Auto, Aerospace, Marine | Cleaning | Next Generation Kit | USA | Don't get stuck with stains! Our Multi-Purpose Defense Foam Cleaner formula removes soils and protects fiber surfaces from future stains! The Ready-To-Use foam formula stays where you put it when sprayed, which allows it to penetrate deep into clothing, fabric, carpet or upholstery fibers to help you break apart and lift stains.  This soft foam cleaner not only removes and lifts dirt with very little water, but it also coats fibers with a non-fluoro-based film to provide a protective coating to safeguard against future stains | Pilot |
| | Rejuvinate Vinyl & Leather Protectant | Homecare & Industrial Cleaning | I&I, Homecare, Auto, Aerospace, Marine | Cleaning | Next Generation Kit | USA | This spray and wipe application provides an elastomeric coating that dries to a film and doesn't stain. The coating creates a protective barrier that reduces cracking and leaves your leather or vinyl looking newer, longer. It deals with dirt, residue, spills and other unwanted gunk to keep your surface spotless. It can also repels dust due to anti-static properties. This product can be used in auto, marine and aerospace applications.  | Solvay, Dow |
| Tame De-Frizz Wand | Tame De-Frizz Wand | Personal Care | Hair Care | Styling, Spray | STYLED with MaizeCare | Canada | We see you flyaways, and we're coming straight for you with our TAME De-frizz wand. Whether you're going for a slicked back look, a top pony, or pineapple, we've got you covered. This small but mighty wand is the perfect finish for any style to tuck in stubborn strays quickly and smoothly. For use on hair only, not intended for lashes! | Dow, Cargill Beauty |
| Hold Styling Gel | Hold Styling Gel | Personal Care | Hair Care | Styling, Gel | STYLED with MaizeCare | Canada | We're not messing around with our HOLD styling gel. Lock those curls in place exactly where you want them and know they'll still be right there hours later. This natural water-based gel is the perfect weight and density for curls of all textures. | Dow, PCCA, Solvay, Dow |
| Define Molding Clay | Define Molding Clay | Personal Care | Hair Care | Styling, Gel, Clay | STYLED with MaizeCare | Canada | Oh, hey there little baby curls! Don't worry, we've got you covered with our DEFINE Molding Clay. Natural waxes help provide the definition you're craving, with just enough hold to keep them that way for the whole day. Just a little will help you shape every curly strand, no matter how tiny or long. | Dow, Solvay, Sun Chemical |
| Boost Sugar Spray | Boost Sugar Spray | Personal Care | Hair Care | Styling, Spray | STYLED with MaizeCare | Canada | Sometimes our waves and curls need a bit of help to really display their full glory. Our BOOST sugar spray is a light water-based texture spray that does something wonderful to waves and curls, giving them definition without frizz. We're not saying there's magic in there, but you may wonder as you spray and watch your waves or curls come to life. | Dow |
| Energize Hair Mask | Energize Hair Mask | Personal Care | Hair Care | Conditioner, Moisturizer, Styling, Hair Cream, Curl Cream, Heat Protection, Mask, Multifunctional | The Essentials | USA | If your hair needs a deep conditioning moment that doesn't require a lot of work, this hair mask is made for you. Let it glide softly through your locks, leaving your hair feeling soft and smooth without heaviness. Moreover, it restores and protects your hair from breakage, heat and frizz while providing volume. | Cargill Beauty, Dow, Solvay, The Art of Natural Solution |
| Delight Conditioner | Delight Conditioner | Personal Care | Hair Care | Conditioner, Moisturizer, Hair Cream, Heat Protection, Multifunctional, Shine, Styling | The Essentials | USA | This creamy leave-in conditioner will bring superior styling and shining properties while revitalizing your style! Thanks to its rich gel-cream texture it spreads easily and can be used on any hair type and used even on-the-go. Its natural and very special lemon scent only adds to the delight! | Dow |
| Explore Sun Cream | Explore Sun Cream | Personal Care | Sun Care | Body Cream, Cream, Sunscreen | The Essentials | USA | Get ready to explore, you have found your essential sunscreen! Composed of mineral and organic UV filters, this W/O emulsion will keep your skin protected in all situations, from beautiful beaches to your tiny balcony! The combination between silicone fluids and elastomer provides softness and slip to this formula for a sensory experience with #nocompromise. | Dow, DSM |
| Boost Skin Care Cream | Boost Skin Care Cream | Personal Care | Skin Care | Moisturizer, Cream, Face, Body Cream, Skin | The Essentials | USA | Want to give your skin the loving boost it deserves? Try this ah-mazing light cream filled with rich emollients. It will leave your skin perfectly nourished and hydrated. This cream spreads very easily, has a final smooth and cocooning after-feel and is non sticky and non greasy.. | ANGUS CHEMICAL COMPANY, Biosynthetic Technologies, Cargill Beauty, Dow |
| Groom Brow Pomade | Groom Brow Pomade | Personal Care | Color Cosmetics | Brow, Color Cosmetics, Moisturizer, Wax | The Essentials | USA | Express yourself by bringing long-lasting definition and dimension to your brows to groom your look. Our smudge-proof formula, perfect for oily skin and humid climates, is creamy and highly pigmented for a buildable color that's uniquely you. | Dow |
| Illuminate Highlighter Serum | Illuminate Highlighter Serum | Personal Care | Color Cosmetics | Color Cosmetics, Moisturization, Face, Cream, Shine | The Essentials | USA | Dreaming of a moonlight look that will last all night? This creamy serum will illuminate your face instantly for any desired day and night glazed highlights. It is both comfortable to wear and easy to apply. | Dow, Solvay |
| Energize Hair Mask | Energize Hair Mask | Beauty & Personal Care | Hair Care | Conditioner, Moisturizer, Styling, Hair Cream, Curl Cream, Heat Protection, Mask, Multifunctional | The Essentials | EMEA | This hair mask will leave your hair feeling soft and smooth without heaviness. Moreover, it restores and protects your hair from breakage, heat and frizz while imparting volume. | Dow, Cargill Beauty, EarthOil by Univar Solutions, Kao Chemicals Europe |
| Delight Conditioner | Delight Conditioner | Beauty & Personal Care | Hair Care | Conditioner, Moisturizer, Hair Cream, Heat Protection, Multifunctional, Shine, Styling | The Essentials | EMEA | This creamy leave-in conditioner will bring superior styling and shining properties while revitalizing your straight style! | Dow, EarthOil by Univar Solutions, Hallstar, Down Under |
| Explore Sun Cream | Explore Sun Cream | Beauty & Personal Care | Sun Care | Body Cream, Cream, Sunscreen | The Essentials | EMEA | Composed of mineral and organic UV filters, this W/O emulsion will keep your skin protected in all situations. The combination between silicone fluids and elastomer provides softness and slipperiness to this formula for a sensory experience with #nocompromise. | Dow |
| Boost Skin Care Cream | Boost Skin Care Cream | Beauty & Personal Care | Skin Care | Moisturizer, Cream, Face, Body Cream, Skin | The Essentials | EMEA | Try this ah-mazing light cream that is fluid in texture but rich in emollients. It will boost your beauty by leaving your skin perfectly nourished and hydrated. This cream glides very easily, has a final smooth and cocooning after-feel and is non sticky and non greasy. | Dow, Cargill Beauty, Hallstar, Angus, Biosynthetic Technologies |
| Groom Brow Pomade | Groom Brow Pomade | Beauty & Personal Care | Make-Up | Brow, Color Cosmetics, Moisturizer, Wax | The Essentials | EMEA | Express yourself by bringing long-lasting definition and dimension to your brows to groom the look. Our smudge-proof formula, perfect for oily skin and humid climates, is creamy, glides on smoothly and is highly pigmented for a buildable color that's uniquely you. | Dow, Poth Hille |
| Illuminate Highlighter Serum | Illuminate Highlighter Serum | Beauty & Personal Care | Make-Up | Color Cosmetics, Moisturization, Face, Cream, Shine, | The Essentials | EMEA | Dreaming of a moonlight look that will last all night? This creamy serum will illuminate your face instantly for any desired day and night glazed highlights. It is both comfortable to wear and easy to apply. | Dow, Hallstar, Kao Chemicals Europe |
| Energize Hair Mask | Energize Hair Mask | Personal Care | Hair Care | Conditioner, Moisturizer, Styling, Hair Cream, Curl Cream, Heat Protection, Mask, Multifunctional | The Essentials | Canada | If your hair needs a deep conditioning moment that doesn't require a lot of work, this hair mask is made for you. Let it glide softly through your locks, leaving your hair feeling soft and smooth without heaviness. Moreover, it restores and protects your hair from breakage, heat and frizz while providing volume. | Cargill Beauty, Dow, Solvay, The Art of Natural Solution |
| Delight Conditioner | Delight Conditioner | Personal Care | Hair Care | Conditioner, Moisturizer, Hair Cream, Heat Protection, Multifunctional, Shine, Styling | The Essentials | Canada | This creamy leave-in conditioner will bring superior styling and shining properties while revitalizing your style! Thanks to its rich gel-cream texture it spreads easily and can be used on any hair type and used even on-the-go. Its natural and very special lemon scent only adds to the delight! | Dow |
| Explore Sun Cream | Explore Sun Cream | Personal Care | Sun Care | Body Cream, Cream, Sunscreen | The Essentials | Canada | Get ready to explore, you have found your essential sunscreen! Composed of mineral and organic UV filters, this W/O emulsion will keep your skin protected in all situations, from beautiful beaches to your tiny balcony! The combination between silicone fluids and elastomer provides softness and slip to this formula for a sensory experience with #nocompromise. | Dow, DSM |
| Boost Skin Care Cream | Boost Skin Care Cream | Personal Care | Skin Care | Moisturizer, Cream, Face, Body Cream, Skin | The Essentials | Canada | Want to give your skin the loving boost it deserves? Try this ah-mazing light cream filled with rich emollients. It will leave your skin perfectly nourished and hydrated. This cream spreads very easily, has a final smooth and cocooning after-feel and is non sticky and non greasy.. | ANGUS CHEMICAL COMPANY, Biosynthetic Technologies, Cargill Beauty, Dow |
| Groom Brow Pomade | Groom Brow Pomade | Personal Care | Color Cosmetics | Brow, Color Cosmetics, Moisturizer, Wax | The Essentials | Canada | Express yourself by bringing long-lasting definition and dimension to your brows to groom your look. Our smudge-proof formula, perfect for oily skin and humid climates, is creamy and highly pigmented for a buildable color that's uniquely you. | Dow |
| Illuminate Highlighter Serum | Illuminate Highlighter Serum | Personal Care | Color Cosmetics | Color Cosmetics, Moisturization, Face, Cream, Shine | The Essentials | Canada | Dreaming of a moonlight look that will last all night? This creamy serum will illuminate your face instantly for any desired day and night glazed highlights. It is both comfortable to wear and easy to apply. | Dow, Solvay |
| | Cleansing oil | Beauty & Personal Care | Skin Care | Facial | MAF | LATAM | Facial Cleansing Oil allow yourself to try a light touch that gently removes makeup and impurities and then rinses thoroughly with water. | Kao, Cargill, Dow |
| | Efervescent Bubbles | Beauty & Personal Care | Skin Care | Face | MAF | LATAM | Facial Liquid Soap Effervescent Bubbles is something that would really take care of your skin. This liquid soap purifies and reduces oilability effectively and lastingly. | Kao, Dow |
| | Exfoliant Liquid Soap | Beauty & Personal Care | Skin Care | Face and Body | MAF | LATAM | Exfoliating Liquid Soap gave your body a well-deserved little help to remove a portion of the dead cells, making room for new cells and also allow yourself to relax. | Kao, Cargill |
| | Exfoliant Body wash | Beauty & Personal Care | Skin Care | Body | MAF | LATAM | Dual Exfoliating Body Wash with soft cleaning wash, moisturizing and with dual exfoliating action "chemical & mechanical". | Dow, Solvay, Stepan |
| | Foam Body wash | Beauty & Personal Care | Skin Care | Body | MAF | LATAM | Milk to foam Body Wash with soft cleansing moisturizing wash, and with milk protein and prebiotic action. | Dow, Solvay, Stepan, Lactobio |
| | Prebiotic Balancing Face Wash | Beauty & Personal Care | Skin Care | Face | MAF | LATAM | Prebiotic Balancing Face Wash ia a moisturizing facial cleanser with prebiotic action. | Dow, Solvay, Stepan, Lactobio |
| Scalp TLC Detox Shampoo | Scalp TLC Detox Shampoo | BPC | Hair Care | Shampoo, Scalp care | The New Now | Canada | A little scalp TLC can help create a healthier foundation for longer stronger hair. Start with a deep relaxing scalp massage, allowing the tea tree, lemongrass and peppermint oils to gently clarify your scalp as your stress melts away. Then work the lather through your hair for an effective cleanse, leaving behind a strong hair base, and clean hair root and shaft for improved hair retention. Say it with us now: mmmmmmmmmm. | IOI Ooleochemical, Dow, Corbion |
| Detox Refrescante – Espuma de Limpeza de Couro Cabeludo | Detox Refrescante – Espuma de Limpeza de Couro Cabeludo | Beauty & Personal Care | Hair Care | Cleansing | MAF | LATAM | Your scalp also needs love. Whether dry, oily, normal or overloaded with many products. This refreshing cleansing treatment instantly removes oil and build-up with an explosion of invigorating micro-bubbles. | Basf, Kao, Angus |
| Todo Levinho – Shampoo Livre de Sulfatos | Todo Levinho – Shampoo Livre de Sulfatos | Beauty & Personal Care | Hair Care | Shampoo | MAF | LATAM | Transforming what is known shampoo around the world, this sulfate-free formula offers a dense, rich and creamy foam, redefining a simple bath into something superior. This incredible texture sharpens your senses and rescues you from moments of stress and tension. Feel your hair healthy and shiny after an extraordinary moment. | Kao, Dow |
| Superfood – Shampoo Pré Tratamento | Superfood – Shampoo Pré Tratamento | Beauty & Personal Care | Hair Care | Shampoo | MAF | LATAM | Perfect complement to your daily wellness routine. This nutrient-rich shampoo is formulated for a moment of deep cleansing preparing the strands to receive the treatment it deserves. Sulfate-free, a friend of the scalp and nature, is step 1 for hair full of attitude. | Kao, Dow, Basf |
| Sulfate Free Shampoo | Sulfate Free Shampoo | Beauty & Personal Care | Hair Care | Shampoo | MAF | LATAM | As effective as they are in ridding your hair of dirt, sulfates can also strip your hair of essential natural oils. This unique shampoo formulation helps retain the natural moisture of the hair so that your hair does not lose its natural shine and softness. | Stepan |
| Clinical Scalp & Beard Shampoo | Clinical Scalp & Beard Shampoo | Beauty & Personal Care | Hair Care | Shampoo | MAF | LATAM | Thinking about practicability and flexibility we formulate a shampoo thoroughly cleans and deeply conditions, leaving your scalp and beard feeling soft, clean and manageable. | Stepan, Novachem |
| Split Ends Restoring Shampoo | Split Ends Restoring Shampoo | Beauty & Personal Care | Hair Care | Shampoo | MAF | LATAM | Split ends stand in the way of great hair, and we're all susceptible to them. Our shampoo with rich formulation treats hair to extra nourishment repairing and preventing split ends. | Dow, Solvay, Novachem |
| Wake Up Cooling Eye Gel | Wake Up Cooling Eye Gel | Beauty & Personal Care | Skin Care | Eye, Face, Moisturizer, Anti-Pollution | Revival | EMEA | Give this soothing under eye gel the chance to transform your beauty routine. No matter your age or skin type, its ultra-fresh gel-like texture will help you calm puffiness and brighten up your eyes. | Hallstar, Dow, Cargill, EarthOil by Univar Solutions |
| Free Your Mind Paste Shampoo | Free Your Mind Paste Shampoo | Beauty & Personal Care | Hair Care | Cleanser, Shampoo | Revival | EMEA | Looking to explore new format in hair care? Try this lovely enriched paste. Its clay-putty-like texture will deeply cleanse and condition your hair. | Dow, Hallstar, Kao, Cargill |
| Time to Glow Tinted Skin Perfector | Time to Glow Tinted Skin Perfector | Beauty & Personal Care | Skin Care, Color Cosmetics, Make-Up, Sun Care | Face, Moisturizer, Skin, Color Cosmetics, Foundation, Sunscreen | Revival | EMEA | The perfect solution when our skin needs to glow and go! This fluid tinted skin perfector provides a subtle dewy coverage and has built-in sun protection to protect your skin from the UV rays. | Dow, Hallstar, Colour by Univar Solutions |
| Embrace Yourself Soothing Skin Balm | Embrace Yourself Soothing Skin Balm | Beauty & Personal Care | Skin Care, Body Care | Body Care, Body Cream, Skin, Moisturizer | Revival | EMEA | Embrace every part of your body and give your skin the love it deserves. Now is the time to say goodbye to dryness and to enjoy the smooth and creamy texture of this balm as it soothes and hydrates your skin! | Hallstar, Aiglon, EarthOil by Univar Solutions, Dow |
| Start Fresh Scalp Exfoliator | Start Fresh Scalp Exfoliator | Beauty & Personal Care | Hair Care | Cleanser, Shampoo, Conditioner, Exfoliator, Hair Cream, Scalp | Revival | EMEA | It's true what they say: a happy scalp leads to healthier hair! Upgrade your hair-washing routine by introducing this amazing scalp exfoliator. | Dow, Hallstar, Kao, Cargill, Colonial, EarthOil by Univar Solutions, Down Under |
| Dream Big Night Cream | Dream Big Night Cream | Beauty & Personal Care | Skin Care | Face, Moisturizer, Skin | Revival | EMEA | Get the natural healthy-looking complexion of your dreams! This dense creamy mask has all the rich emollients needed to work wonders on your skin as you sleep. | Biosynthetic, EarthOil, Hallstar, Cargill |
| Be Bright Buffing Cream | Be Bright Buffing Cream | Beauty & Personal Care | Skin Care, Toileteries | Exfoliator, Skin, Face, Cleanser | Revival | EMEA | Micro-blasting is the new exfoliation! This buffing cream works very gently to cleanse and purify the skin. It lifts dead skin cells and refines skin texture to preserve its smooth, bright, even appearance. | Cargill, Hallstar, EarthOil, Colonial |
| Dare to Shine Melting Blush | Dare to Shine Melting Blush | Beauty & Personal Care | Color Cosmetics, Make-Up | Color Cosmetics, Blush, Face | Revival | EMEA | Do you dare to shine? Plush, flushed cheeks are only a swipe away to perfect your look. This super silky creamy blush will diffuse effortlessly across your cheeks thanks to its creamy melting texture. | Cargill, Poth Hille, Dow, EarthOil, Hallstar |
| | Suavizante De Telas Libre Enjuague Con Stepantex Vt-90 | Homecare & Industrial Cleaning | Laundry | Fabric Softener | | LATAM | | DOW,Stepan,Milliken |
| | Limpiavidrios Hogar Y Auto Care Generica Con Antiempañamiento | Homecare & Industrial Cleaning | Homecare, Auto | Surface Cleaning | | LATAM | | DOW,Stepan |
| | Limpiavidrio Ventanas Y Auto Care Con Antiempañamiento | Homecare & Industrial Cleaning | Homecare, Auto | Surface Cleaning | | LATAM | | Dow |
| | Repelente De Agua Textil Con Dowsil Mq 1600 | Homecare & Industrial Cleaning | Laundry | Water Repellent | | LATAM | | Dow |
| | Limpiavidrios Para Lentes Con Antiempañamiento | Homecare & Industrial Cleaning | Homecare | Glasess | | LATAM | | DOW,Milliken |
| | Limpiavidrios De Electrodomesticos Con Antiempañamiento | Homecare & Industrial Cleaning | Homecare | Appliances | | LATAM | | DOW,Milliken |
| | Tira manchas líquido | Household & Industrial Cleaning | Lavanderia | Stain remover | Kit Soluções | LATAM | O Tira manchas líquido é formulado com Peróxido de Hidrogênio e possui corante e fragrância, o que é um desafio neste tipo de formulação! | Dow, Milliken, Takasago |
| | Lava roupas tradição azul | Household & Industrial Cleaning | Lavanderia | Wash clothes | Kit Soluções | LATAM | O lava roupas líquido deixa as roupas mais limpas e é fácil de utilizar. Possui a viscosidade perfeita e boa espumação. | Dow, Milliken, Takasago, Vink |
| | Lava roupas frescor | Household & Industrial Cleaning | Lavanderia | Wash clothes | Kit Soluções | LATAM | O lava roupas líquido deixa as roupas mais limpas e é fácil de utilizar. Possui a viscosidade perfeita e boa espumação. Versão com fragrância fresh! | Dow, Milliken, Takasago, Vink |
| | Amaciante regular sensação de maciez | Household & Industrial Cleaning | Laundry | Regular fabric softener | Kit Soluções | LATAM | Proporciona maciez às roupas, sem causar manchamento dos tecidos. Sua fórmula é de fácil manipuação, a frio e fabricação, reduzindo tempo de processo. | Milliken, Takasago, Vink, Univar Solutions |
| | Amaciante regular gentileza | Household & Industrial Cleaning | Laundry | Regular fabric softener | Kit Soluções | LATAM | Proporciona maciez às roupas, sem causar manchamento dos tecidos. Sua fórmula é de fácil manipuação e fabricação, reduzindo tempo de processo. | Milliken, Takasago, Vink, Univar Solutions |
| | Amaciante concentrado super cuidado | Household & Industrial Cleaning | Laundry | Concentrated fabric softener | Kit Soluções | LATAM | Proporciona maciez, perfumação prolongada e facilidade de passar as roupas, sem causar manchamento. Sua fórmula é de fácil manipuação e fabricação, reduzindo tempo de processo. | Dow, Milliken, Takasago, Vink, Univar Solutions |
| | Amaciante concentrado toque de flores | Household & Industrial Cleaning | Laundry | Concentrated fabric softener | Kit Soluções | LATAM | Proporciona maciez, perfumação prolongada e facilidade de passar as roupas, sem causar manchamento. Sua fórmula é de fácil manipuação e fabricação, reduzindo tempo de processo. | Dow, Milliken, Takasago, Vink, Univar Solutions |
| | Desinfetante eucalipto | Household & Industrial Cleaning | Surfaces, PET | Disinfectant | Kit Soluções | LATAM | Casa limpa e livre de contaminação! O desinfetante eucalipto proporciona limpeza e deixa a casa agradavelmente perfumada. | Dow, Takasago, Vink |
| | Desinfetante sonhos floridos | Household & Industrial Cleaning | Surfaces, PET | Disinfectant | Kit Soluções | LATAM | Casa limpa e livre de contaminação! O desinfetante sonhos floridos proporciona limpeza e deixa a casa agradavelmente perfumada. Versão na cor rosa. | Dow, Milliken, Takasago, Vink |
| | Desinfetante herbal | Household & Industrial Cleaning | Surfaces, PET | Disinfectant | Kit Soluções | LATAM | Casa limpa e livre de contaminação! O desinfetante herbal proporciona limpeza e deixa a casa agradavelmente perfumada. Versão na cor verde. | Dow, Milliken, Takasago, Vink |
| | Desinfetante viva lavanda | Household & Industrial Cleaning | Surfaces, PET | Disinfectant | Kit Soluções | LATAM | Casa limpa e livre de contaminação! O desinfetante viva lavanda proporciona limpeza e deixa a casa agradavelmente perfumada. Versão lavanda. | Dow, Milliken, Takasago, Vink |
| | Desinfetante frescor do mar | Household & Industrial Cleaning | Surfaces, PET | Disinfectant | Kit Soluções | LATAM | Casa limpa e livre de contaminação! O desinfetante frescor do mar proporciona limpeza e deixa a casa agradavelmente perfumada. Versão na cor azul. | Dow, Milliken, Takasago, Vink |
| | Desinfetante pinho | Household & Industrial Cleaning | Surfaces, PET | Disinfectant | Kit Soluções | LATAM | Casa limpa e livre de contaminação! O desinfetante pinhoproporciona limpeza e deixa a casa agradavelmente perfumada. | Dow, Milliken, Takasago, Vink |
| | Multiúso limpeza máxima | Household & Industrial Cleaning | Surfaces, PET | Multipurpose cleaner, kitchen, bathroom | Kit Soluções | LATAM | O Multiúso limpeza máxima é formulado com matérias primas que proporcionam alta eficiência em limpeza, mas com custo adequado ao mercado. Conheça uma nova forma de limpeza inteligente com esta sugestão. | Dow, Milliken, Takasago, Vink |
| | Multiúso poder da lavanda | Household & Industrial Cleaning | Surfaces, PET | Multipurpose cleaner, kitchen, bathroom | Kit Soluções | LATAM | O Multiúso poder da lavanda é formulado com matérias primas que proporcionam alta eficiência em limpeza, mas com custo adequado ao mercado, e ainda proporciona uma perfumação relaxante e intensa. | Dow, Milliken, Takasago, Vink |
| | Multiúso tradicional | Household & Industrial Cleaning | Surfaces, PET | Multipurpose cleaner, kitchen, bathroom | Kit Soluções | LATAM | O Multiuso que você conhece, com um toque especial do nosso Centro de Soluções. | Dow, Milliken, Takasago, Vink |
| | Anti-Embaçante de Vidros | Household & Industrial Cleaning | Surfaces, PET | Window cleaner, eyeglass cleaner, anti-fog | | LATAM | Óculos, janelas e vidros do carro embaçados nunca mais! Com a fórmula anti-embaçante de vidros é possível limpar a superfície e reduzir o embaçamento, facilitando a visão. | Dow, Milliken, Takasago, Vink |
| | Cera Automotiva | Household & Industrial Cleaning | Auto | Bodywork, plastics and external parts | | LATAM | Os cuidados com os carros vem ganhando cada vez mais relevância, e com isto, performance, brilho, durabilidade e facilidade de aplicação são essenciais. | Angus, Dow, Exxon, Milliken, Takasago, Vink |
| | Gel Aromatizador automotivo | Household & Industrial Cleaning | Auto | Automotive odorizer | | LATAM | Mantenha seu carro com um perfume agradável! | Dow, Milliken, Takasago, Vink |
| | Limpa Forno e Grelhas | Household & Industrial Cleaning | Surfaces | Industrial kitchens, kitchens | | LATAM | Cozinhas não são fáceis de limpar. Com tensoativos de alta performance e baixa espuma, a gordura, incrustação serão removidas com menos esforço e maor rapidez. | Dow, Kao |
| | Limpa painel | Household & Industrial Cleaning | Auto | Plastics, leather and automotive seats | | LATAM | Os cuidados com os carros vem ganhando cada vez mais relevância, e com isto, performance, brilho, durabilidade, hidratação e facilidade de aplicação são essenciais. | Angus, Dow, Exxon, Takasago, Vink |
| | Limpador Desengordurante de Baixa Espuma | Household & Industrial Cleaning | Surfaces | Industrial kitchens, kitchens | | LATAM | Cozinhas não são fáceis de limpar. Com a junção de solventes e tensoativos de alta performance e baixa espuma, a gordura, incrustação serão removidas com menos esforço e maor rapidez. | Angus, Dow, Kao, Milliken, Takasago, Vink |
| | Limpeza Pós Obra | Household & Industrial Cleaning | Surfaces | After-work and heavy cleaning | | LATAM | A sensação de casa nova é incrível! E mais incrível é a tecnologia que possibilita limpá-la e remover os restos de obras sem danificar os pisos e revestimentos, com rapidez, segurança e facilidade. | Dow, Kao, Vink |
| Time to Glow Tinted Skin Perfector | Time to Glow Tinted Skin Perfector | Beauty & Personal Care | Skin Care, Color Cosmetics, Make-Up, Sun Care | Face, Moisturizer, Skin, Color Cosmetics, Foundation, Sunscreen | Revival | USA | The perfect solution when our skin needs to glow and go! This creamy tinted skin perfector provides a subtle dewy coverage, blurs imperfections and minimize pores, for a natural smooth finish. The best of all? It has built-in sun protection to protect your skin from the UV rays (SPF 20). | Dow, Penreco, Sun Chemical, DSM, Inolex |
| Embrace Yourself Soothing Skin Balm | Embrace Yourself Soothing Skin Balm | Beauty & Personal Care | Skin Care, Body Care | Body Care, Body Cream, Skin, Moisturizer | Revival | USA | Embrace every part of your body and give your skin the love it deserves. Now is the time to say goodbye to dryness and to enjoy the smooth and creamy texture of this balm as it soothes and hydrates your skin! This versatile restorative beauty balm allows your skin to recover without leaving any greasy feel, despite its ultra-rich texture. | Penreco, Dow, DSM |
| Start Fresh Scalp Exfoliator | Start Fresh Scalp Exfoliator | Beauty & Personal Care | Hair Care | Cleanser, Shampoo, Conditioner, Exfoliator, Hair Cream, Scalp | Revival | USA | It's true what they say: a happy scalp leads to healthier hair! Upgrade your hair-washing routine by introducing this amazing scalp exfoliator. It will deeply purify the scalp by removing impurities and product build-up, leaving each and every follicle clean and content. Deliciously scented, it will invigorate and give you a cooling sensation promoting a healthy and refreshed scalp environment. | Solvay, DSM, Inolex, Corbion |
| Dream Big Night Cream | Dream Big Night Cream | Beauty & Personal Care | Skin Care | Face, Moisturizer, Skin | Revival | USA | Get the natural healthy looking complexion of your dreams! This mask stick contains all the luscious nutritive oils needed to work wonders on your skin as you sleep. Be amazed as this cream transforms into an oil to deeply moisturize and pamper your skin. | DSM, Inolex, Penreco, Solvay, Biosynthetic Technologies |
| Be Bright Buffing Cream | Be Bright Buffing Cream | Beauty & Personal Care | Skin Care, Toileteries | Exfoliator, Skin, Face, Cleanser | Revival | USA | Micro-blasting is the new exfoliation! This buffing cream works very gently to cleanse and purify the skin. It lifts dead skin cells and refines skin texture to preserve its smooth, bright, even appearance. Not only does it feel like a soft massage, but it will revitalize your senses, stimulate and uplift your mood! | Angus, Dow, Inolex, Solvay, Corbion |
| Dare to Shine Melting Blush | Dare to Shine Melting Blush | Beauty & Personal Care | Color Cosmetics, Make-Up | Color Cosmetics, Blush, Face | Revival | USA | Do you dare to shine? Plush, flushed cheeks are only a swipe away, instantly perfecting your look. This buildable super silky creamy blush will diffuse effortlessly across your cheeks thanks to its creamy melting texture. Let it give your skin a super-dewy glow; you will look luminous and fresh but never overdone. Just pop it in your bag and go out and about! | Dow, DSM, Inolex, Sun Chemical |
| Wake Up Cooling Eye Gel | Wake Up Cooling Eye Gel | Beauty & Personal Care | Skin Care | Eye, Face, Moisturizer, Anti-Pollution | Revival | LATAM | Give this soothing under eye gel the chance to transform your beauty routine. No matter your age or skin type, its ultra-fresh gel-like texture will help you calm puffiness and smoothness even after application. | Dow, Cargill, Takassago |
| Free Your Mind Paste Shampoo | Free Your Mind Paste Shampoo | Beauty & Personal Care | Hair Care | Cleanser, Shampoo | Revival | LATAM | Looking to explore new format in hair care? Try this lovely paste shampoo. Will deeply cleanse and conditioning your hair while delivering foam and imparting smoothness. Its unexpected aspect will for sure guarantee it a prominent place in your hair care routine. | Dow, Takassago, Kao, Cargill |
| Time to Glow Tinted Skin Perfector | Time to Glow Tinted Skin Perfector | Beauty & Personal Care | Skin Care, Color Cosmetics, Make-Up, Sun Care | Face, Moisturizer, Skin, Color Cosmetics, Foundation, Sunscreen | Revival | LATAM | The perfect solution when our skin needs to glow and go! This fluid tinted skin perfector provides a subtle dewy coverage for a natural smooth finish. The best of all? It has built-in sun protection to protect your skin from the UV rays (SPF 30). | Dow, Cargill |
| Embrace Yourself Soothing Skin Balm | Embrace Yourself Soothing Skin Balm | Beauty & Personal Care | Skin Care, Body Care | Body Care, Body Cream, Skin, Moisturizer | Revival | LATAM | Embrace every part of your body and give your skin the love it deserves. Now is the time to say goodbye to dryness and to enjoy the smooth and creamy texture of this balm as it soothes and hydrates your skin! This versatile restorative beauty balm allows your skin to recover without leaving any greasy feel, despite its ultra-rich texture. | Dow, Cargill, Takassago |
| Start Fresh Scalp Exfoliator | Start Fresh Scalp Exfoliator | Beauty & Personal Care | Hair Care | Cleanser, Shampoo, Conditioner, Exfoliator, Hair Cream, Scalp | Revival | LATAM | It's true what they say: a happy scalp leads to healthier hair! Upgrade your hair-washing routine by introducing this amazing scalp exfoliator. It will deeply purify the scalp by removing impurities and product build-up, leaving each and every follicle clean and content. Give you a cooling sensation promoting a healthy and refreshed scalp environment. | Dow, Takassago, Kao, Cargill |
| Dream Big Night Cream | Dream Big Night Cream | Beauty & Personal Care | Skin Care | Face, Moisturizer, Skin | Revival | LATAM | Get the natural healthy-looking complexion of your dreams! This dense creamy mask works wonders on your skin as you sleep. Be amazed as this cream transforms into an oil to deeply moisturize and pamper your skin. | Angus, Dow, Takassago |
| Be Bright Buffing Cream | Be Bright Buffing Cream | Beauty & Personal Care | Skin Care, Toileteries | Exfoliator, Skin, Face, Cleanser | Revival | LATAM | Micro-blasting is the new exfoliation! This buffing cream works very gently to cleanse and purify the skin. It lifts dead skin cells and refines skin texture to preserve its smooth, bright, even appearance. | Cargill,Dow, Takassago, Kao |
| Dare to Shine Melting Blush | Dare to Shine Melting Blush | Beauty & Personal Care | Color Cosmetics, Make-Up | Color Cosmetics, Blush, Face | Revival | LATAM | Do you dare to shine? Plush, flushed cheeks are only a swipe away, instantly perfecting your look. This buildable silky blush will diffuse effortlessly across your cheeks thanks to its melting texture. Let it give your skin a super-dewy glow; you will look luminous and fresh but never overdone. Just pop it on your bag and go out and about! | Dow |
| Wake Up Cooling Eye Gel | Wake Up Cooling Eye Gel | Beauty & Personal Care | Skin Care | Eye, Face, Moisturizer, Anti-Pollution | Revival | Mexico | Soothing gel to use under the eyes For all skin types Ultra-refreshing gel texture to soothe bags Illuminating eye effect. | Dow, Cargill, Novachem, BASF Colors & Effects |
| Free Your Mind Paste Shampoo | Free Your Mind Paste Shampoo | Beauty & Personal Care | Hair Care | Cleanser, Shampoo | Revival | Mexico | New format for enriched paste for hair care Clay-like texture Cleanses and deeply conditions hair. Add a small amount of water to create a light lather before rinsing. | Dow, Cargill, Stepan, Novachem |
| Time to Glow Tinted Skin Perfector | Time to Glow Tinted Skin Perfector | Beauty & Personal Care | Skin Care, Color Cosmetics, Make-Up, Sun Care | Face, Moisturizer, Skin, Color Cosmetics, Foundation, Sunscreen | Revival | Mexico | Brings shine to skin Fluid Tinted Skin Enhancer Gives a subtle coverage of dew Built-in sun protection to protect against UV rays. | Dow, BASF Colors & Effects, Novachem |
| Embrace Yourself Soothing Skin Balm | Embrace Yourself Soothing Skin Balm | Beauty & Personal Care | Skin Care, Body Care | Body Care, Body Cream, Skin, Moisturizer | Revival | Mexico | Pamper your skin Eliminate dry skin Gives a smooth and creamy texture Calms and hydrates the skin | Dow, Novachem |
| Start Fresh Scalp Exfoliator | Start Fresh Scalp Exfoliator | Beauty & Personal Care | Hair Care | Cleanser, Shampoo, Conditioner, Exfoliator, Hair Cream, Scalp | Revival | Mexico | Improve your hair washing routine Nourish your hair | Dow, Novachem, Angus |
| Dream Big Night Cream | Dream Big Night Cream | Beauty & Personal Care | Skin Care | Face, Moisturizer, Skin | Revival | Mexico | Achieve a healthy and natural skin Dense and creamy mask Contains emollients that act overnight | Dow, Cargill, Angus, Novachem |
| Be Bright Buffing Cream | Be Bright Buffing Cream | Beauty & Personal Care | Skin Care, Toileteries | Exfoliator, Skin, Face, Cleanser | Revival | Mexico | Exfoliation polishing cream Cleanses and purifies the skin Lift dead skin cells Refines the skin's texture to preserve its smooth, shiny and uniform appearance. | Dow, Novachem, Solvay, Cargill |
| Dare to Shine Melting Blush | Dare to Shine Melting Blush | Beauty & Personal Care | Color Cosmetics, Make-Up | Color Cosmetics, Blush, Face | Revival | Mexico | Creamy, melting blush Provides a silky look to the cheeks Spreads effortlessly across the cheeks | Dow, Novachem, BASF Colors & Effects |
| | Abrilhantador para sapatos e couros | Homecare & Industrial Cleaning | Superfícies, Automotivo | Couros, bolsas, sapatos e plásticos | LCA | LATAM | Proporciona brilho, hidratação e efeito revitalizador em couros e plásticos, deixando-os com aparência de mais novos e conservados. Auxilia na proteção. | Dow, Takasago, Exxon |
| | Amaciante concentrado | Homecare & Industrial Cleaning | Lavanderia | Amaciante de roupas | Kit Soluções, LCA | LATAM | Proporciona maciez, perfumação prolongada e facilidade de passar as roupas, sem causar manchamento. Sua fórmula é de fácil manipuação e fabricação, reduzindo tempo de processo. | Dow, Milliken, Takasago, Vink, Univar Solutions |
| | Cera automotiva 105.20 | Homecare & Industrial Cleaning | Automotivo | Lataria e plásticos do carro | LCA | LATAM | Proporciona proteção, durabilidade e brilho para o carro. | Dow, Angus, Vink, Takasago, Milliken, Exxon |
| | Cera automotiva | Homecare & Industrial Cleaning | Automotivo | Lataria e plásticos do carro | LCA | LATAM | Proporciona proteção, durabilidade e brilho para o carro. | Dow, Angus, Vink, Takasago, Milliken, Exxon |
| | Gel pretinho para pneu | Homecare & Industrial Cleaning | Automotivo | Pneu e plásticos do carro | LCA | LATAM | Pneus mais limpos e brilhantes. | Angus, Dow, Takasago, Exxon, Vink |
| | Impermeabilizante de tecidos e estofados | Homecare & Industrial Cleaning | Automotivo, tecidos | Tecidos e estofados | LCA | LATAM | Imaginou ter o seu sofá ou banco do carro manchados por um líquido derramado? Com o Impermeabilizante, você tem tempo de buscar algo para secar o tecido, mantendo-o protegido à permeação de água. | Dow, Exxon |
| | Limpador desengordurante | Homecare & Industrial Cleaning | Superfícies | Cozinha e banheiro | LCA | LATAM | Limpeza de alta performance, fácil remoção e brilho nas superfícies | Dow, Takasago, Vink, Milliken |
| | Lustra Móveis | Homecare & Industrial Cleaning | Superfícies | Superfícies gerais e de madeira | LCA | LATAM | Proporciona brilho e efeito revitalizador em diversas superfícies (inclusive madeira). | Angus, Dow, Takasago, Milliken, Vink |
| | Pneu pretinho | Homecare & Industrial Cleaning | Automotivo | Pneu e plásticos do carro | LCA | LATAM | Pneus mais limpos e brilhantes por mais tempo! | Dow, Exxon |
| | Tira manchas líquido | Household & Industrial Cleaning | Lavanderia | Stain remover | Kit Soluções | LATAM | O Tira manchas líquido é formulado com Peróxido de Hidrogênio e possui corante e fragrância, o que é um desafio neste tipo de formulação! | Dow, Milliken, Takasago |
| | Lava roupas tradição azul | Household & Industrial Cleaning | Lavanderia | Wash clothes | Kit Soluções | LATAM | O lava roupas líquido deixa as roupas mais limpas e é fácil de utilizar. Possui a viscosidade perfeita e boa espumação. | Dow, Milliken, Takasago, Vink |
| | Lava roupas frescor | Household & Industrial Cleaning | Lavanderia | Wash clothes | Kit Soluções | LATAM | O lava roupas líquido deixa as roupas mais limpas e é fácil de utilizar. Possui a viscosidade perfeita e boa espumação. Versão com fragrância fresh! | Dow, Milliken, Takasago, Vink |
| | Amaciante regular sensação de maciez | Household & Industrial Cleaning | Laundry | Regular fabric softener | Kit Soluções | LATAM | Proporciona maciez às roupas, sem causar manchamento dos tecidos. Sua fórmula é de fácil manipuação, a frio e fabricação, reduzindo tempo de processo. | Milliken, Takasago, Vink, Univar Solutions |
| | Amaciante regular gentileza | Household & Industrial Cleaning | Laundry | Regular fabric softener | Kit Soluções | LATAM | Proporciona maciez às roupas, sem causar manchamento dos tecidos. Sua fórmula é de fácil manipuação e fabricação, reduzindo tempo de processo. | Milliken, Takasago, Vink, Univar Solutions |
| | Amaciante concentrado super cuidado | Household & Industrial Cleaning | Laundry | Concentrated fabric softener | Kit Soluções | LATAM | Proporciona maciez, perfumação prolongada e facilidade de passar as roupas, sem causar manchamento. Sua fórmula é de fácil manipuação e fabricação, reduzindo tempo de processo. | Dow, Milliken, Takasago, Vink, Univar Solutions |
| | Amaciante concentrado toque de flores | Household & Industrial Cleaning | Laundry | Concentrated fabric softener | Kit Soluções | LATAM | Proporciona maciez, perfumação prolongada e facilidade de passar as roupas, sem causar manchamento. Sua fórmula é de fácil manipuação e fabricação, reduzindo tempo de processo. | Dow, Milliken, Takasago, Vink, Univar Solutions |
| | Desinfetante eucalipto | Household & Industrial Cleaning | Surfaces, PET | Disinfectant | Kit Soluções | LATAM | Casa limpa e livre de contaminação! O desinfetante eucalipto proporciona limpeza e deixa a casa agradavelmente perfumada. | Dow, Takasago, Vink |
| | Desinfetante sonhos floridos | Household & Industrial Cleaning | Surfaces, PET | Disinfectant | Kit Soluções | LATAM | Casa limpa e livre de contaminação! O desinfetante sonhos floridos proporciona limpeza e deixa a casa agradavelmente perfumada. Versão na cor rosa. | Dow, Milliken, Takasago, Vink |
| | Desinfetante herbal | Household & Industrial Cleaning | Surfaces, PET | Disinfectant | Kit Soluções | LATAM | Casa limpa e livre de contaminação! O desinfetante herbal proporciona limpeza e deixa a casa agradavelmente perfumada. Versão na cor verde. | Dow, Milliken, Takasago, Vink |
| | Desinfetante viva lavanda | Household & Industrial Cleaning | Surfaces, PET | Disinfectant | Kit Soluções | LATAM | Casa limpa e livre de contaminação! O desinfetante viva lavanda proporciona limpeza e deixa a casa agradavelmente perfumada. Versão lavanda. | Dow, Milliken, Takasago, Vink |
| | Desinfetante frescor do mar | Household & Industrial Cleaning | Surfaces, PET | Disinfectant | Kit Soluções | LATAM | Casa limpa e livre de contaminação! O desinfetante frescor do mar proporciona limpeza e deixa a casa agradavelmente perfumada. Versão na cor azul. | Dow, Milliken, Takasago, Vink |
| | Desinfetante pinho | Household & Industrial Cleaning | Surfaces, PET | Disinfectant | Kit Soluções | LATAM | Casa limpa e livre de contaminação! O desinfetante pinhoproporciona limpeza e deixa a casa agradavelmente perfumada. | Dow, Milliken, Takasago, Vink |
| | Multiúso limpeza máxima | Household & Industrial Cleaning | Surfaces, PET | Multipurpose cleaner, kitchen, bathroom | Kit Soluções | LATAM | O Multiúso limpeza máxima é formulado com matérias primas que proporcionam alta eficiência em limpeza, mas com custo adequado ao mercado. Conheça uma nova forma de limpeza inteligente com esta sugestão. | Dow, Milliken, Takasago, Vink |
| | Multiúso poder da lavanda | Household & Industrial Cleaning | Surfaces, PET | Multipurpose cleaner, kitchen, bathroom | Kit Soluções | LATAM | O Multiúso poder da lavanda é formulado com matérias primas que proporcionam alta eficiência em limpeza, mas com custo adequado ao mercado, e ainda proporciona uma perfumação relaxante e intensa. | Dow, Milliken, Takasago, Vink |
| | Multiúso tradicional | Household & Industrial Cleaning | Surfaces, PET | Multipurpose cleaner, kitchen, bathroom | Kit Soluções | LATAM | O Multiuso que você conhece, com um toque especial do nosso Centro de Soluções. | Dow, Milliken, Takasago, Vink |
| | Anti-Embaçante de Vidros | Household & Industrial Cleaning | Surfaces, PET | Window cleaner, eyeglass cleaner, anti-fog | | LATAM | Óculos, janelas e vidros do carro embaçados nunca mais! Com a fórmula anti-embaçante de vidros é possível limpar a superfície e reduzir o embaçamento, facilitando a visão. | Dow, Milliken, Takasago, Vink |
| | Cera Automotiva | Household & Industrial Cleaning | Auto | Bodywork, plastics and external parts | | LATAM | Os cuidados com os carros vem ganhando cada vez mais relevância, e com isto, performance, brilho, durabilidade e facilidade de aplicação são essenciais. | Angus, Dow, Exxon, Milliken, Takasago, Vink |
| | Gel Aromatizador automotivo | Household & Industrial Cleaning | Auto | Automotive odorizer | | LATAM | Mantenha seu carro com um perfume agradável! | Dow, Milliken, Takasago, Vink |
| | Limpa Forno e Grelhas | Household & Industrial Cleaning | Surfaces | Industrial kitchens, kitchens | | LATAM | Cozinhas não são fáceis de limpar. Com tensoativos de alta performance e baixa espuma, a gordura, incrustação serão removidas com menos esforço e maor rapidez. | Dow, Kao |
| | Limpa painel | Household & Industrial Cleaning | Auto | Plastics, leather and automotive seats | | LATAM | Os cuidados com os carros vem ganhando cada vez mais relevância, e com isto, performance, brilho, durabilidade, hidratação e facilidade de aplicação são essenciais. | Angus, Dow, Exxon, Takasago, Vink |
| | Limpador Desengordurante de Baixa Espuma | Household & Industrial Cleaning | Surfaces | Industrial kitchens, kitchens | | LATAM | Cozinhas não são fáceis de limpar. Com a junção de solventes e tensoativos de alta performance e baixa espuma, a gordura, incrustação serão removidas com menos esforço e maor rapidez. | Angus, Dow, Kao, Milliken, Takasago, Vink |
| | Limpeza Pós Obra | Household & Industrial Cleaning | Surfaces | After-work and heavy cleaning | | LATAM | A sensação de casa nova é incrível! E mais incrível é a tecnologia que possibilita limpá-la e remover os restos de obras sem danificar os pisos e revestimentos, com rapidez, segurança e facilidade. | Dow, Kao, Vink |
| | Suavizante De Telas Libre Enjuague Con Stepantex Vt-90 | Homecare & Industrial Cleaning | Laundry | Fabric Softener | | LATAM | | DOW,Stepan,Milliken |
| | Limpiavidrios Hogar Y Auto Care Generica Con Antiempañamiento | Homecare & Industrial Cleaning | Homecare, Auto | Surface Cleaning | | LATAM | | DOW,Stepan |
| | Limpiavidrio Ventanas Y Auto Care Con Antiempañamiento | Homecare & Industrial Cleaning | Homecare, Auto | Surface Cleaning | | LATAM | | Dow |
| | Repelente De Agua Textil Con Dowsil Mq 1600 | Homecare & Industrial Cleaning | Laundry | Water Repellent | | LATAM | | Dow |
| | Limpiavidrios Para Lentes Con Antiempañamiento | Homecare & Industrial Cleaning | Homecare | Glasess | | LATAM | | DOW,Milliken |
| | Limpiavidrios De Electrodomesticos Con Antiempañamiento | Homecare & Industrial Cleaning | Homecare | Appliances | | LATAM | | DOW,Milliken |
| Shampoo Green | Shampoo Green | Beauty & Personal Care | Hair Care | Hair | MAF | Brazil | Transforming what is known shampoo around the world, this sulfate-free formula offers a dense, rich and creamy foam, redefining a simple bath into something superior. | Kao, Angus |
| Máscara Green | Máscara Green | Beauty & Personal Care | Hair Care | Hair | MAF | Brazil | This incredible mask will make your hair becomes healthy and shiny after an extraordinary moment. | Kao, Dow |
| Leave on Modelador | Leave on Modelador | Beauty & Personal Care | Hair Care | Hair | MAF | Brazil | Thinking about practicability and flexibility our leave on formula will leverage your finalizing routine with deep hidration. | Kao |
| Conditioning Shampoo | Conditioning Shampoo | Beauty & Personal Care | Hair Care | Hair | MAF | Mexico | This unique shampoo formulation helps retain the natural moisture of the hair so that your hair does not lose its natural shine and softness. | Stepan, Novachem |
| Cream Gel | Cream Gel | Beauty & Personal Care | Hair Care | Hair | MAF | Mexico | Thinking about practicability and flexibility this cream gel let your hair deeply conditioned and gives you the styling you desire. | Dow, Novachem, Angus |
| Styling Cream | Styling Cream | Beauty & Personal Care | Hair Care | Hair | MAF | Mexico | Perfect complement to your daily styling routine. This pomade is formulated for a moment of treatment and hair styling. | Dow, Novachem, Angus |
| Styling Gel | Styling Gel | Beauty & Personal Care | Hair Care | Hair | MAF | Mexico | This incredible texture gtives you a perfect stylçing moment. Feel your hair healthy and shiny after an extraordinary moment. | Dow, Novachem, Angus |
| Control Curl Cream | Control Curl Cream | Personal Care | Hair Care | Styling, Spray | STYLED with MaizeCare | USA | Love your curls and let them live their best life! Our CONTROL Curl Cream adds moisturization and gives your hair that extra TLC it needs without compromising on styling benefits. This natural curl cream is easy to spread on wet hair, and will quickly become your go-to product to embrace your natural curly style. | Dow,DSM |
| Control Curl Cream | Control Curl Cream | Personal Care | Hair Care | Styling, Spray | STYLED with MaizeCare | Canada | Love your curls and let them live their best life! Our CONTROL Curl Cream adds moisturization and gives your hair that extra TLC it needs without compromising on styling benefits. This natural curl cream is easy to spread on wet hair, and will quickly become your go-to product to embrace your natural curly style. | Dow,DSM |
| Boost Sugar Spray | Boost Sugar Spray | Personal Care | Hair Care | Styling, Spray | STYLED with MaizeCare | EMEA | Sometimes our waves and curls need a bit of help to really display their full glory. Our BOOST sugar spray is a light water-based texture spray that does something wonderful to waves and curls, giving them definition without frizz. We're not saying there's magic in there, but you may wonder as you spray and watch your waves or curls come to life. | Dow |
| Define Molding Clay | Define Molding Clay | Personal Care | Hair Care | Styling, Gel, Clay | STYLED with MaizeCare | EMEA | Oh, hey there little baby curls! Don't worry, we've got you covered with our DEFINE Molding Clay. Natural waxes help provide the definition you're craving, with just enough hold to keep them that way for the whole day. Just a little will help you shape every curly strand, no matter how tiny or long. | Dow |
| Hold Styling Gel | Hold Styling Gel | Personal Care | Hair Care | Styling, Gel | STYLED with MaizeCare | EMEA | We're not messing around with our HOLD styling gel. Lock those curls in place exactly where you want them and know they'll still be right there hours later. This natural water-based gel is the perfect weight and density for curls of all textures. | Dow, Cargill Beauty |
| Tame De-Frizz Wand | Tame De-Frizz Wand | Personal Care | Hair Care | Styling, Spray | STYLED with MaizeCare | EMEA | We see you flyaways, and we're coming straight for you with our TAME De-frizz wand. Whether you're going for a slicked back look, a top pony, or pineapple, we've got you covered. This small but mighty wand is the perfect finish for any style to tuck in stubborn strays quickly and smoothly. For use on hair only, not intended for lashes! | Dow, Cargill Beauty |
| Control Curl Cream | Control Curl Cream | Personal Care | Hair Care | Styling, Spray | STYLED with MaizeCare | EMEA | Love your curls and let them live their best life! Our CONTROL Curl Cream adds moisturization and gives your hair that extra TLC it needs without compromising on styling benefits. This natural curl cream is easy to spread on wet hair, and will quickly become your go-to product to embrace your natural curly style. | Dow |